The Sterling Lady

On the Great loop again,

for the Second time!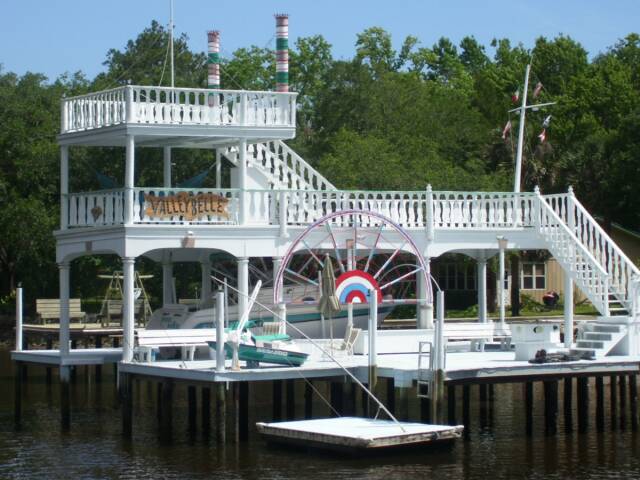 It's a paddle wheeler dock! 3 levels of party .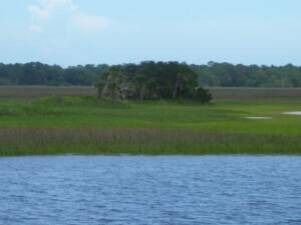 Miles and Miles of Marsh, for the next 240 Georgia miles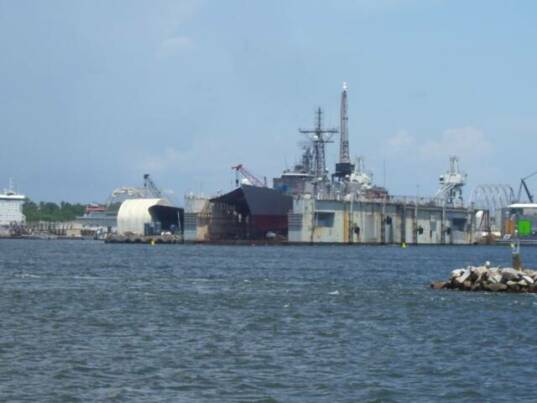 Passing across the St. Johns River, this war ship was in drydock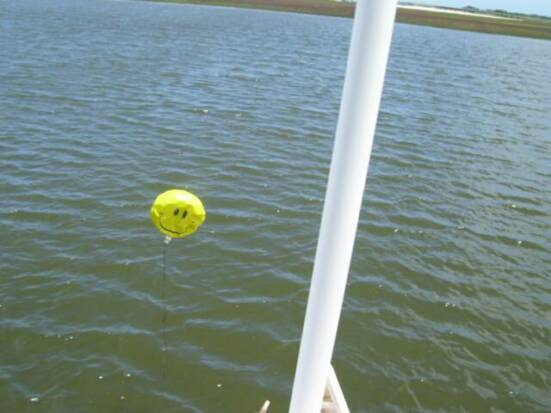 I am cruising along at 6 knots,minding my own business, when off to starboard, I see a smiley face ballon , on a bee line right at the boat, it came acoss, up the side of the lady , and  floated across the bridge,,, kewl. I took it as an omen of good luck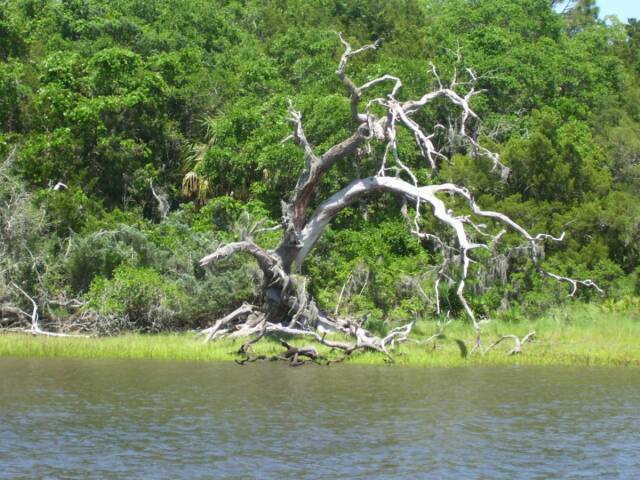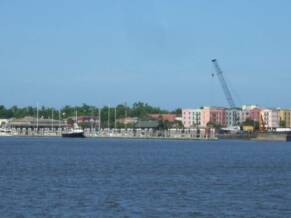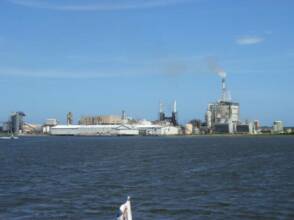 A lot of times, before you see fernandina, you can smell it, beacause of the paper mills. And today, with a south wind, at the mooring field, you could smell it.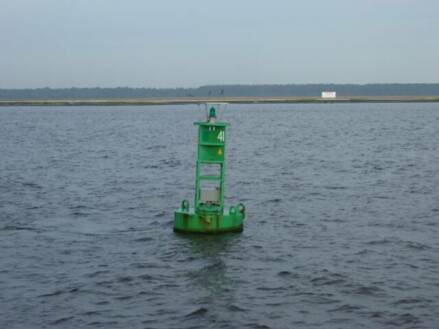 Today's destination, Brunswick Georgia Marina, and the tidal God was with us almost the whole way. Look at our speed, 10 mph!! screaming!

At the Fernandina Inlet , the ICW goes up this channel for several miles.

Just another case of Green markers on the left, however, note the small yellow triangle on the marker? That indicates it is a red ICW marker. Only ICW markers have the small yellow triangle (red)or small yellow square (green)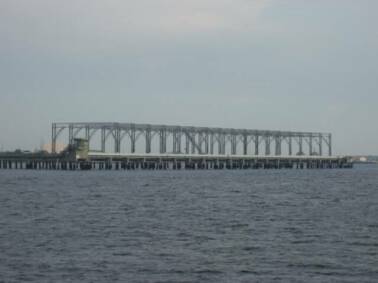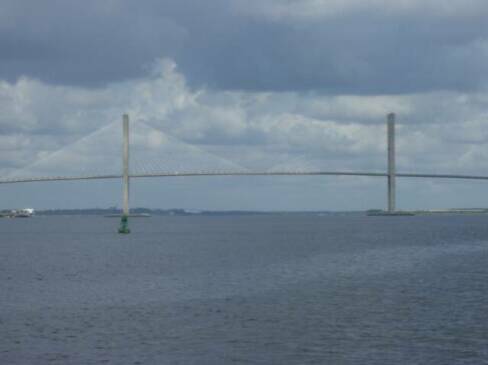 Just past the very shallow low tide 6 ft depth at Jekyll Island on the ICW we made a left turn up the River towards Brunswick, just to the right under the bridge.

Here at the Brunswick Marina, the Lady and crew will rest, probably for 4 days because.....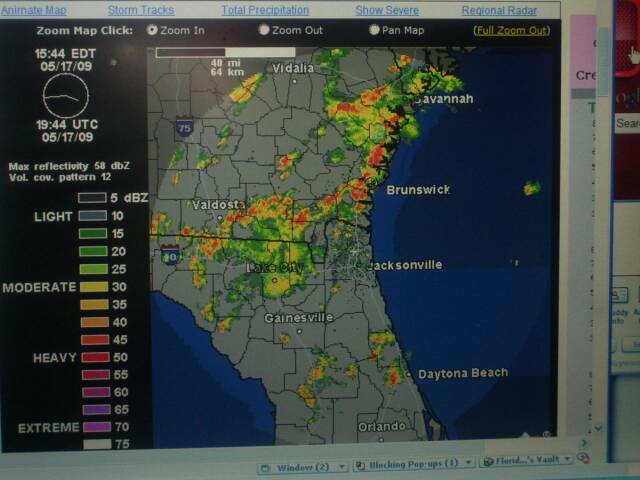 A strong Nor Easter is passing thru. Winds today and Timor, 30 gusting to 40, and then down to 20 gusting to 30 until Friday. Not to mention, the temperature this am was in the LOW 50.S.. BRRRRRRRRRRRRR!

5/18/09

Cabin Fever sets in!!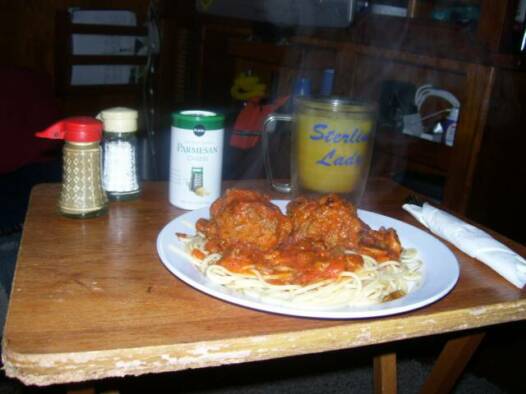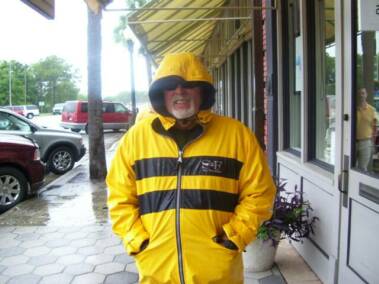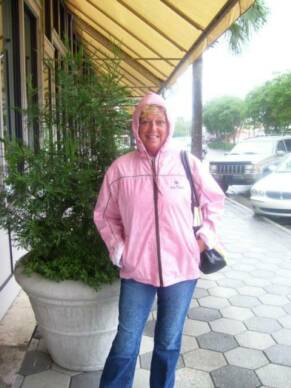 What does one do after 2 days of rain and cold, stuck on a boat??

Put on your socks, long pants, rain gear , and go for a walk to town.

Cruising has some really nice times , some really great times, and some really not so nice times.

Today's' highlight, a turkey meatball spaghetti dinner.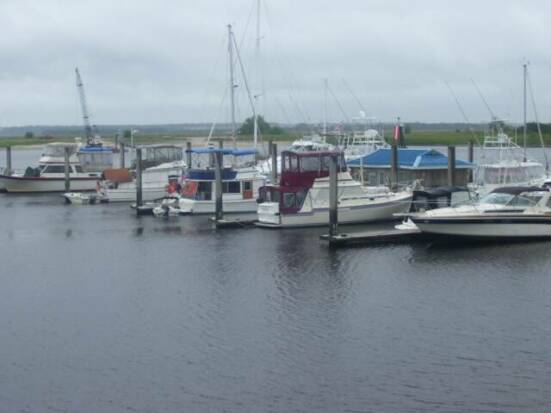 Almost forgot , we did laundry today, and it's free here. Note the gray sky's, brrrrrrrrrr.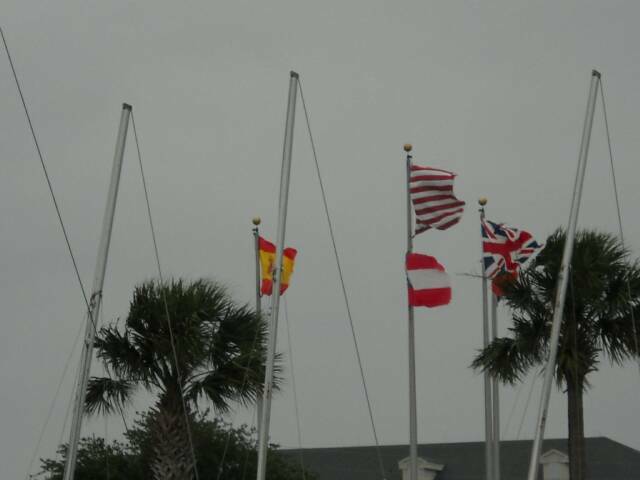 The "Nor Easter" continues. 20 to 25 knots, gusting. Thank God we are in a protected marina! Rented a car and went shopping, and exploring.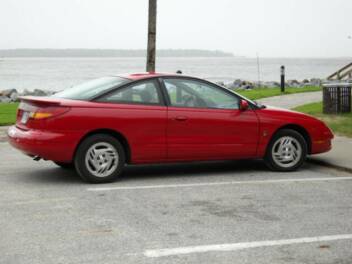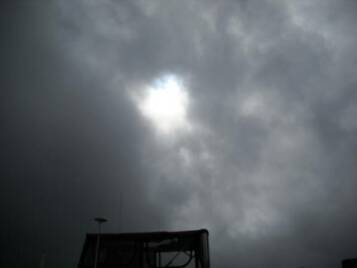 Oh my God! This am , the sun tried to peak out, but just for a few seconds!

It's still blowing like Stink, So, we jumped in our $30 a day used beat up red Saturn, and went exploring.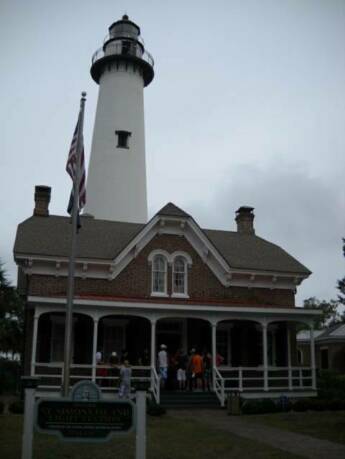 Drove over to St. Simons island, did the lighthouse tour,

climbed all 129 stairs to the top.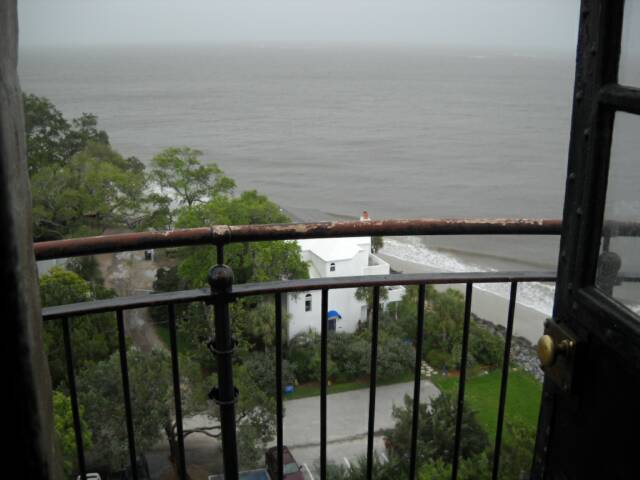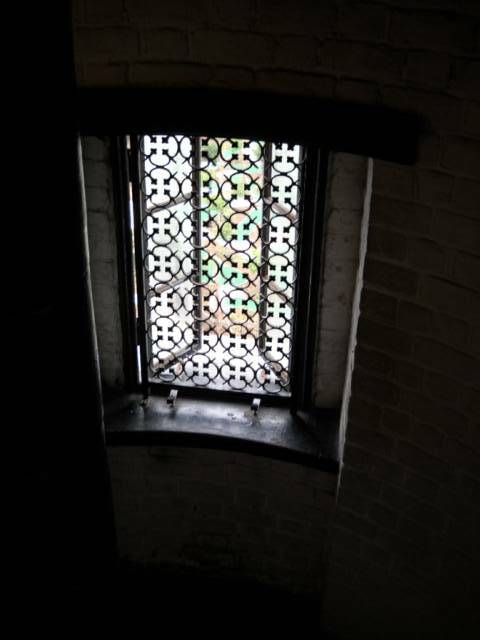 Luckily,  there were 3 platforms, with steel window, to rest for the climb, and the view was worth it.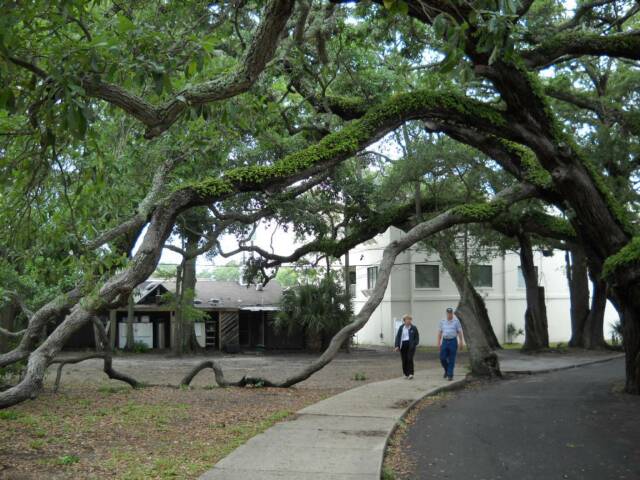 This tree, grew like this naturally. weird.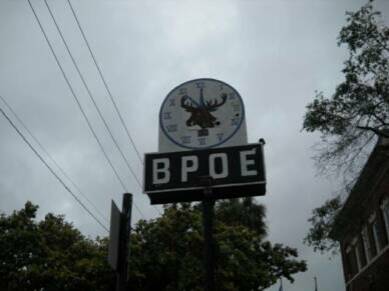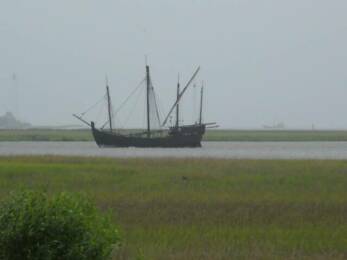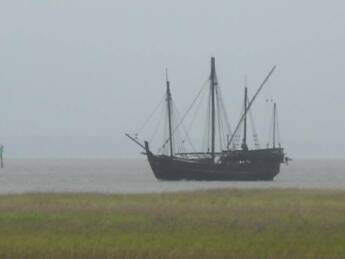 While driving back across the causeway, the Pinta and the Nina replica's were working their way up the ICW. With winds like this, they must have some place they have to be.

Met Penny from the M/V Pretty Penny, a 54 ft power cat. Went to happy hour at Spanky's, and then to the elks for a nite cap.  Still looks like we are stuck here weather wise till tomorrow, at the very best.,maybe later.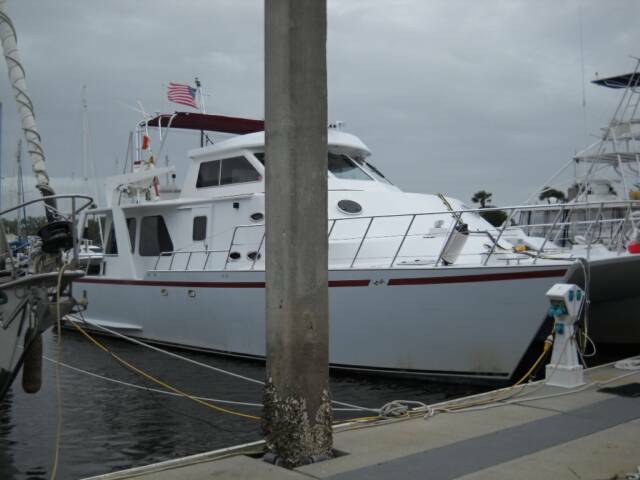 The power cat 49 ft. Pretty Penny.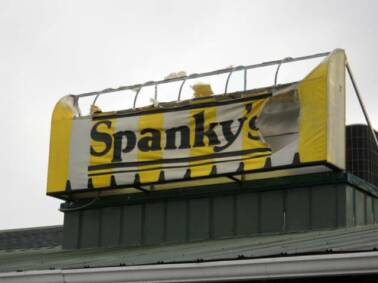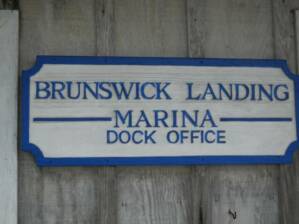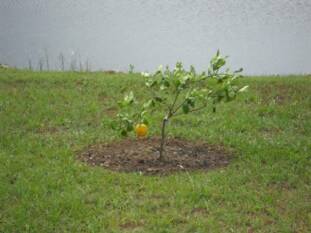 Brunswick Landing Marina is the home of the Smallest lemon tree with the Biggest lemon. This is how bored we are! Hopefully we get to leave tomorrow!!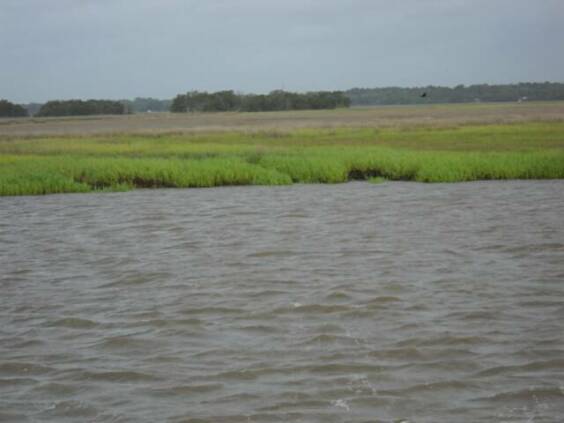 The winds have dropped to  a more reasonable 15 to 20 knots , out of the East, so we are outa here!!! yeah!!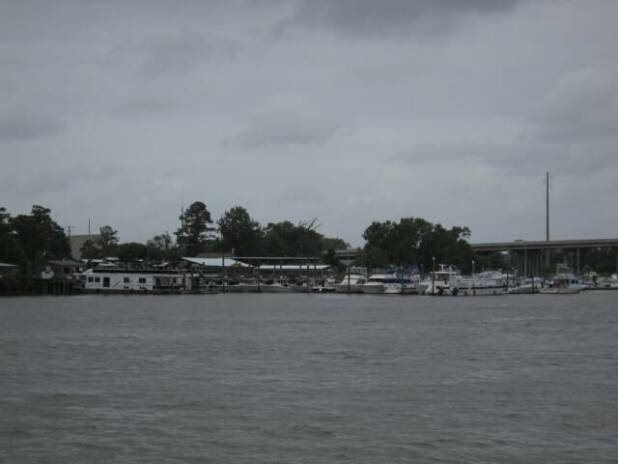 Because the tide God was not with us today, it was a long 20 mile run to "Two Way Marina",, which is called two way because twice a day the waters go from fresh to Salt.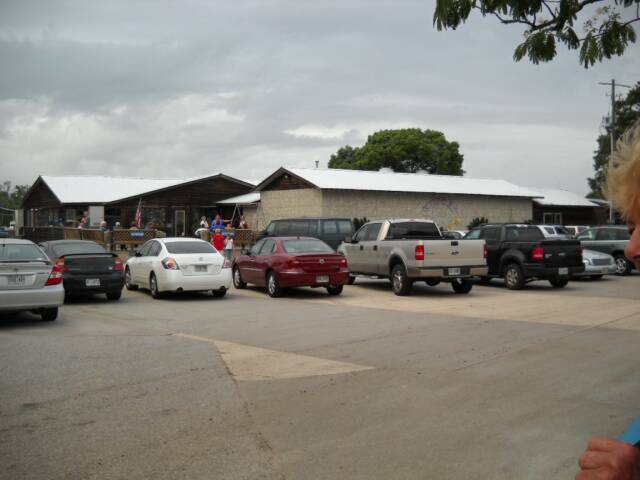 Dinner tonite was at Mudcat Charlies, at the marina. Dang, we are cruising like rich people, docking every nite, eating out,, wow!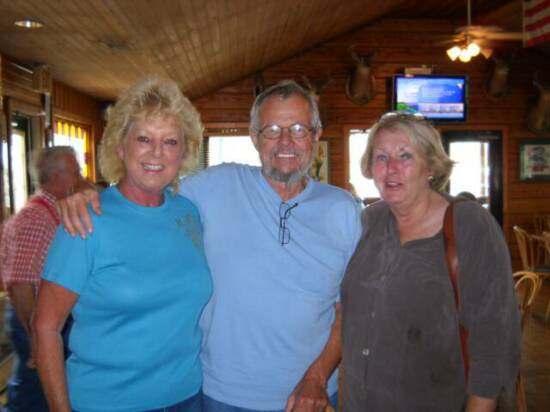 The Boating World is SO small, we were sitting in the resturant, and Maura and David Butler were there. They just moved up from Mexico to Georgia. We know them as they lived in Key Largo, ,6 years ago.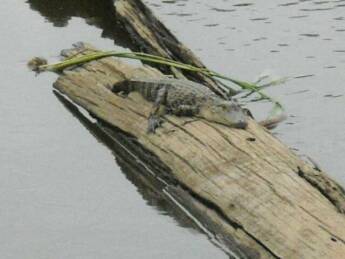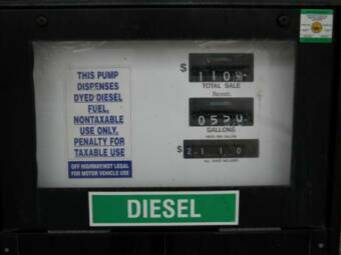 After dinner, we walked over to the Fuel dock ($2.11 total cost) and saw this guy sittin on a log.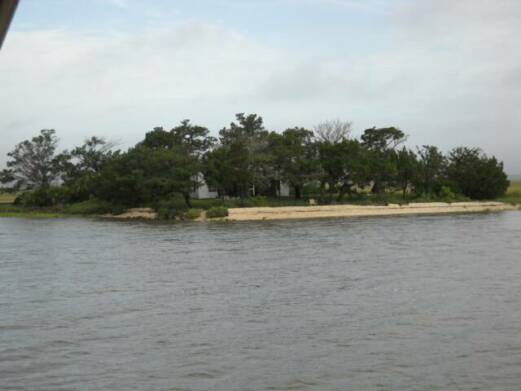 Off to KilKenny Georgia, KilKenny Marina. Yep, that's it's name. The landscape is always changing.. one of the many very great things about this Great loop trip.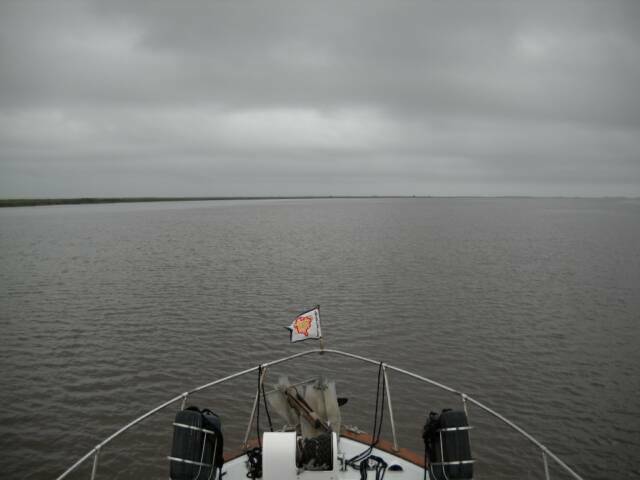 On this part of Georgia, there are several very large inlets to navigate thru, that can get really rough. We have been lucky so far.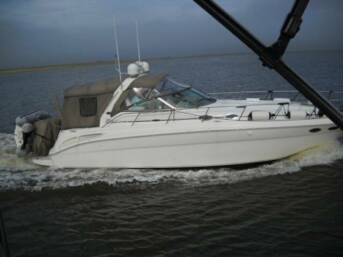 Our friends from C-Horse passed us today.

This boat is not in the grass marsh, it's in a channel in the grass marsh.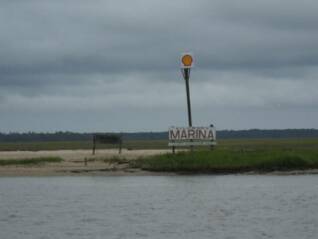 This is the turnoff for KilKenny Marina, from the ICW. Turns out they take Shell credit cards, which happens to be my company's fuel card, which means MY company is paying for the fuel and dockage tonite!! Total spent $317!!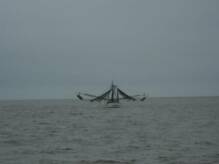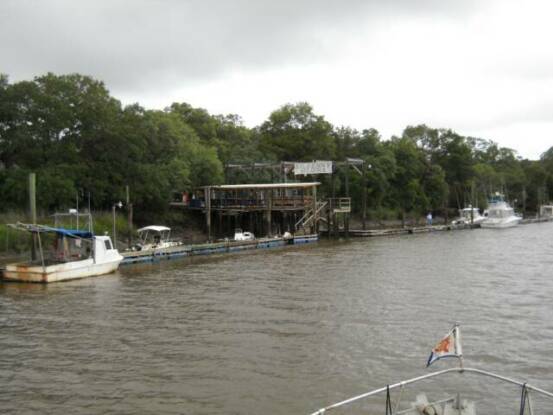 Still cloudy and rainy as we approach Kil Kenny  Marina.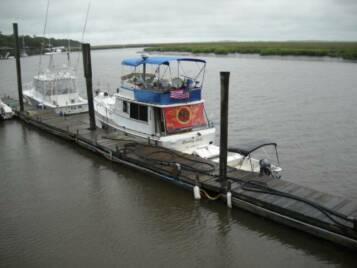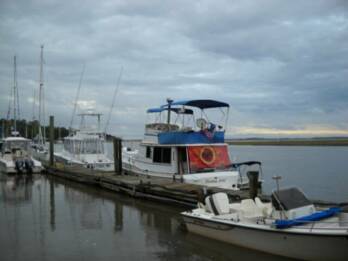 Kil Kennny Marina at low tide,..............................................and at High tide, about a 6 ft. difference. They have a minimum of 10 ft of water dockside.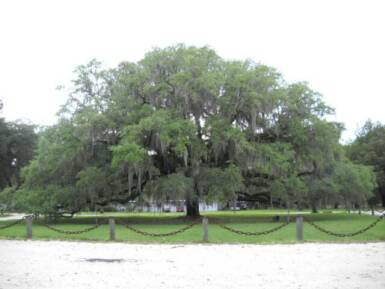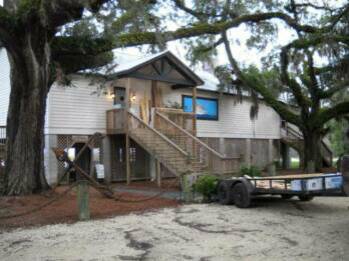 Walked around the KilKenny Marina area, they have great trees, and coming soon , a bar/grill right next to the Marina

Oh yeah, Capt. Sterling is me, btw, so I wasn't really stealing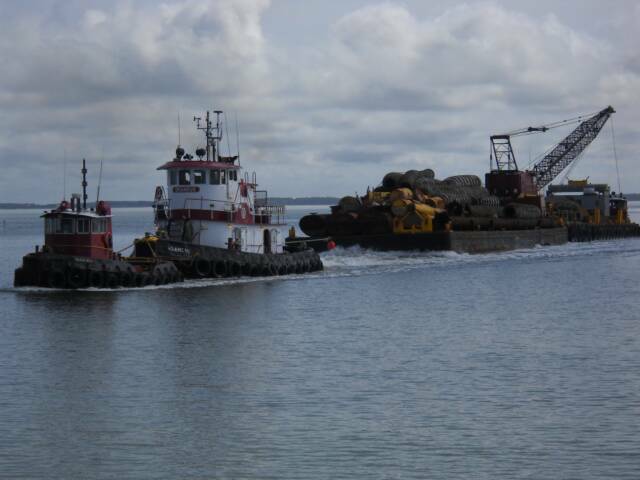 A tug, pushing a tug, pullng a barge , with a tug tied behind. One Captain, 4 vessels.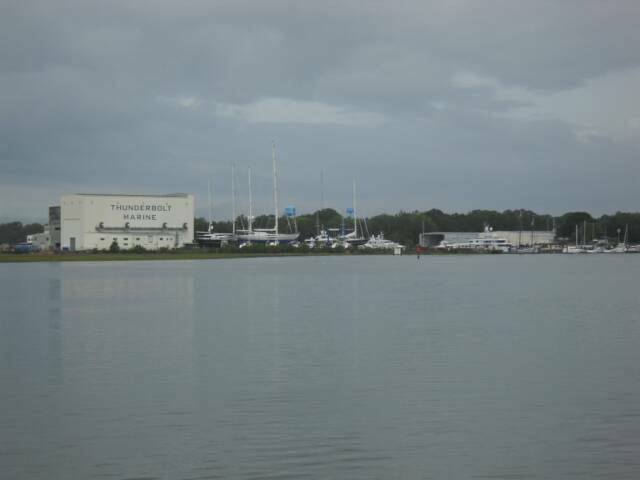 Today's destination, Thunderbolt  Marina,  Just a short taxi ride to Savannah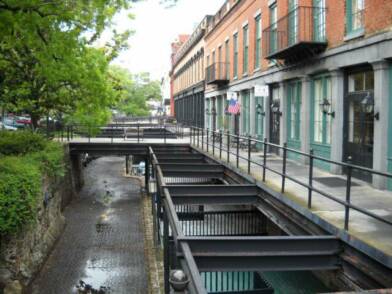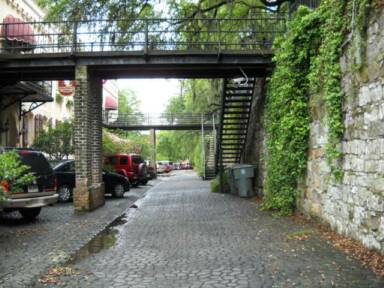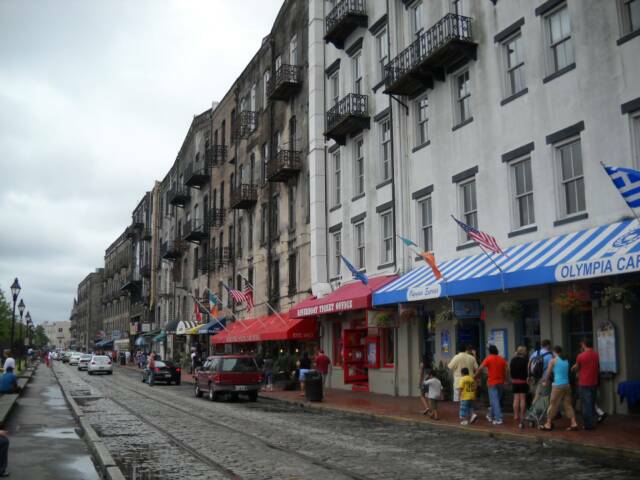 The riverwalk downtown are is very old, rustic,,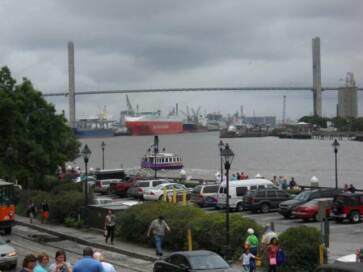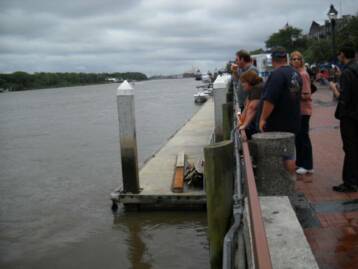 They do have dockage right downtown.                          But it is a commercial port wake zone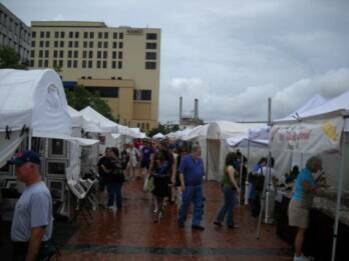 There was a street market trying not to get rained out.

One store had these one of a kind purses.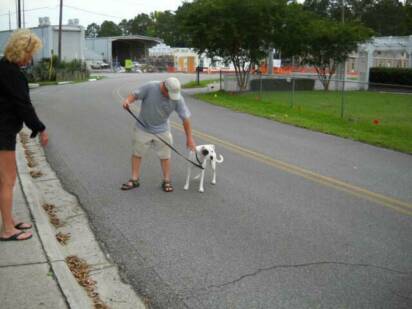 Remember Petey the dog from the "Little Rascals"?

Well, he is alive and well in Thunderbolt.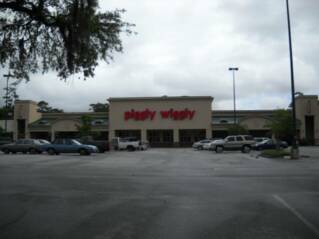 You can tell we are Way Down South-------->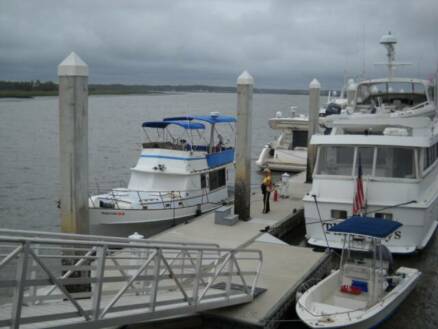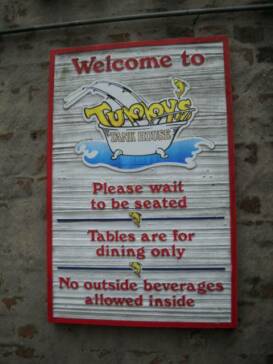 The Lady's Dock @ Thunderbolt Marina was luckily just a short walk to Tubby's, where the evening concluded.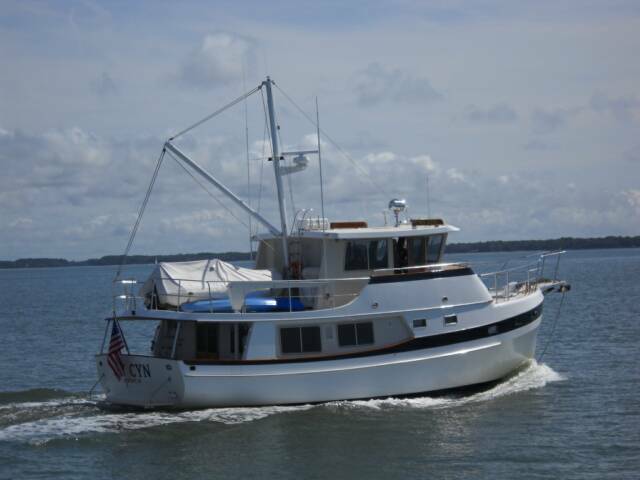 On our way to Beaufort today, we cruised a while along side of "My Cin" a 49 Krogan. Nice, nice boat!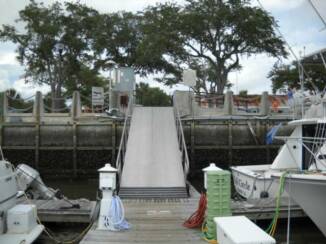 As you can see, there is a bit of tide here at the Downtown Marina of Beaufort.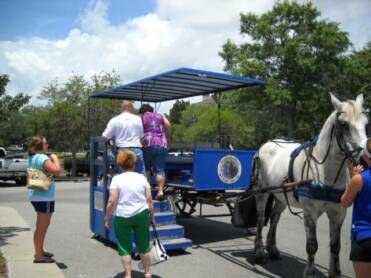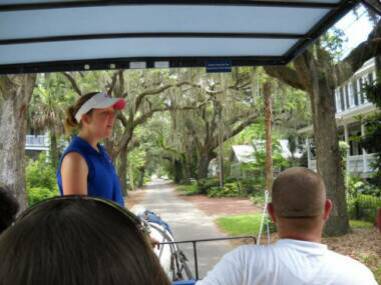 It is mandatory you take the  $15 buggy tour around the town...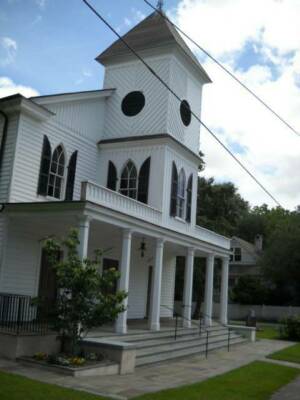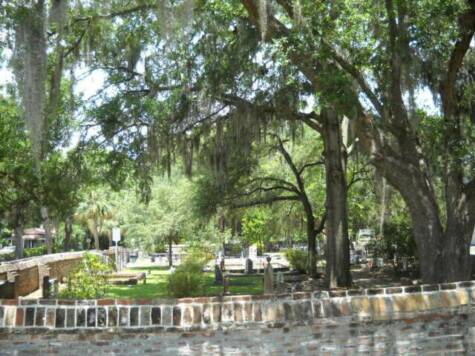 The church from the movie "Forest Gump"

The town is full of houses and this cemetery from before the Civil War!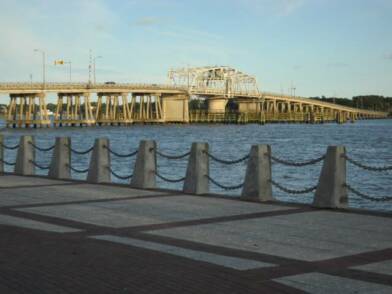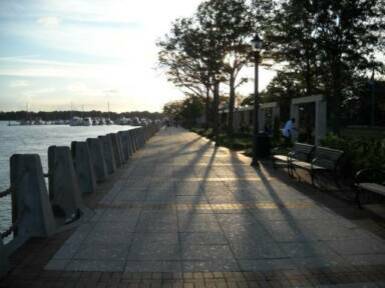 The Marina is located perfectly downtown, with a park , and close to everything.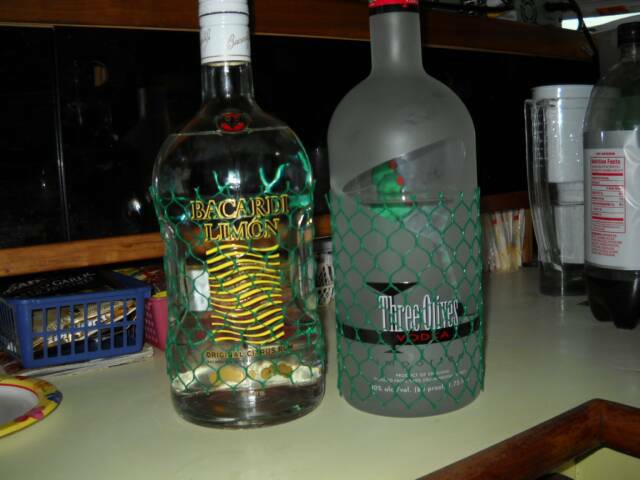 Now here's a good idea we stole, at the local liquor store, they put these plastic protectors around the bottles, so we ask the store for about 10 of them, to protect the bottles . They seem to work great.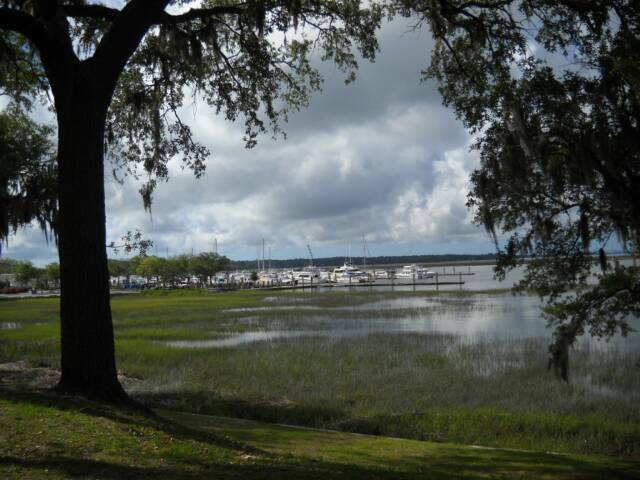 We had to wait for slack tide, due to our docking situation, so we got the free loaner car, and drove around town, and took this last look at the marina,.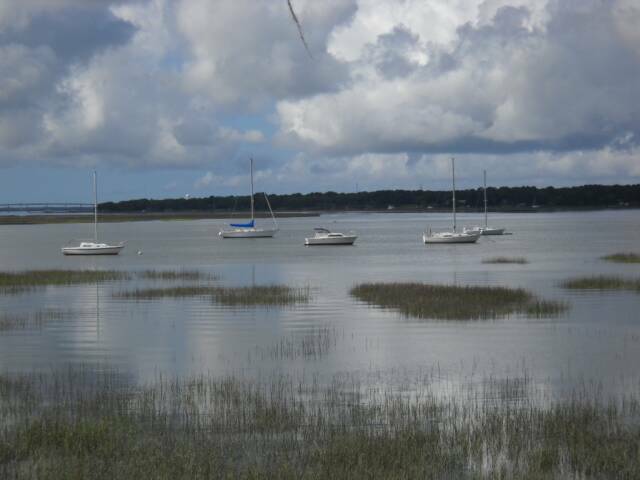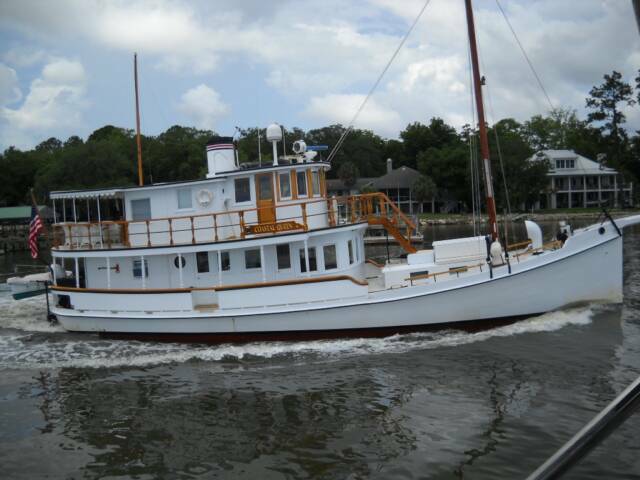 The "Coastal Queen" passed us today. Wow, what a live aboard !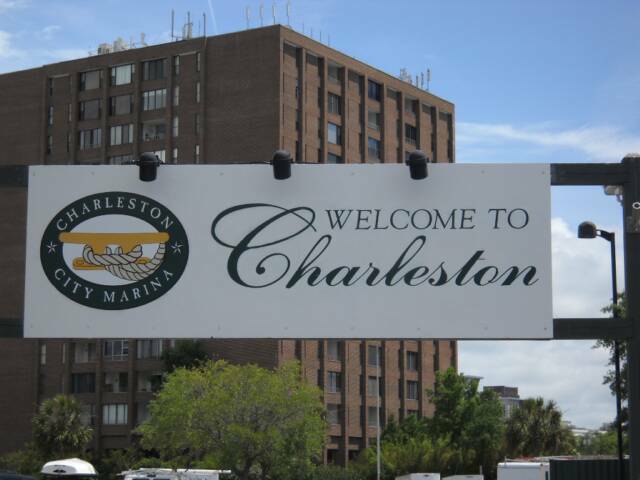 Today's home, City Marina of Charleston. Even at $2 a foot, it's a great marina, right downtown, courtesy van, great city, exellent docks and facilities.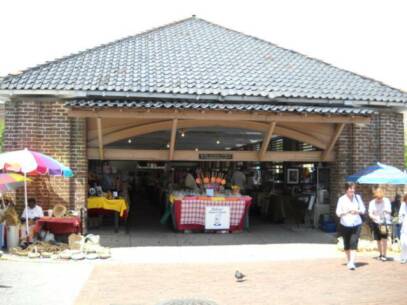 Unfortunatly for me, the Admiral found the Flea Market, so we shopped.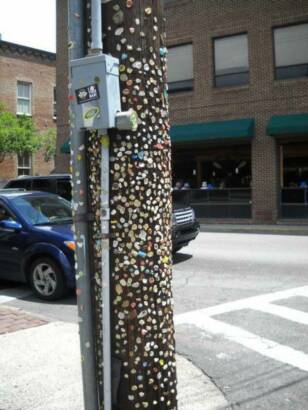 The local bubble gum pole. Why, Nobody knows boss.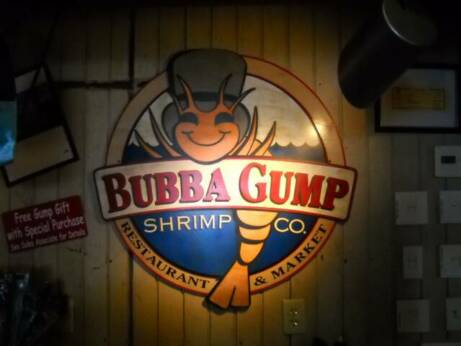 Bubba Gumps for lunch, and had the shimp sampling plate. yum.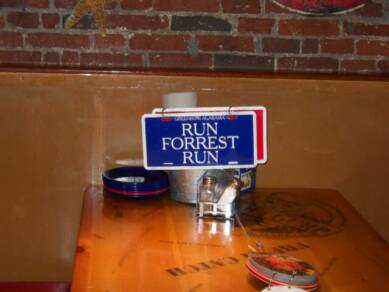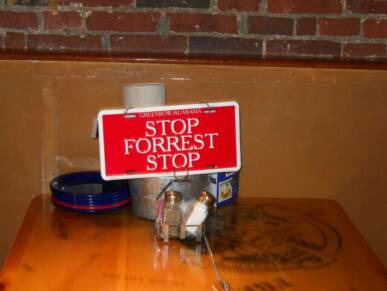 This means we want service

and this means we are ok.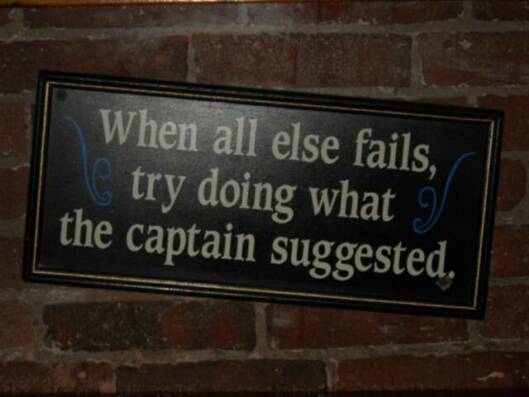 I especially liked this sign..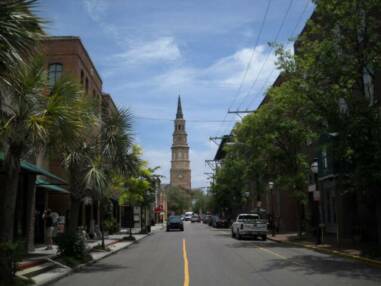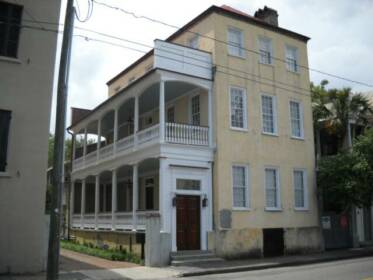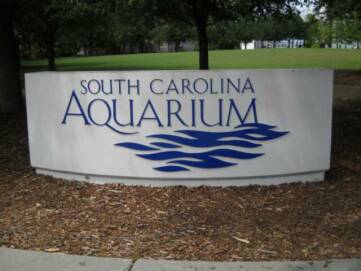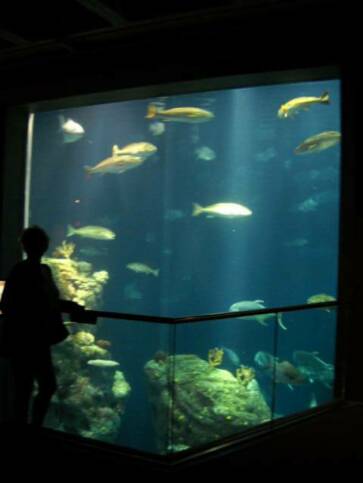 The Aquarium is worth the stop.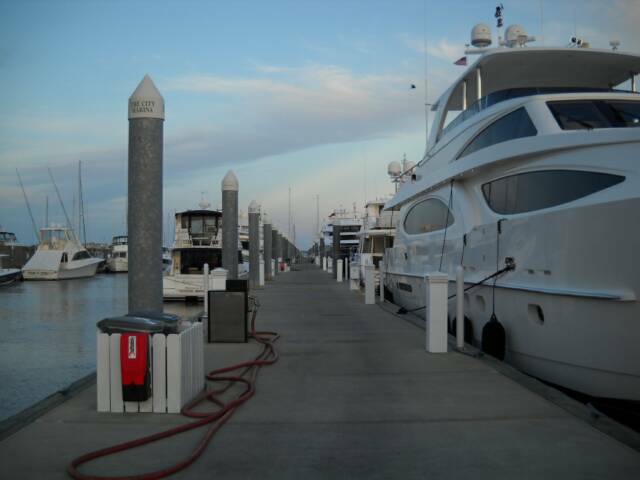 They call  this the "Mega Dock", and it was full of Mega Yachts.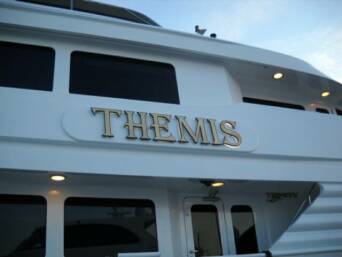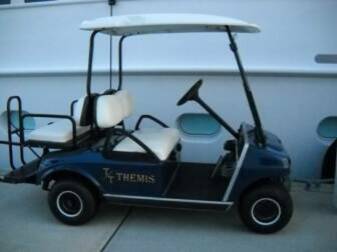 When your golf cart , mactches your boat, you've got a "Mega Yacht"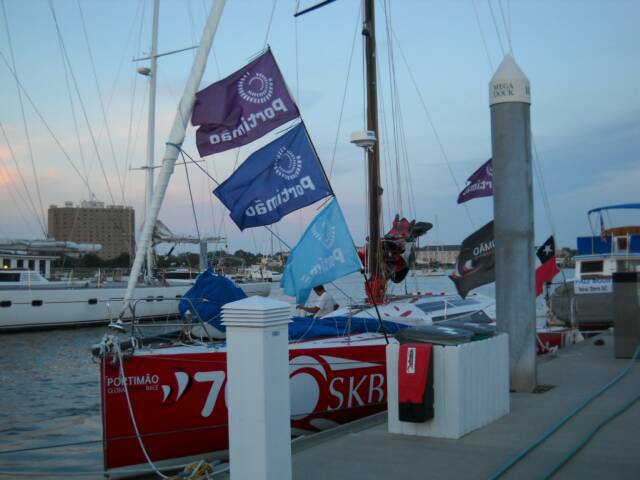 There were 4 international sailboats at the Mega Dock, that were racing around the world. I couldn't help but wonder, if they are actually racing, why are they all here together??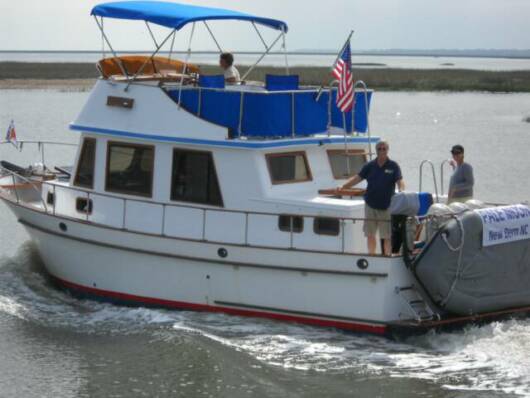 Today we cruised along with "Pale Moon" , another looper boat.