Key Largo to St. Johns River

According to my Garmin 192, it is 685 and one half miles from Tarpon Basin, my home base in Key Largo, to Hidden Harbor, in Sanford,  Florida on the St. Johns River. All that way and still in Florida.

Please forgive the Poor quality of Pictures, as I had to use my Camera phone and it is not great.

Of course, on the way home, We got as far as St. Augustine, then, along came hurricane Wilma, delaying our our return. So we turned around went back north to ride out the storm after visiting Fernandina and St. marys.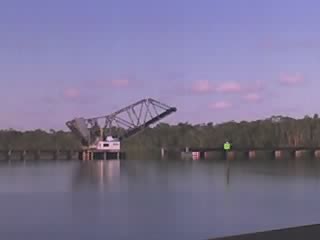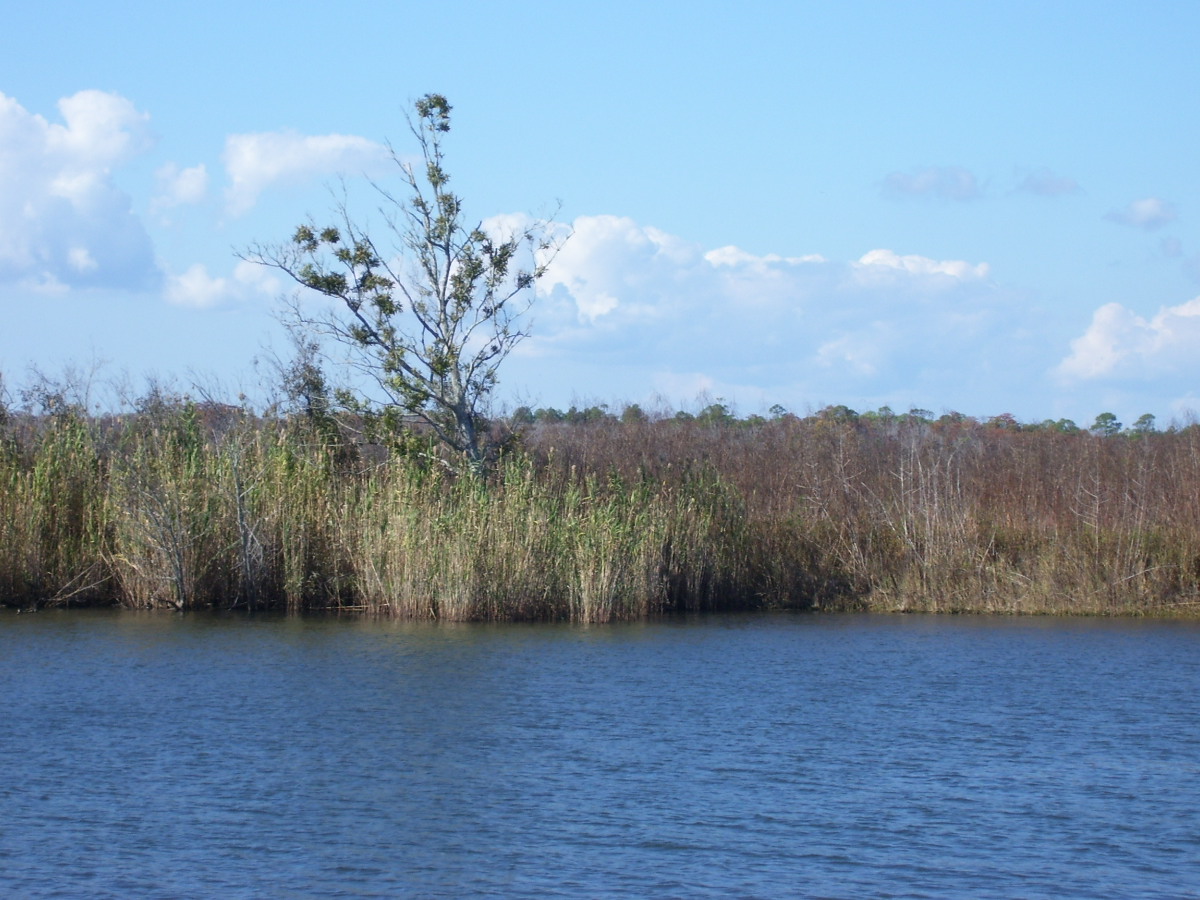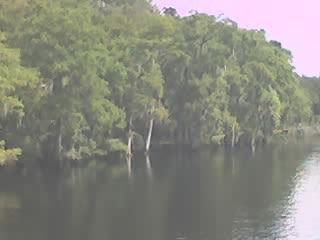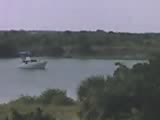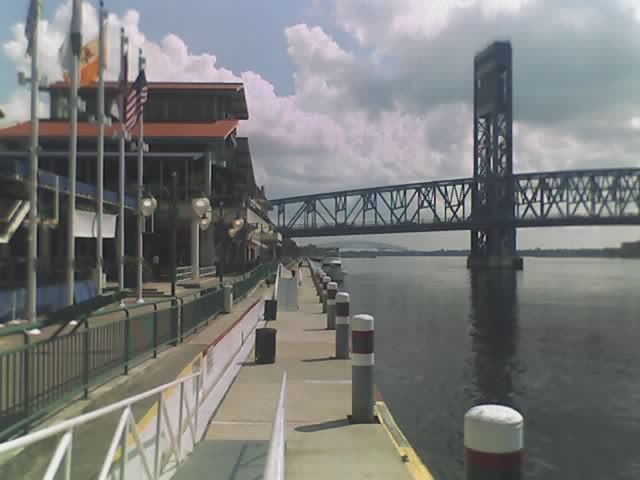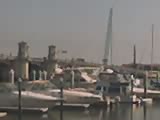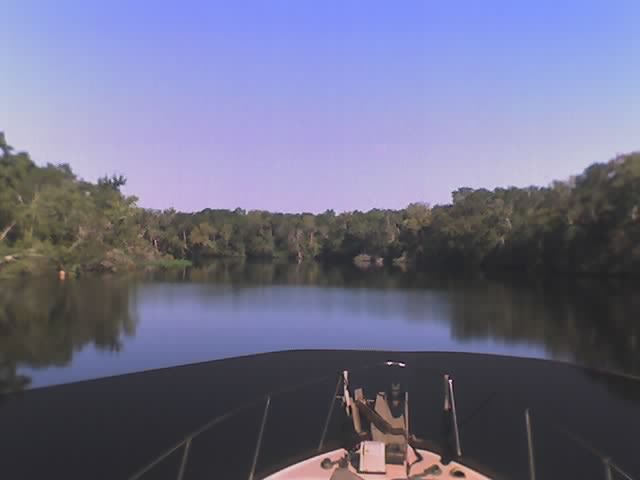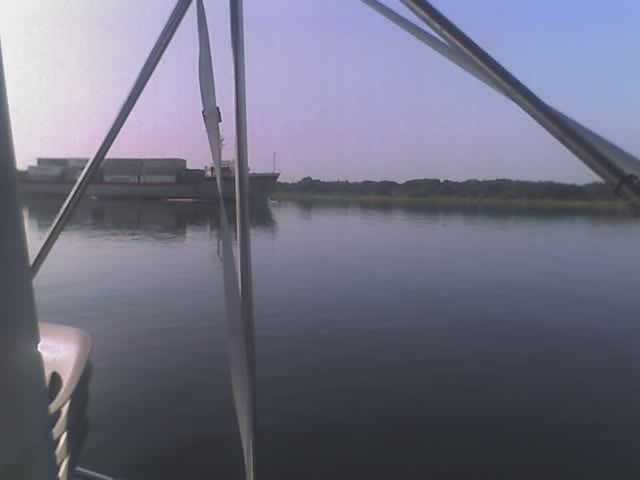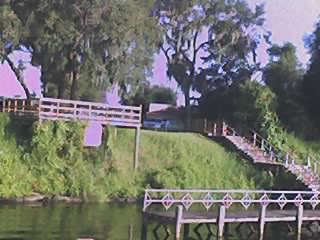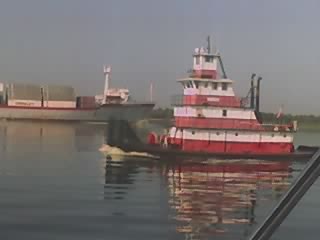 The Landings, Jacksonville.

Lots of bars and Food!

Burger King Dock @ Palatka,

Yes, you can have it your way on the H2O!

The Lady @ Burger King, Palatka

Just north of New Smyrna, the Sand Piles, Great Anchorage!

The Lady in St. Augustine.

Lots of Commercial Traffic on the Lower St. Johns thru Jacksonville. Monitor VHF 16 and 13

Murphy Creek, a must do side trip dooable on a cruiser !

Shrimper on the Lower St. Johns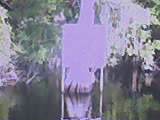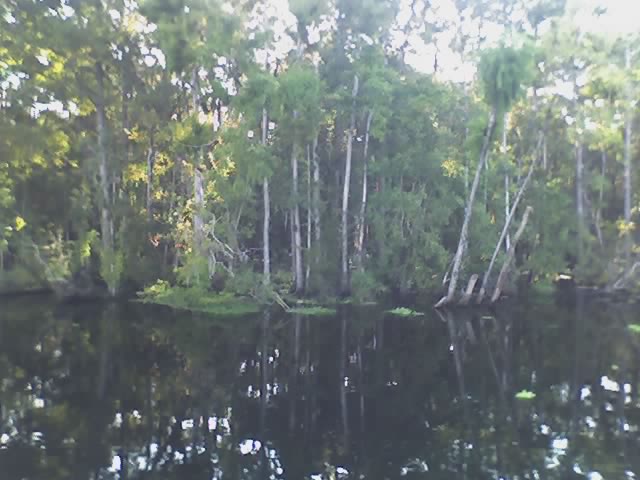 You can't read this sign, bad photo, but it actually says land for sale, $5,000 an acre, boat access only. Sounds like swamp land to me!

This is the swamp land that is for sale.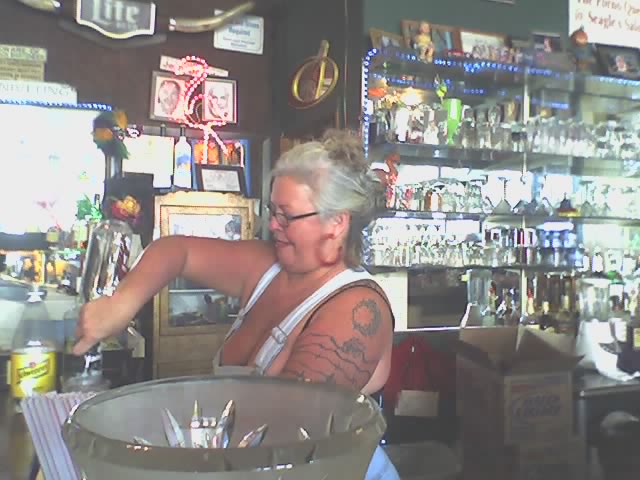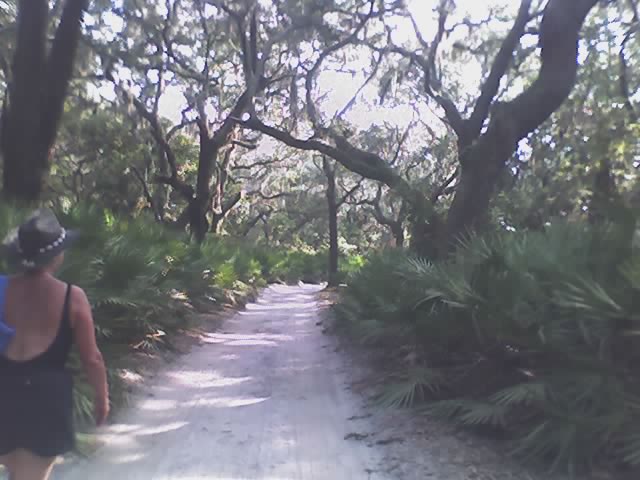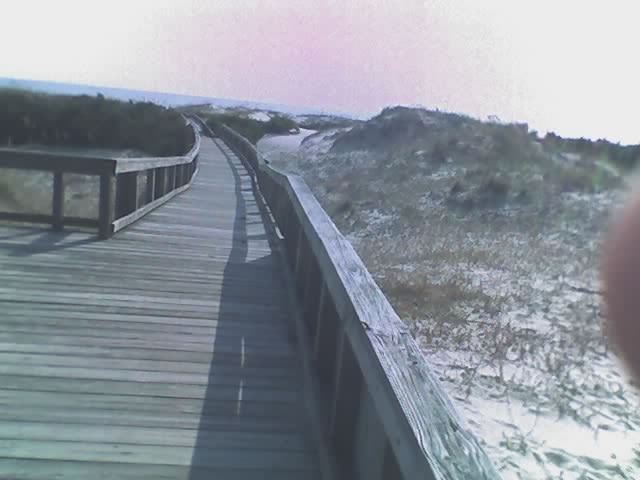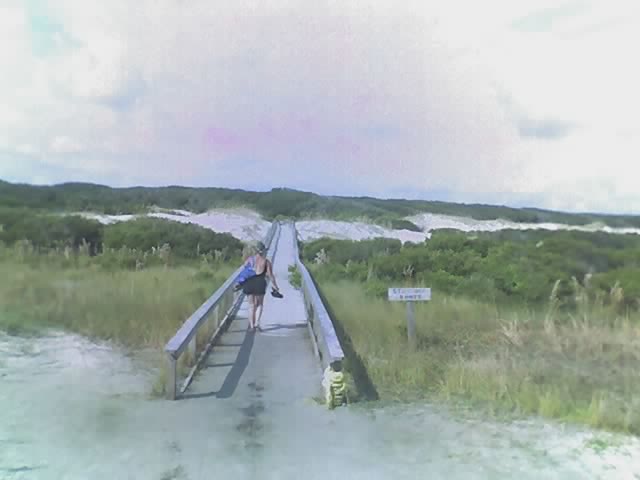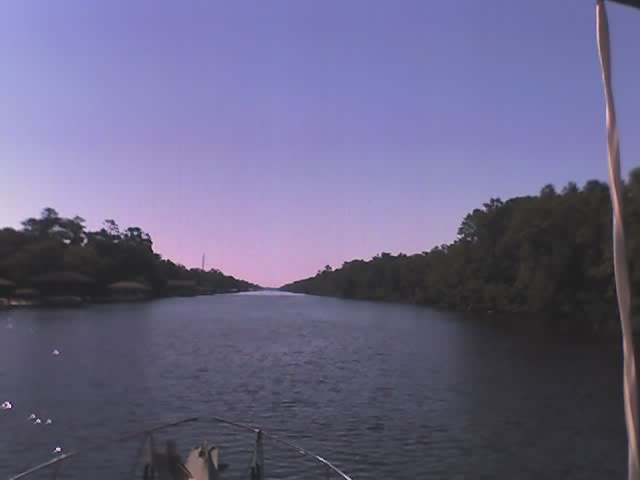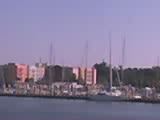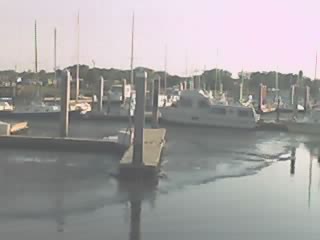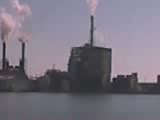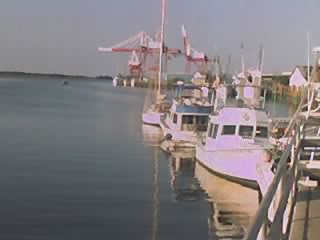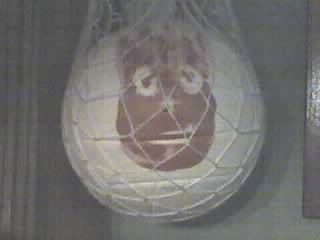 Seems Wilson ended up at

Billys Bar

Beach Marina, Jackson Beach.

A very happy Captain at Sailors Exchange, St. Augustine.

Cindy Dean, The Porno Queen

Runs the bar at St. Marys.

A must see!

Why they call it the Ditch!.

Check out the Boats in the Mud at Fernandina!

Docked at Fernandina Municipal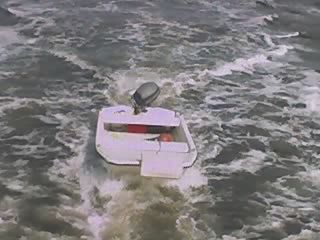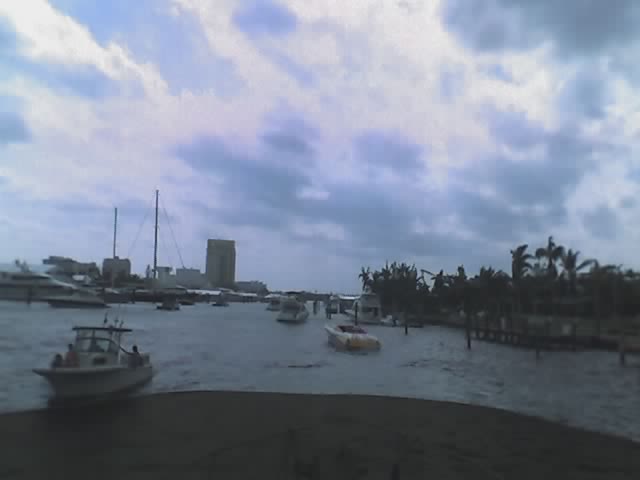 Ft. Lauderdale traffic - shifting boats for the Boat Show.

Was much worse than it looks!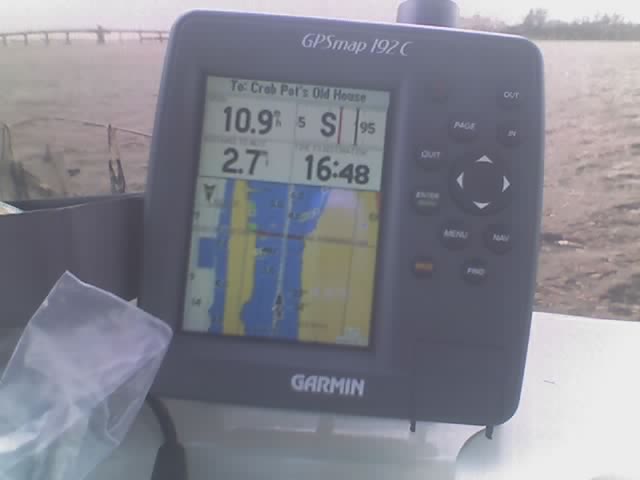 Got lucky with the currents comming home after the storm.

We usually cruise at 8.5 MPH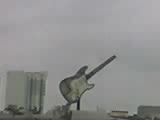 Miami's Hard Rock Git got Wilma'd. Damaged by the storm.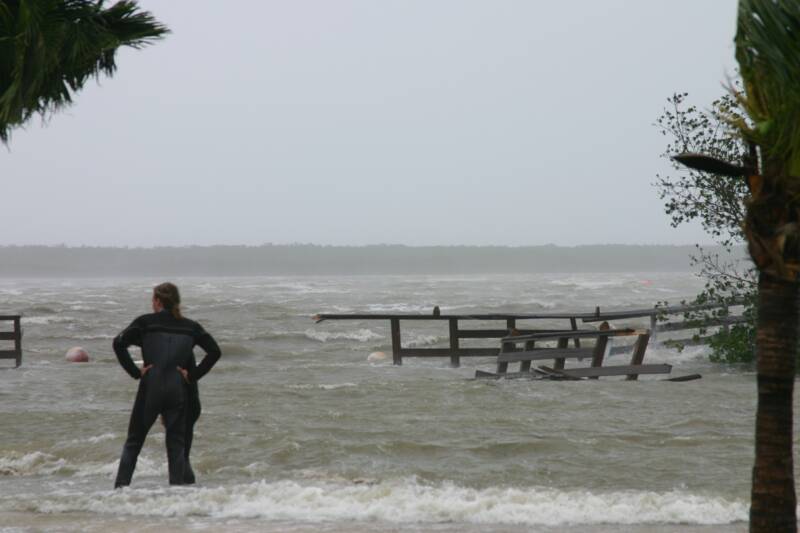 Meanwhile, back in Key Largo...

Hurricane Wilma is Kicking Butt!

That leaning walkway is 5 ft. above normal water.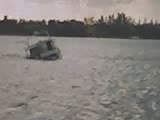 Trawler sunk beside the ICW , from Wilma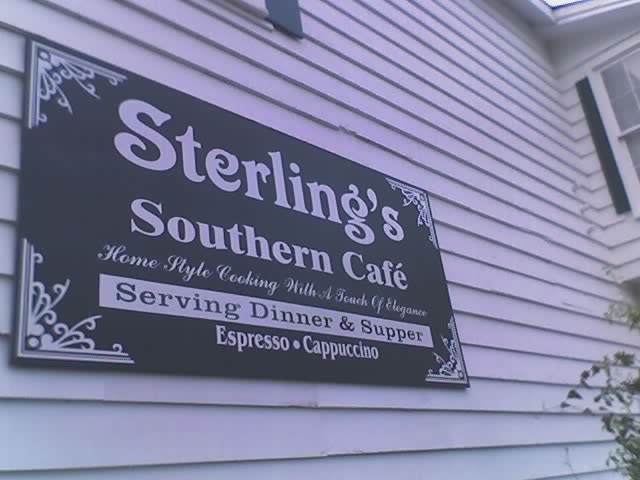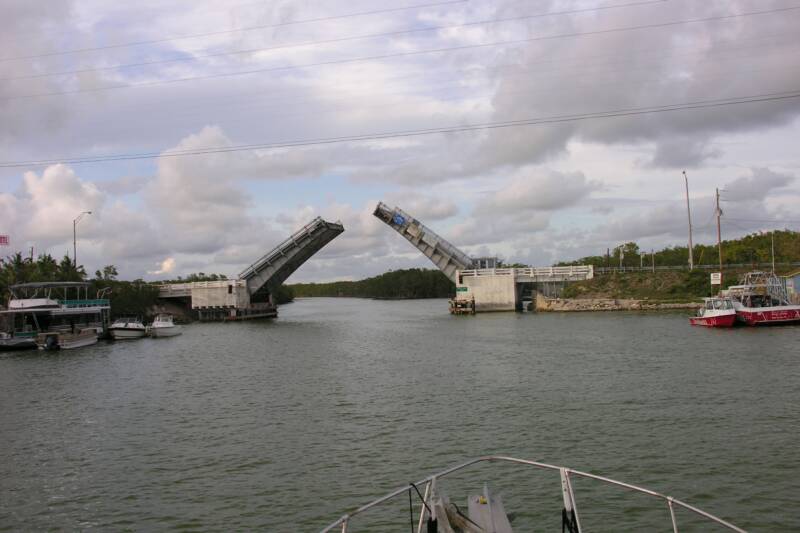 Jewfish Creek Welcoming us back home to Key Largo.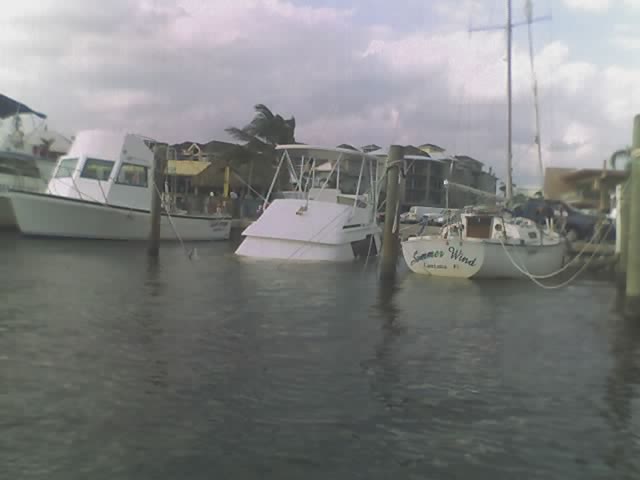 Lantanna boat sunk by Wilma

True to form, we were heading back to Key Largo...

Got as far as St. Augustine when Hurricane Wilma became a threat to the Florida Keys. 

We decided to turn around and headed to St Marys, Ga. to wait out Wilma .

I Did learn , that I can run the Honda 2000 generator, 7 hours plus on a tank, and it is much, much quieter than the 4kW northern lights on board. It will run the stove, etc. but not the ac. Still well worth while.

The way I figure it, one repair on the Northern lights can be $1,000 or more, not counting finding and getting the part

.The Honda 2000 costs less than $900. Cheaper to put the hours on the Honda, most anyway I look at it.Easier to change the oil, No filter, and if the Honda does break,or wear out I am still well ahead of the $$ game.

Show was postponed 1 week because ot WIlma

Some friend invited us to meet them in Adros, Bahamas, for some R and R. Couldn't think of a reason not to go so we did.

Crossing the stream (the Gulf Stream) and cruising the Bahamas is an excellent adventure, but has to be taken very serious!

So I spent alot of time in the holy place (the bilge) changing filters, checking and rechecking. I love having a single engine boat, however, there are times,,,,,,

Everything looked good. levels good.

Stocked the boat with 10 days of food and libation. What supplies that are available in the Bahamas, are VERY expensive, so , in keeping with the "get away from it all and bringing as much of it with you as you can", we bring as much with us as we can for our getaway.

June Bahamas Trip

6/8/2006

This is how you put 6 cubic ft of food in a 5 cubic ft. freezer.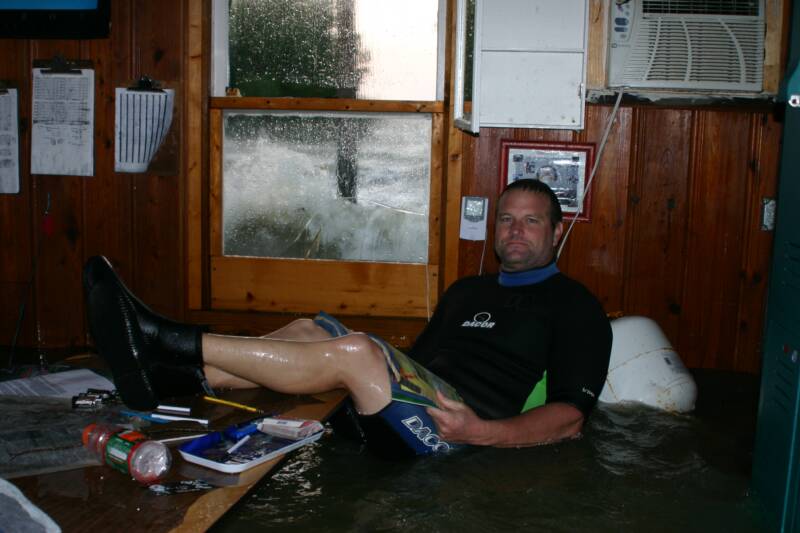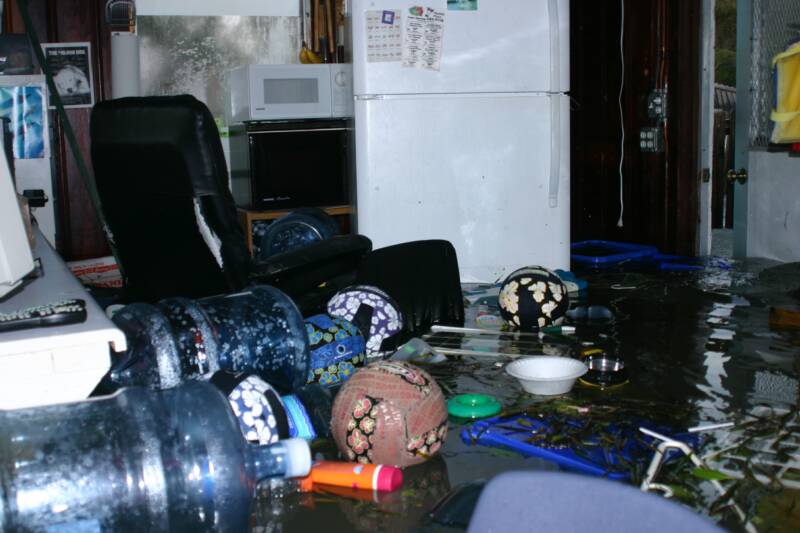 This is the staff room at Dolphins Cove, where we dock. Note the water in the window! That's waves on the glass!

This page was last updated: May 8, 2009