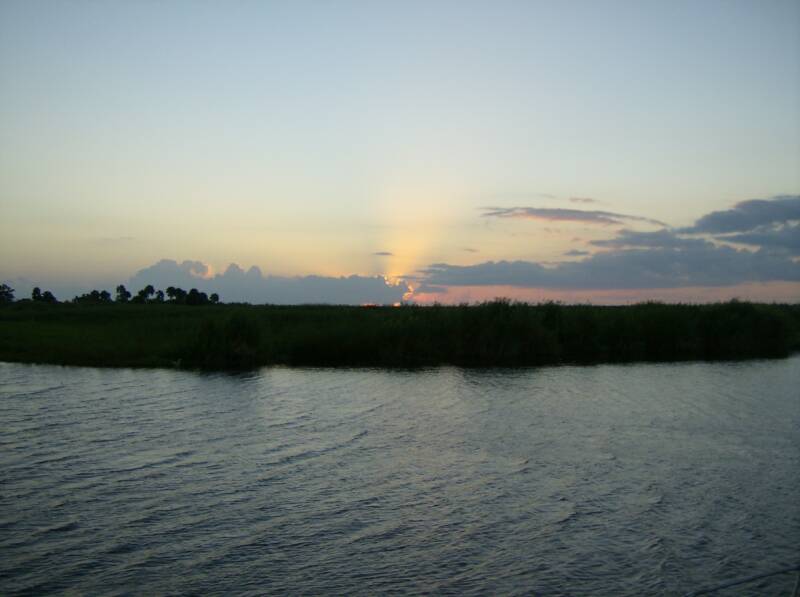 10/02/06

The Sterling Lady Departed Roland Martins Marina at dawn.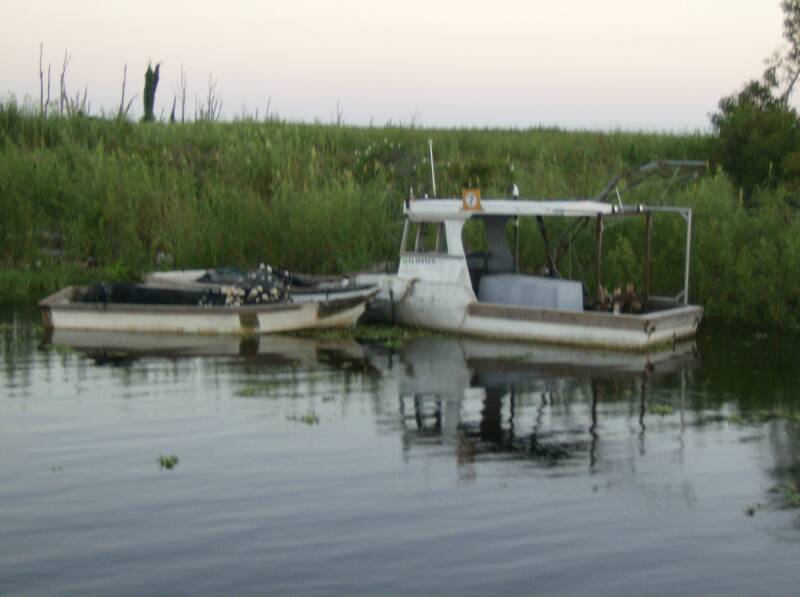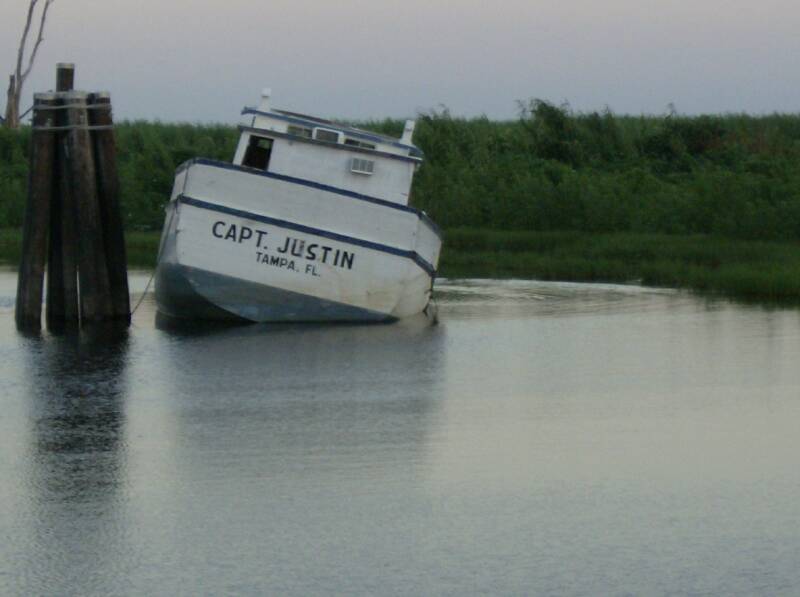 Apparently they shrimp?

At lake O?

The Capt. is out of business, on the bottom.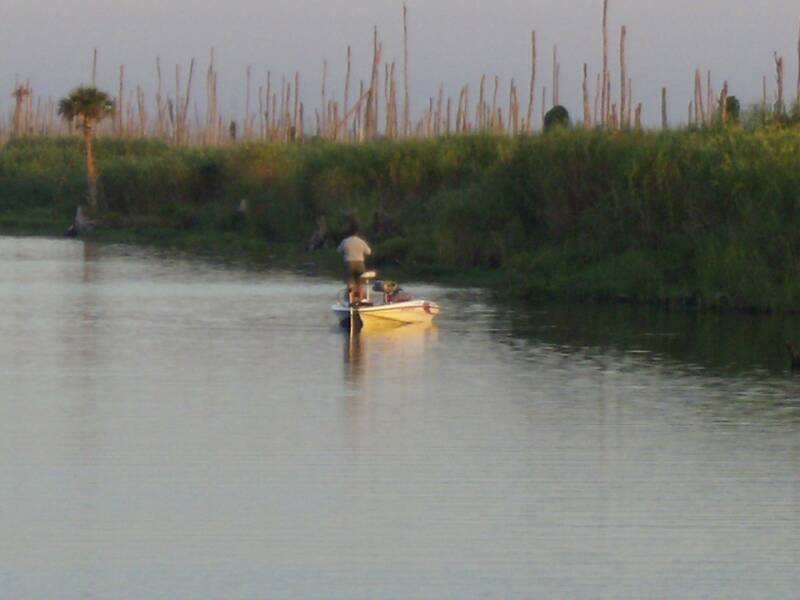 Lots of Bass boats, but then it is the Bass fishing capital of the US!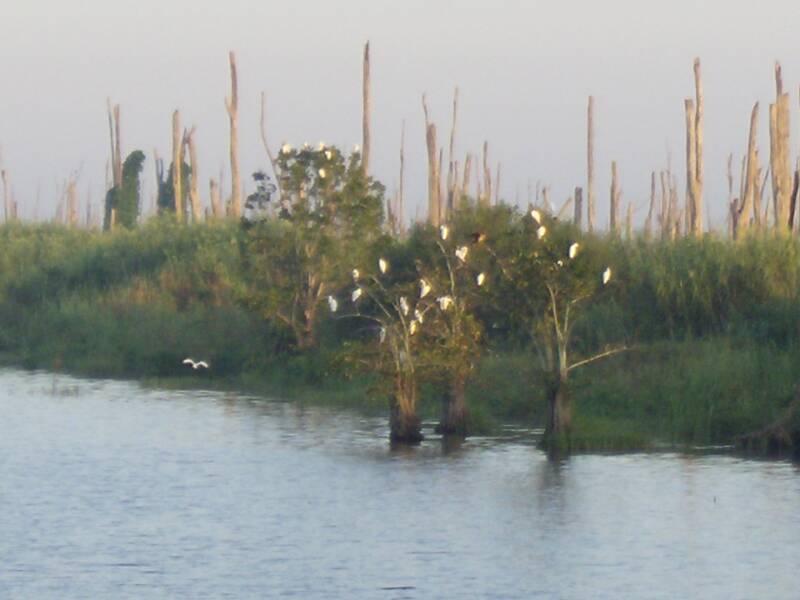 The birds were not up yet.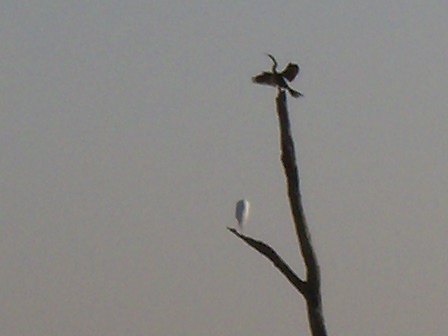 Finally got a picture of an Anhinga drying it's wings.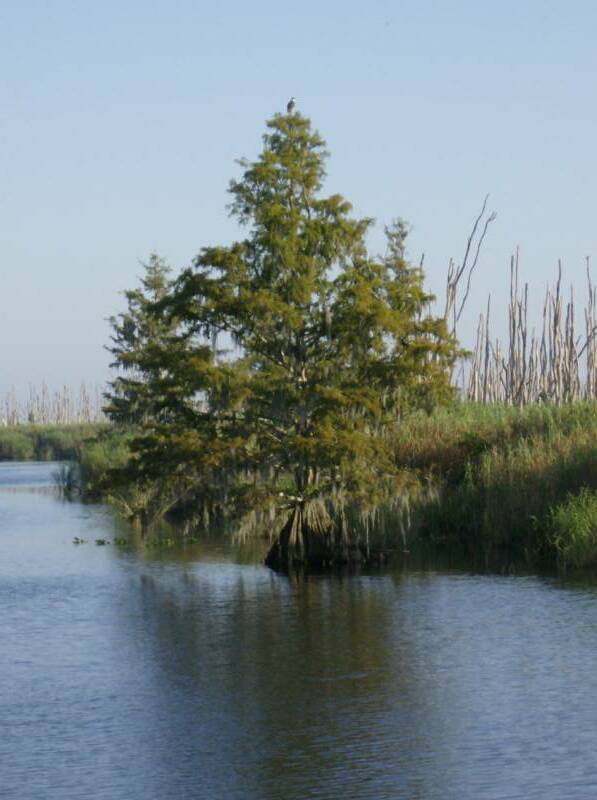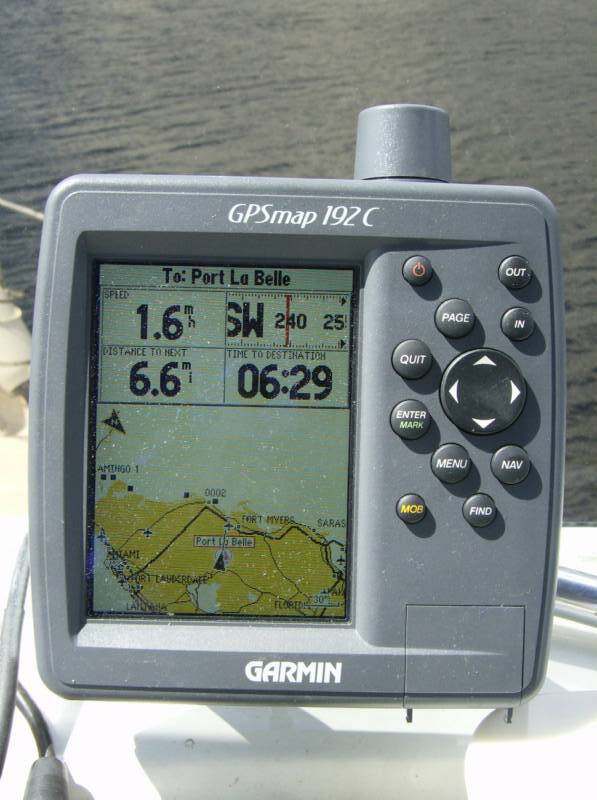 Originally, we were headed to LaBelle.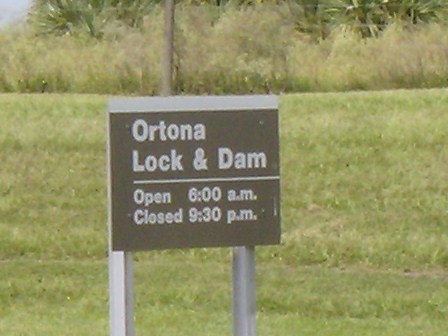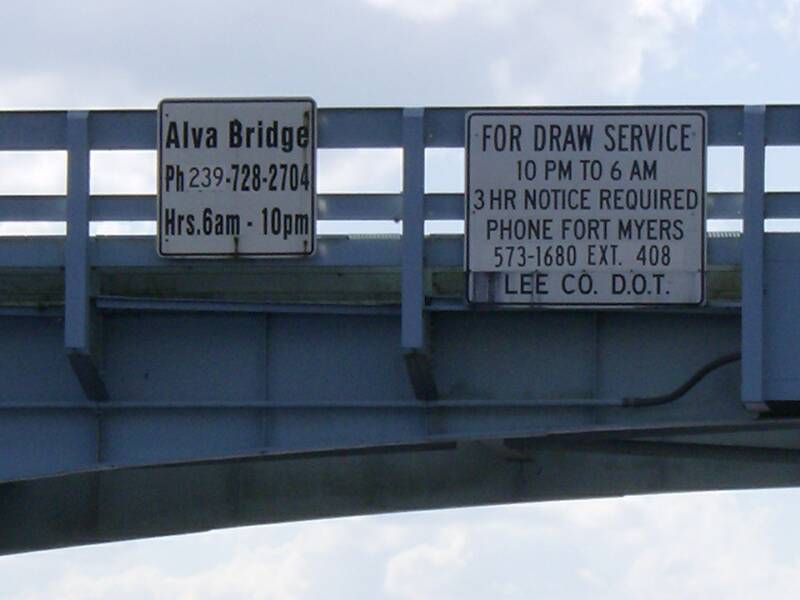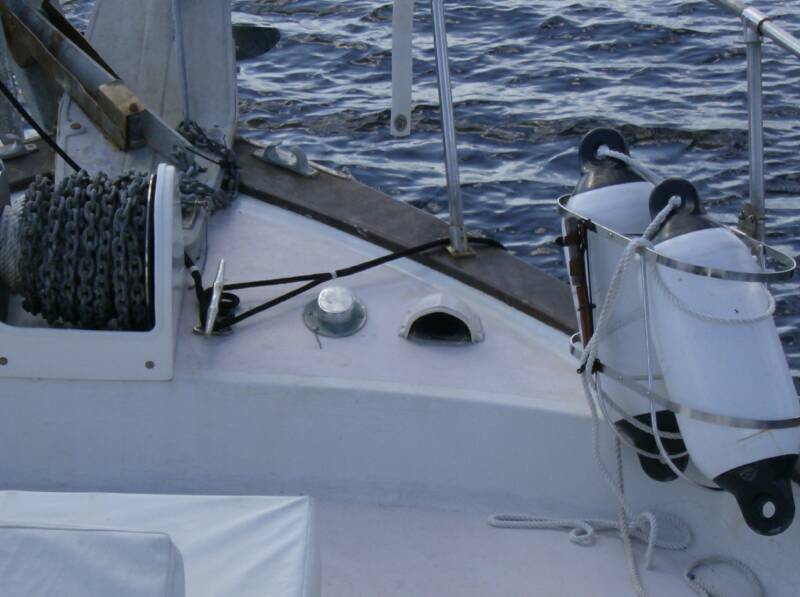 We did encouter a slight problem in the lock. A line holder came loose and the Bow thruster sucked it into it's prop. Hope to cure this tomorow. We decided to push on and docked at Franklin Lock. You know, the $20 a nite place!

Unsucessfuly attempted to get the line free from the Bow thruster, so in two days we will go to Ft. Myers Yacht Basin ($1.35 ft. with Boat US.) Will get a diver there to do it.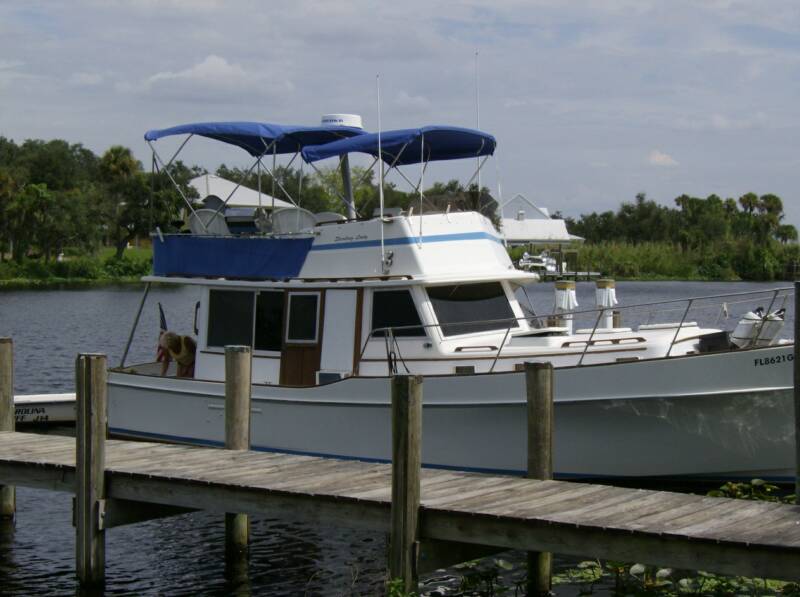 10/03/06

Today we painted the light brown section around the cabin white. What a difference! Leaving tommorow for somewhere east of here.

10/4/06

Departed Franklin Marina and locked thru , but since the bow thruster was out of order, I could only use the single engine. Man, was I out of practice. Good thing no one was there to watch, but it's coming back to me.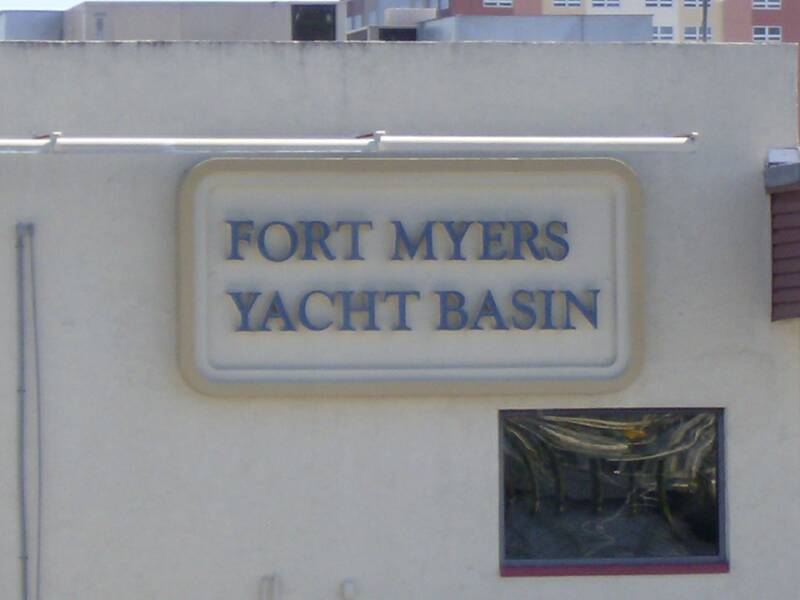 It's only a 13 mile run, so we got there in about 2 and a half hours, with the lock thru.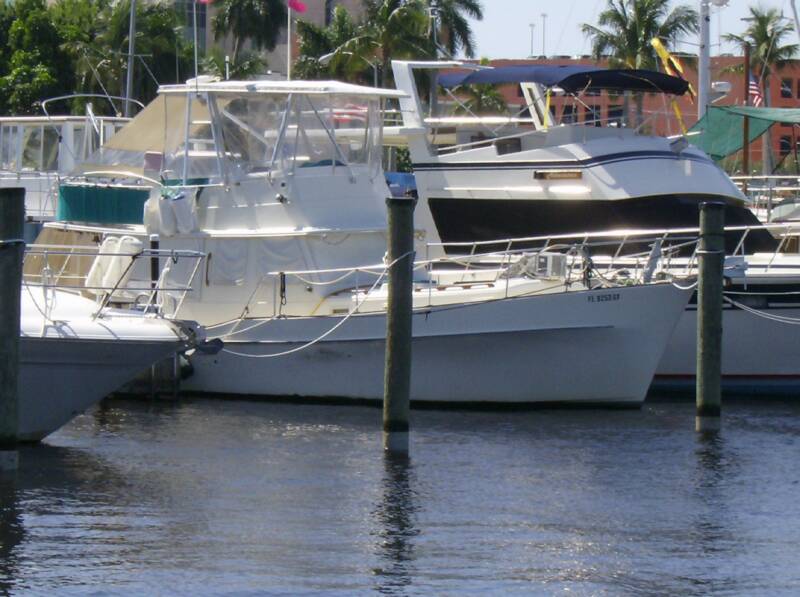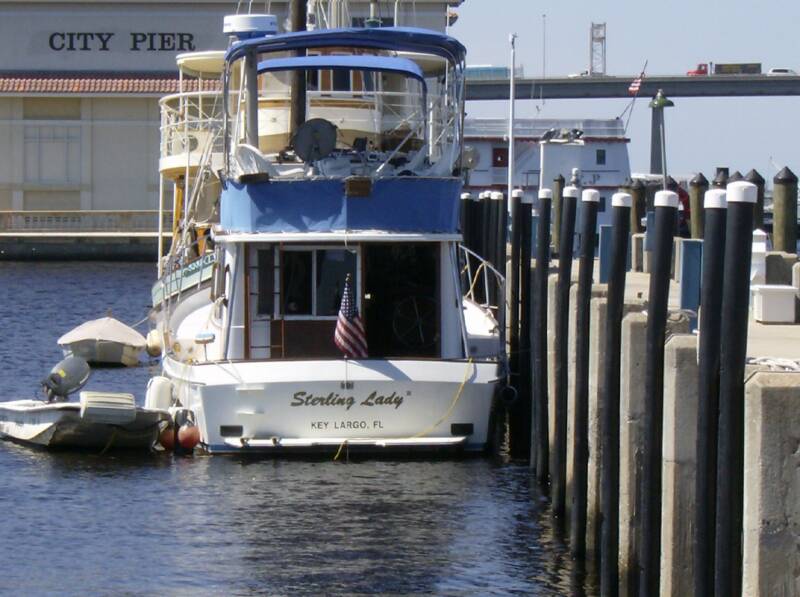 They tied us up along the finger pier, and I arranged for a diver to remove the line from the bow thruster. He got it out unscathed.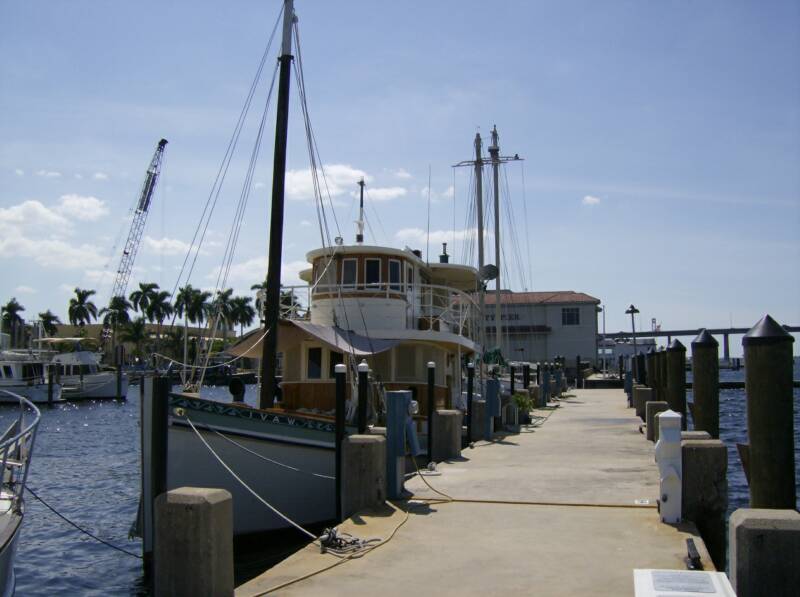 THere was a Morgan Heritage East (Like the lady) across the way from us.

And the classic Iva w. in front of us.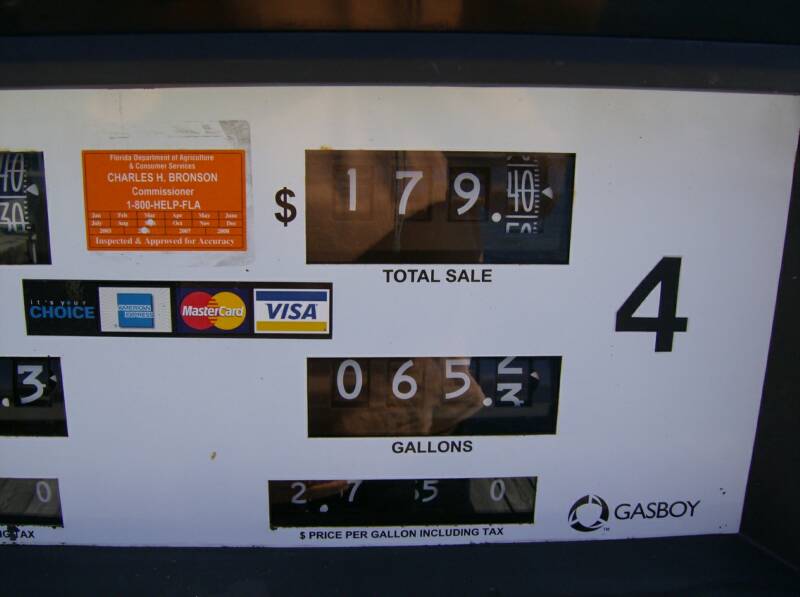 In case you're curious, this is what diesel cost us today.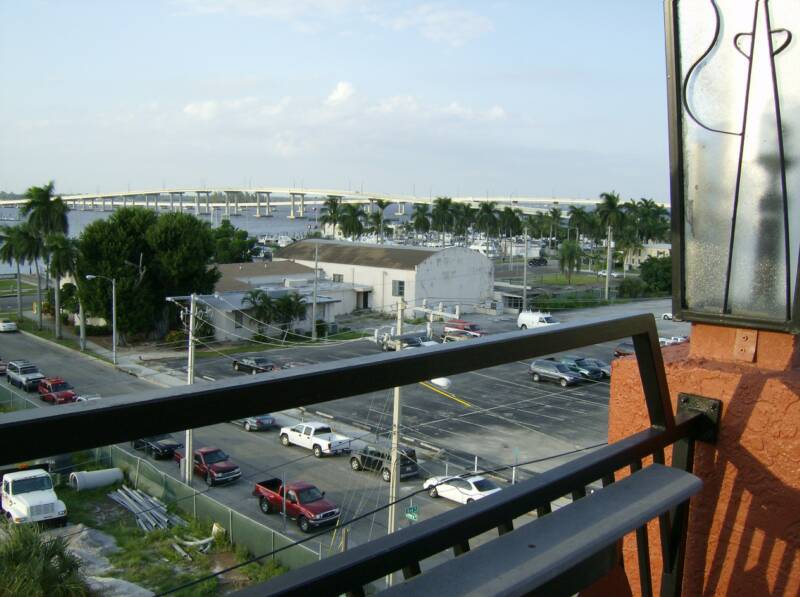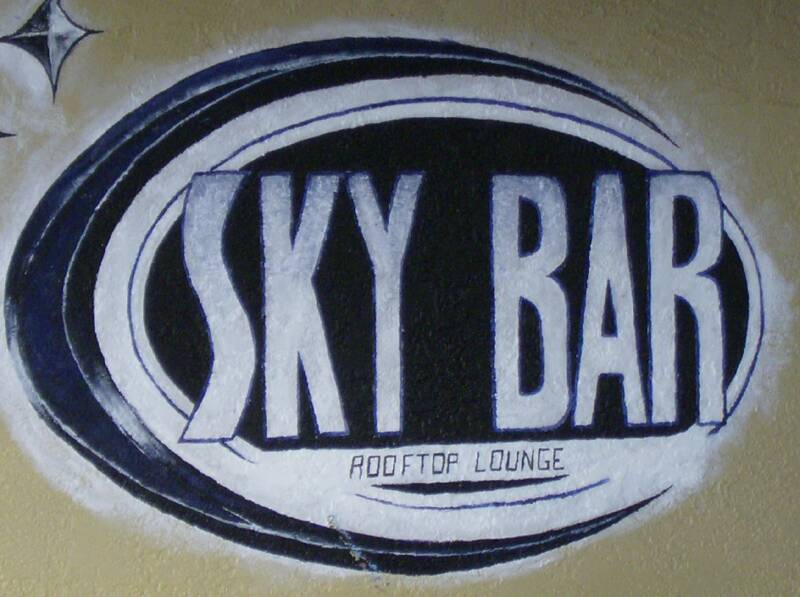 So  because we could, we went once again to the Sky Bar (see past pages).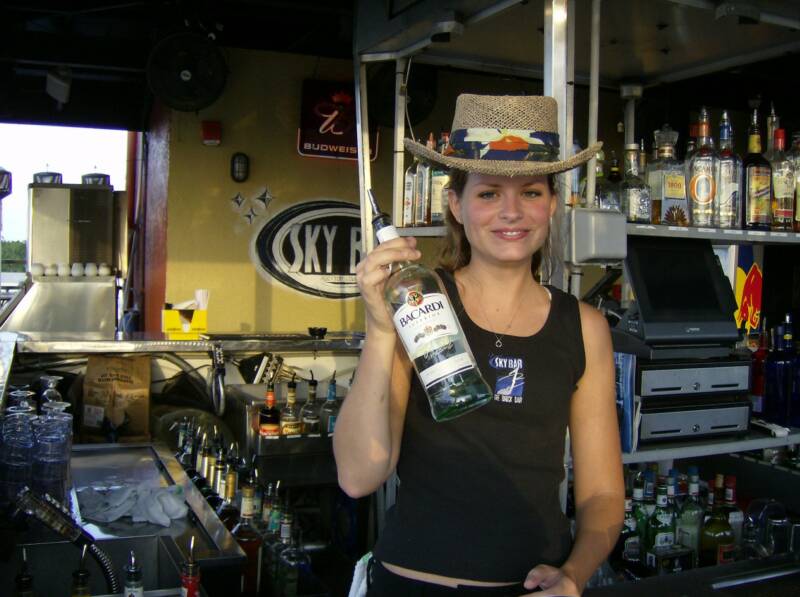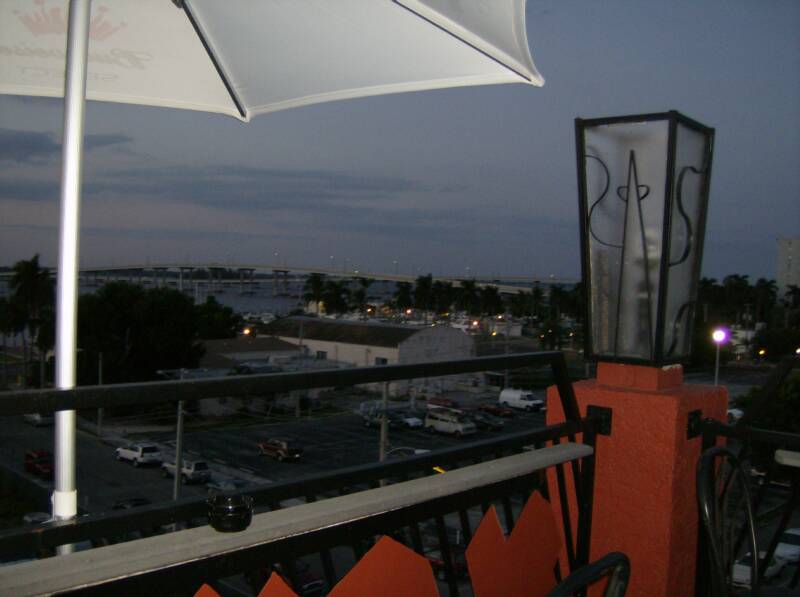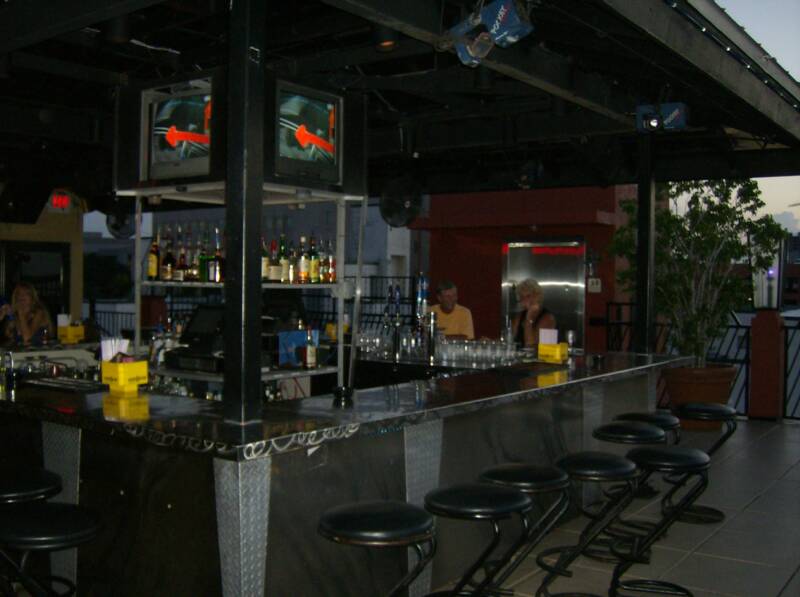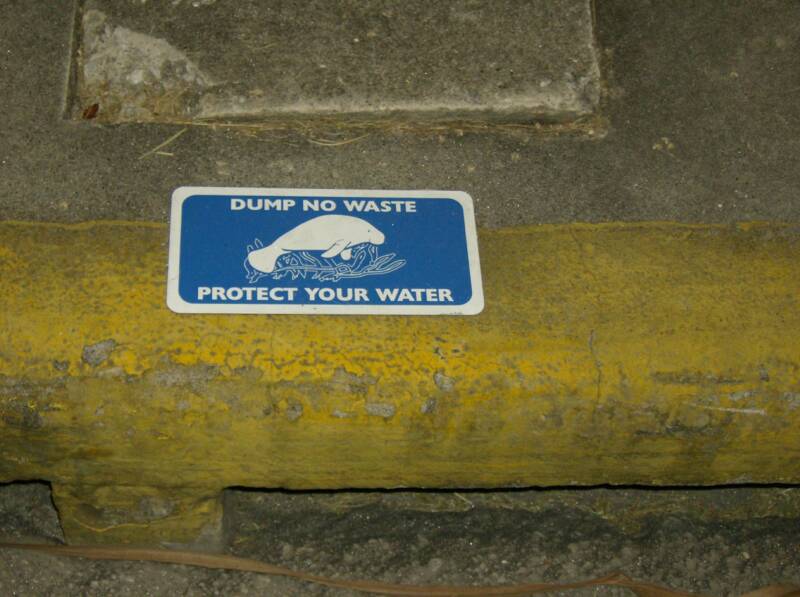 The View from the Sky

Bar - Note the Fort Myers Yacht Marina in the background.

My new favorte Ft. Myers Bartender, Mz.  April.

They had these signs on all the storm sewers, guess the Manatees are happy! Din't know they hung out in storm sewers too.

10/05/06 

Up at dawn, took on 121 Gallons of fuel, and we are on our way to Cabbage Key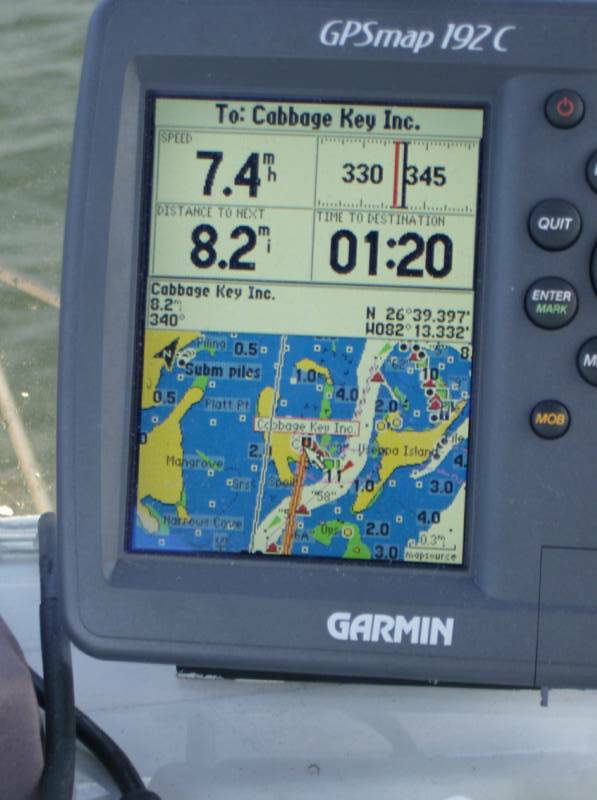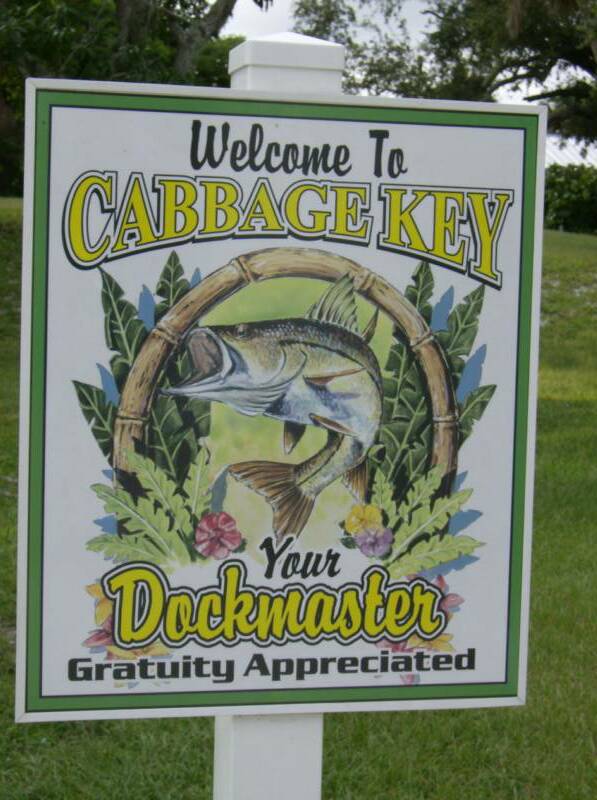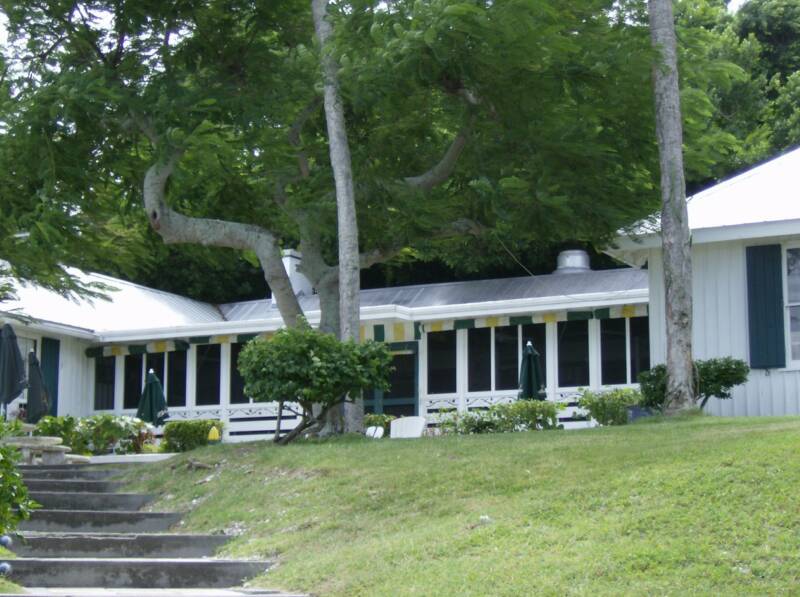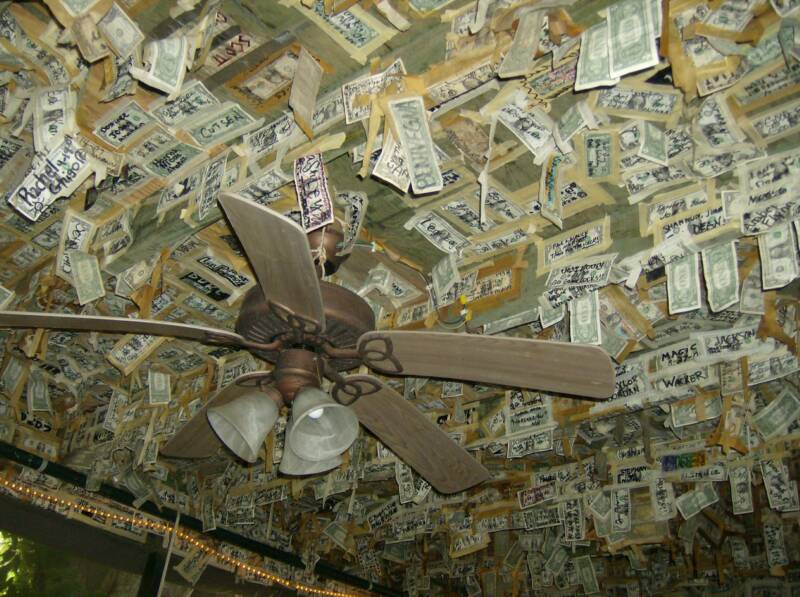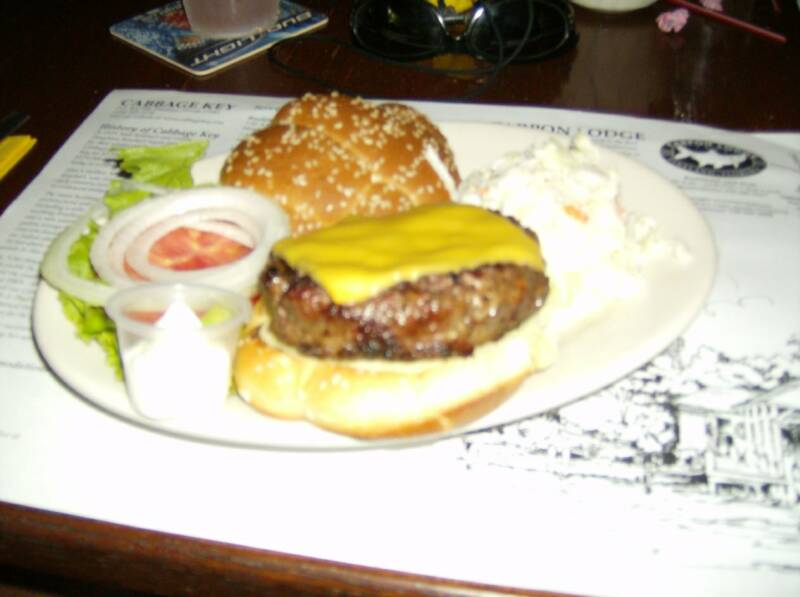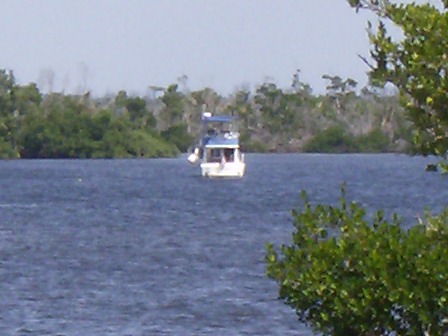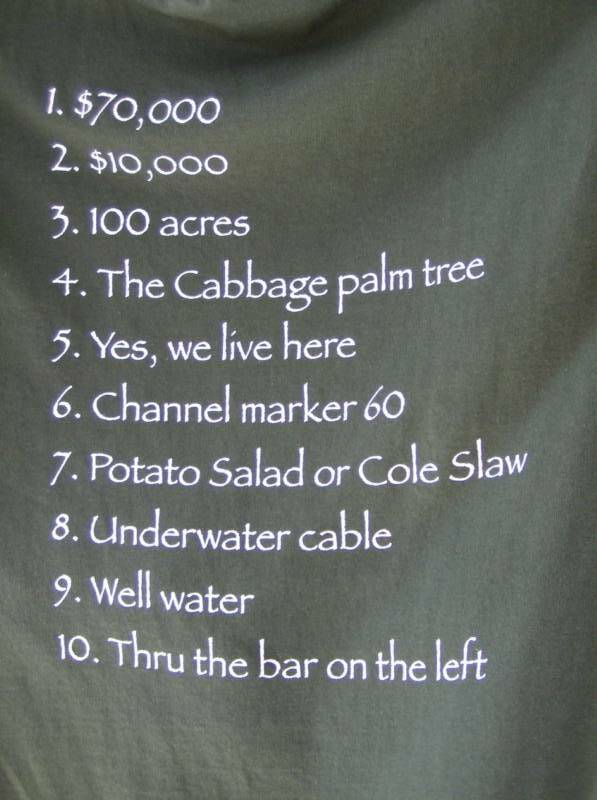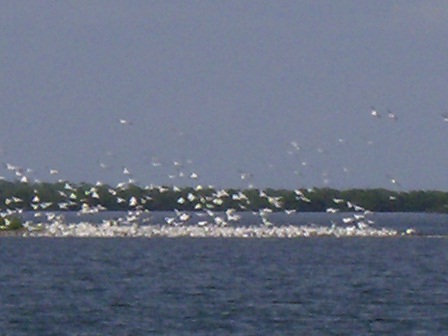 Cabbage Key is supposedly where Jimmy Buffet was inspired to write "Cheeseburger in Paradise". It is the place with $70,000 worth of sighed dollar bills taped to the walls and ceilings.

This is the $8 cheesburger, no fries, or pickles, only cole slaw. Din't inspire me a bit.

The Cabbage Key T shirt

The Questioins are,

1.How many dollars hanging in here.

2. Unknown

3.How big is the island

4. What was it named after

5. Where do you live?

6. Where do u turn to get here

7.Are there any fries?

8. Where does the electric come from?

9. What do you drink? and

10. Where is the head?

The lady rested in a small house lined cove at mm 34.5

10/06/06

The other trawler in our little cove left at dawn, we got out about 7 am.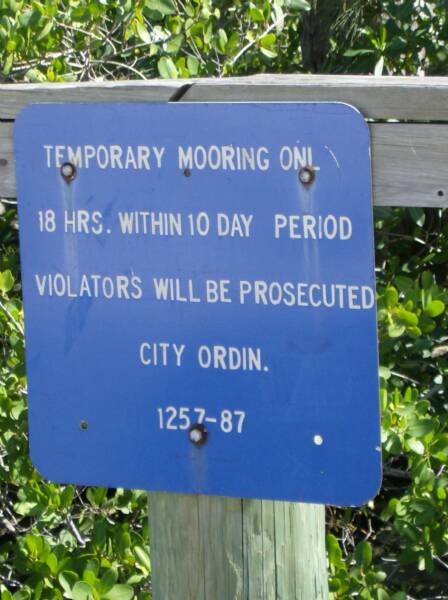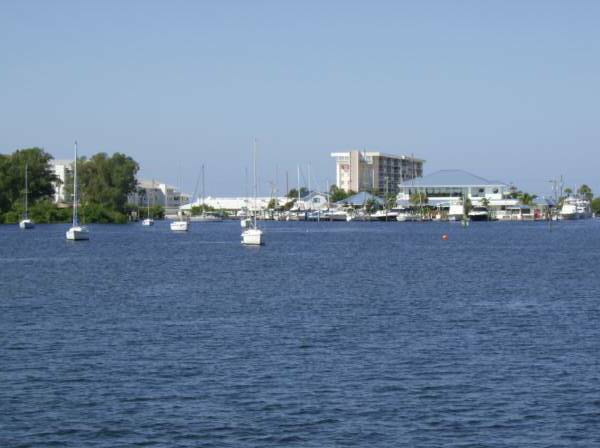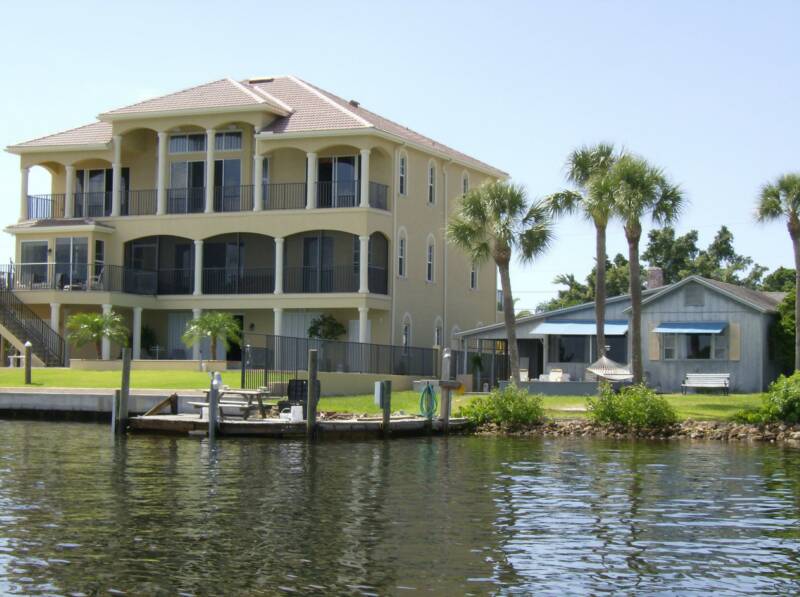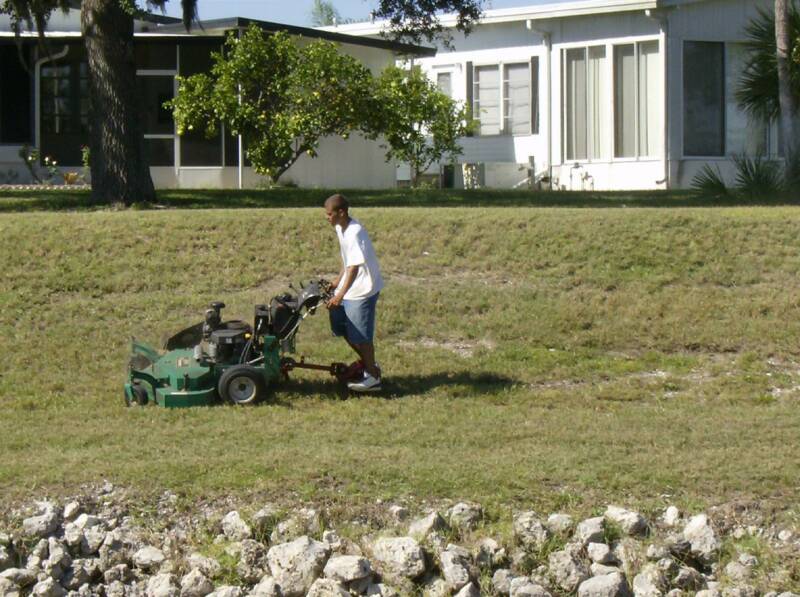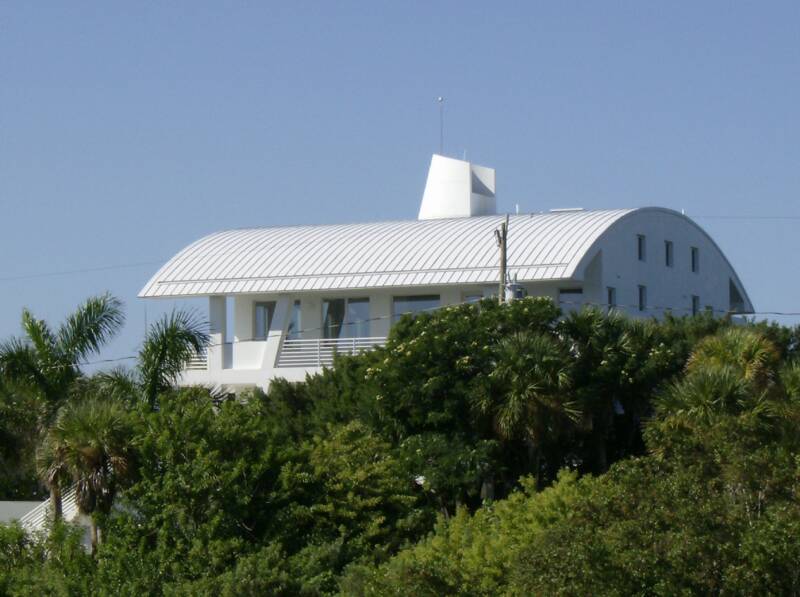 Even though the ferry is operated by a human bean, it seems to go where it wants without regard to right of way.

We actually passed someone today, a first for this trip. It was close, but we beat him in the long run!

With the help of my Internet friends, I managed to find the free dock in Venice. It's under the trees to the left of the picture.

The dock is free, no water or electric, and you are limited to an 18 hour stay.

Venice is a very well kept town, with a mix of old and new Florida.

10/06/06

My battery eating camera used all our AA batteries on board so I could not take any pictures during this leg, but I will on the way back.

We arrived at Marina Jack's about 11 am and got a slip at the end of the T dock.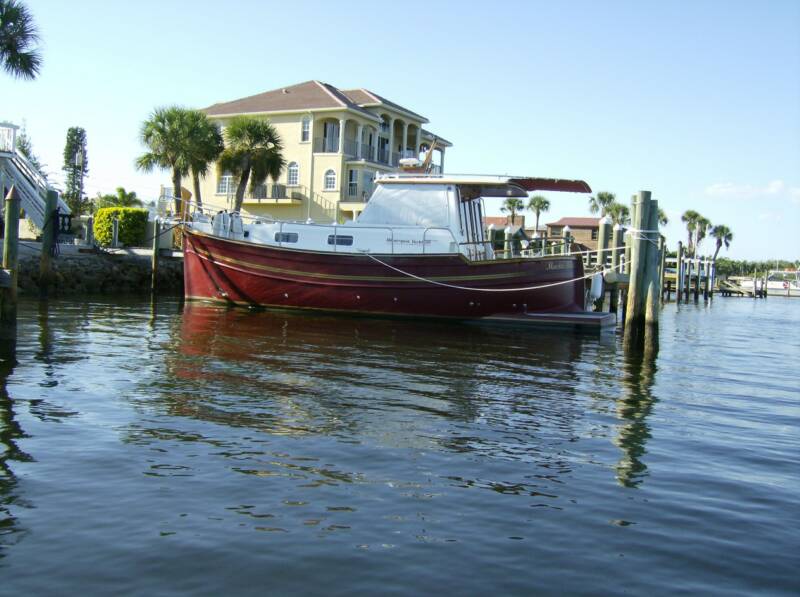 This strange "double ender" with a swim platform?

Sadly, this is the site of our old Favorite bar in Venice, now, yes you guessed it, a coming soon condo. Damn!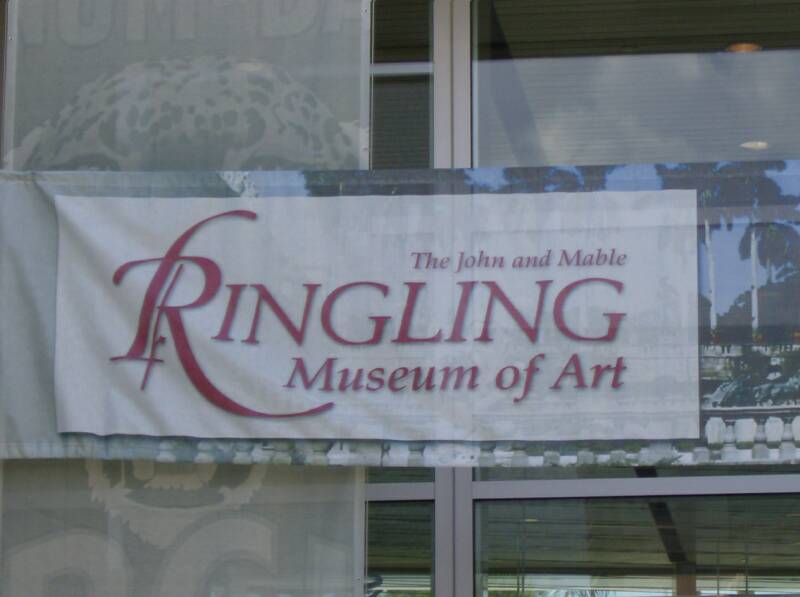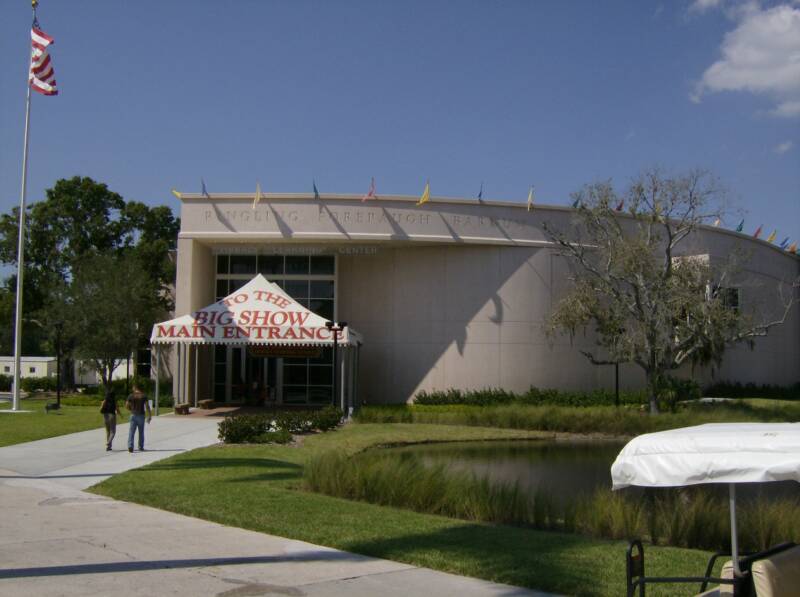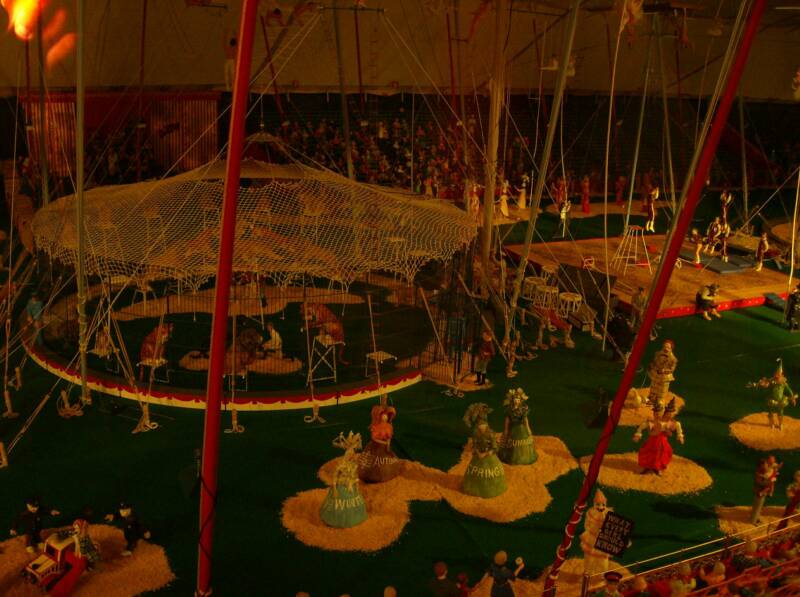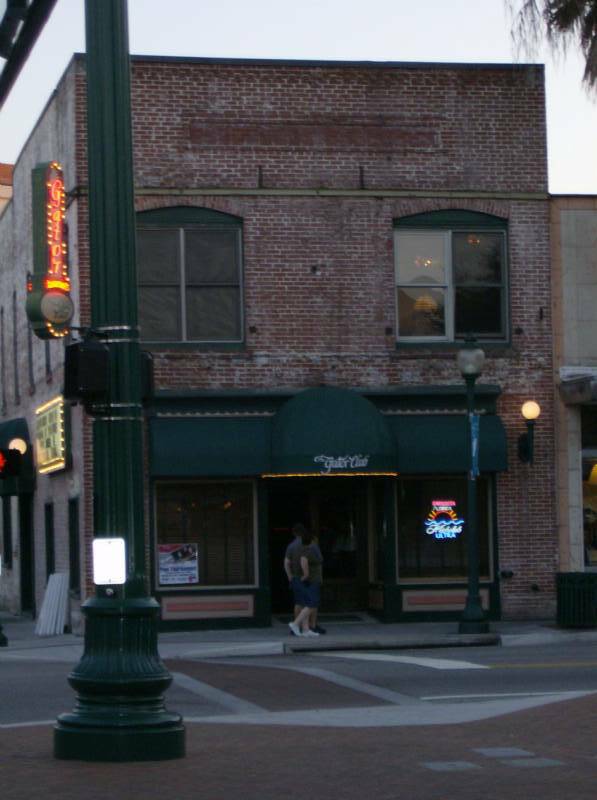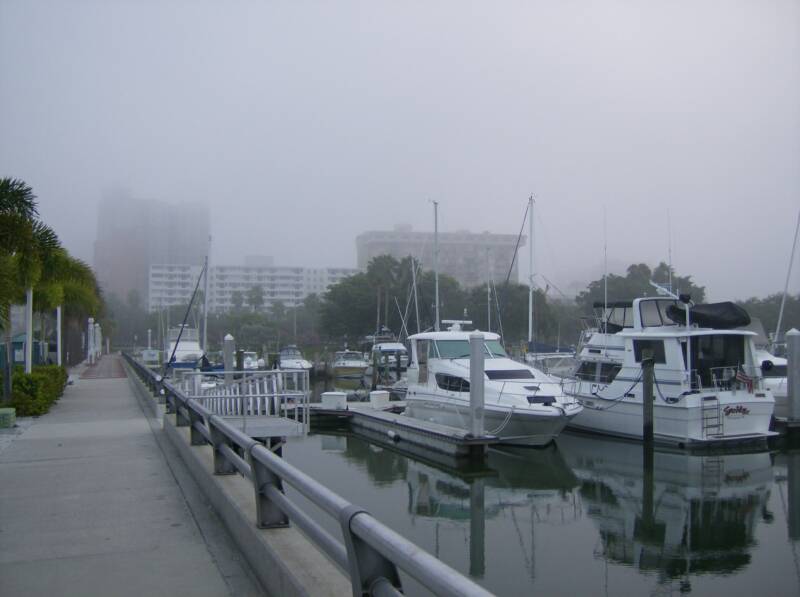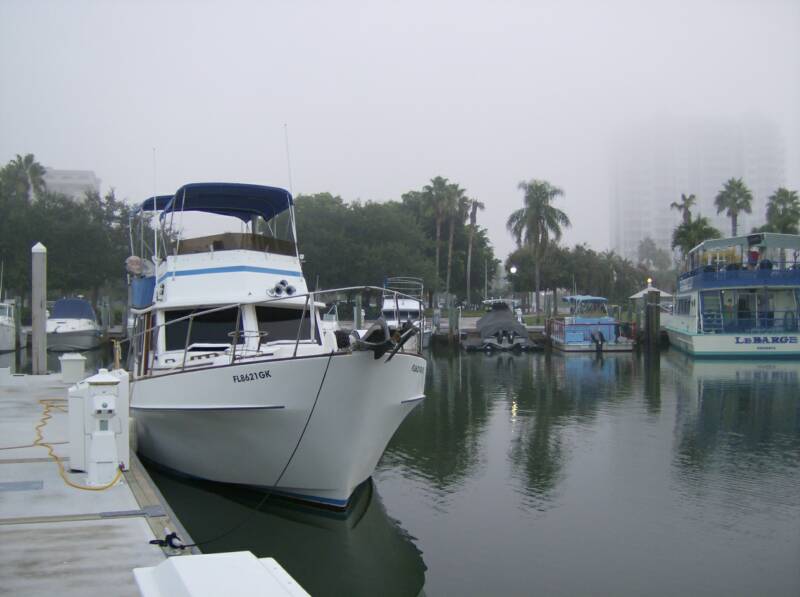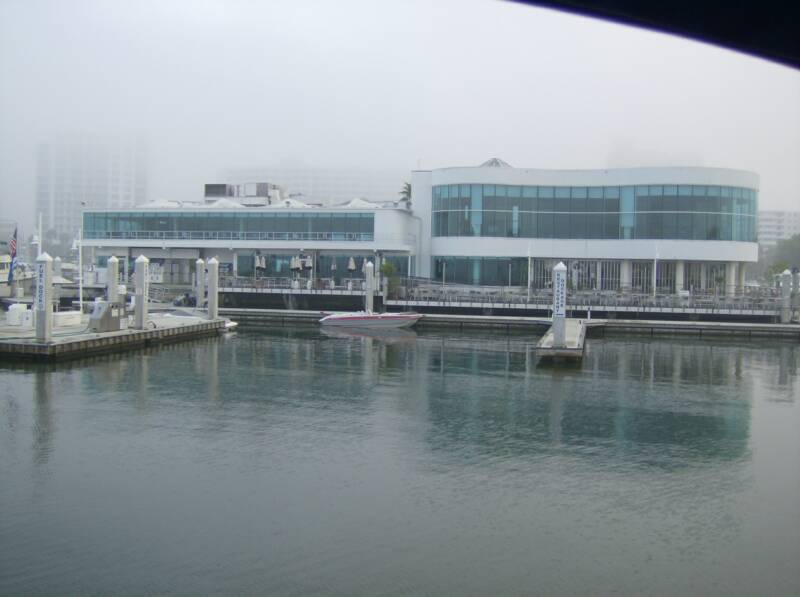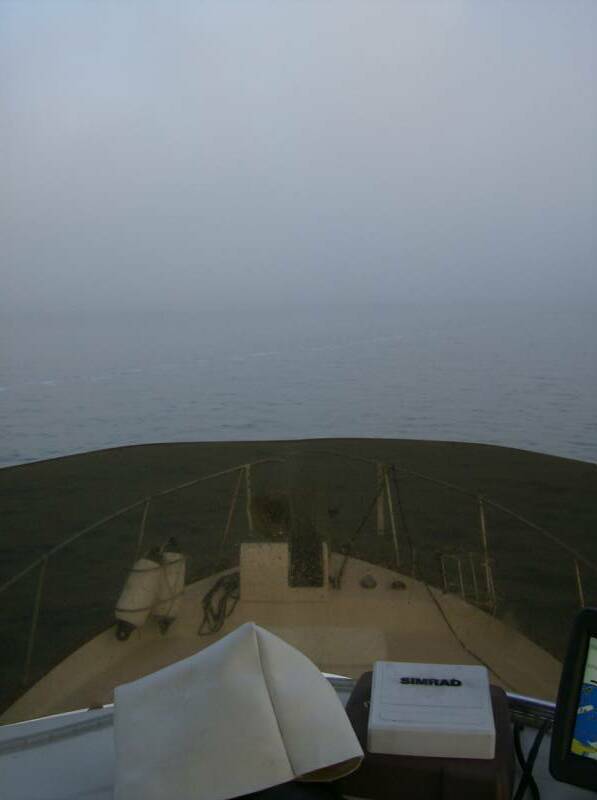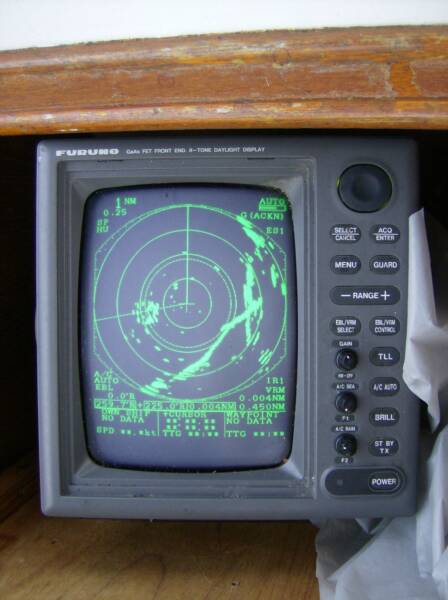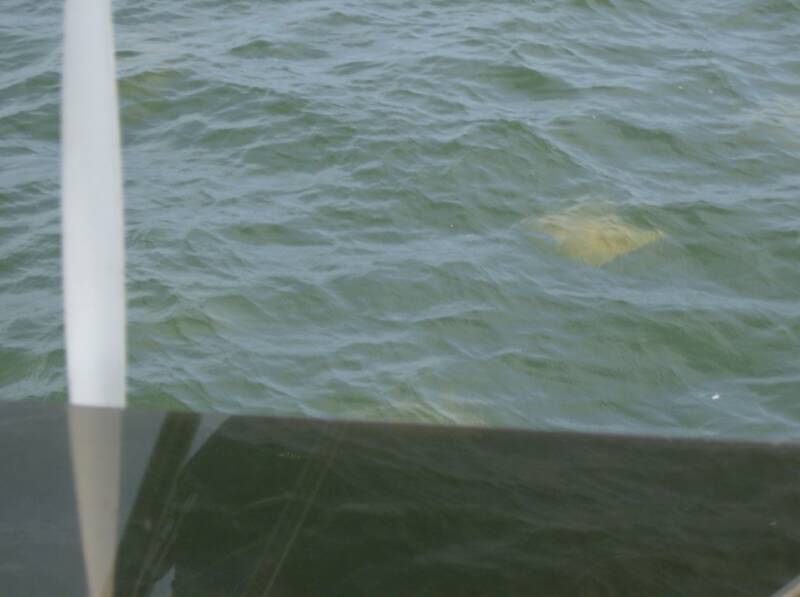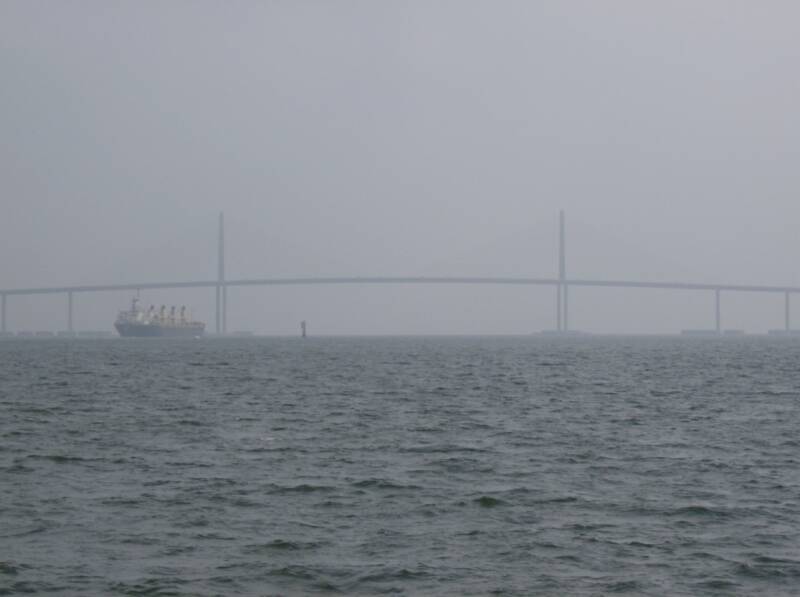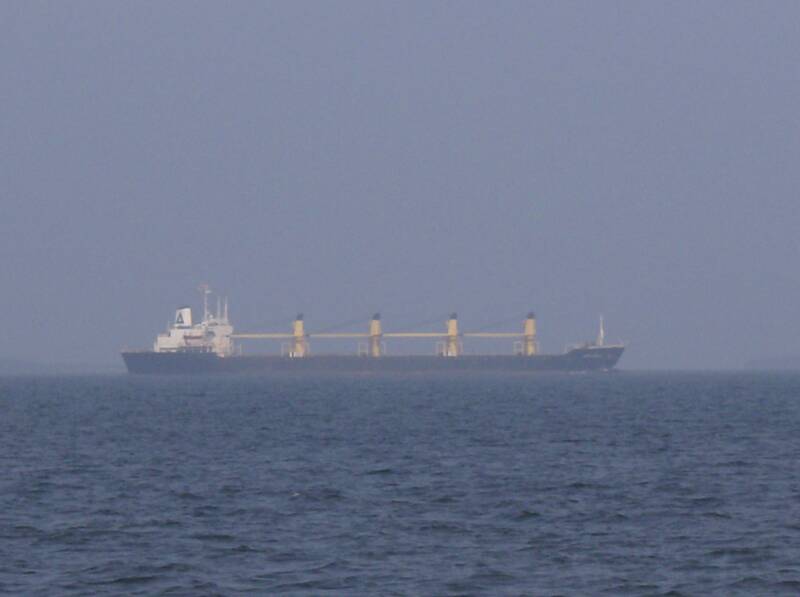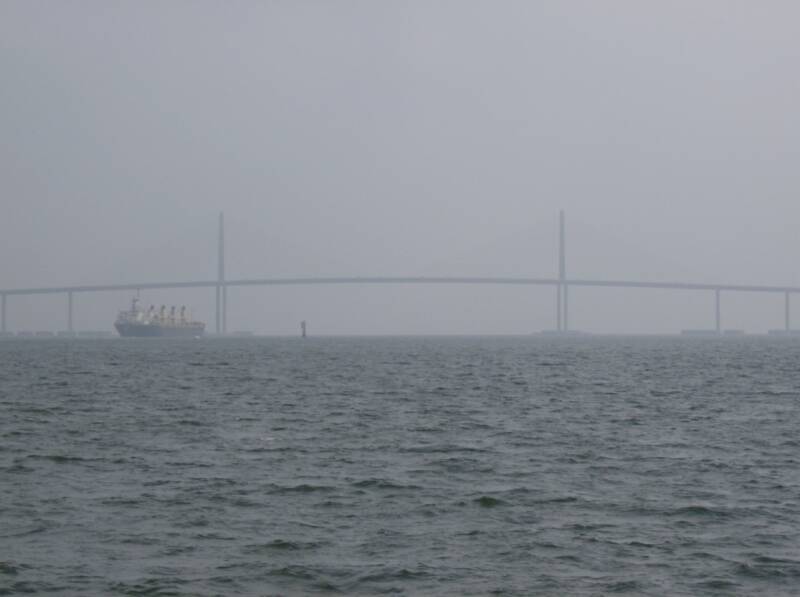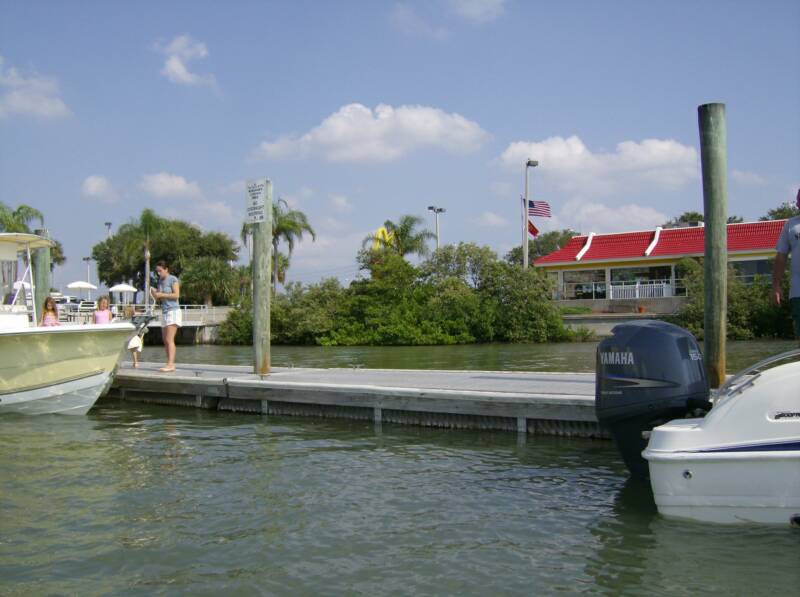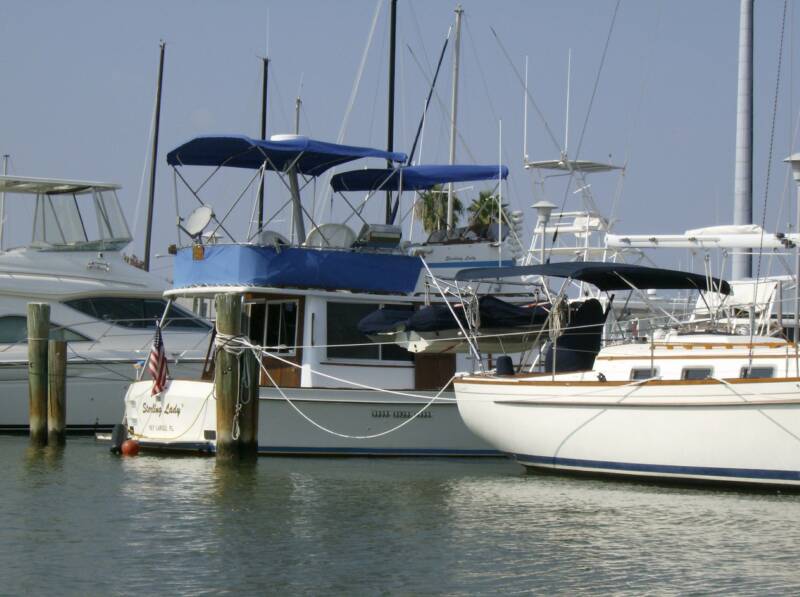 Our friend Mickey and Karen, former Key Largo residents now in Gainesville Fl., came down to visit . We did the tourist thing for the girls and went to the Ringling Brothers museum. (I actually enjoyed it but I would never admit it)

After we did the "tourist thang" we did visit this establishment for happy Hourz!

10/08/06

At 8 am we departed in Fog.

It wasn't too bad when we left, as you can see from the above pics of Marina Jacks,  but as you can see from the pic on the left, it got worse, and colder.

It was good to have Radar...  and fun.

As you can plainly see from these semi foggy pictures, as we crossed Tampa Bay, the fog started to lift and I clearly had the right of way over this frieghter, but I decied to give way anywayz.

A school of hundred of stingrays went across the bow.

We stopped for the day at Madeira Beach Marina, a little tacky , but only $1.45 a foot.

Across from the Marina, there is a McDonald's with a boat dock! In the same shopping area is a Walgreens, a Liquor store, and a Publix. It don't get much better than a Big Mac by boat.

10/09/06

Today started off differently. I got up early, as usual, did some maintenence, then got in the dingy and ran over to McDonald's for Sausage Biscuits.  We did breakfast on the boat and departed about 9 am for an easy 20 mile run to Caladesi State Park.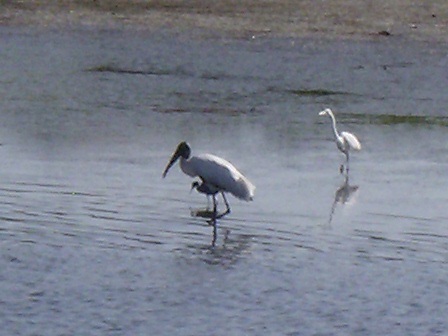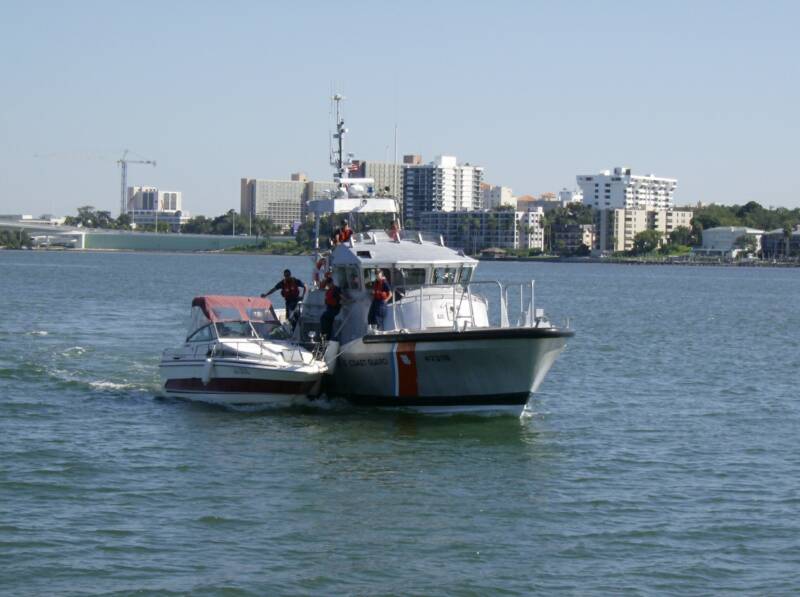 These guys were apparently broke down and being towed by the Coast Guard, and I thought they would only tow you in  case of loss of life or property.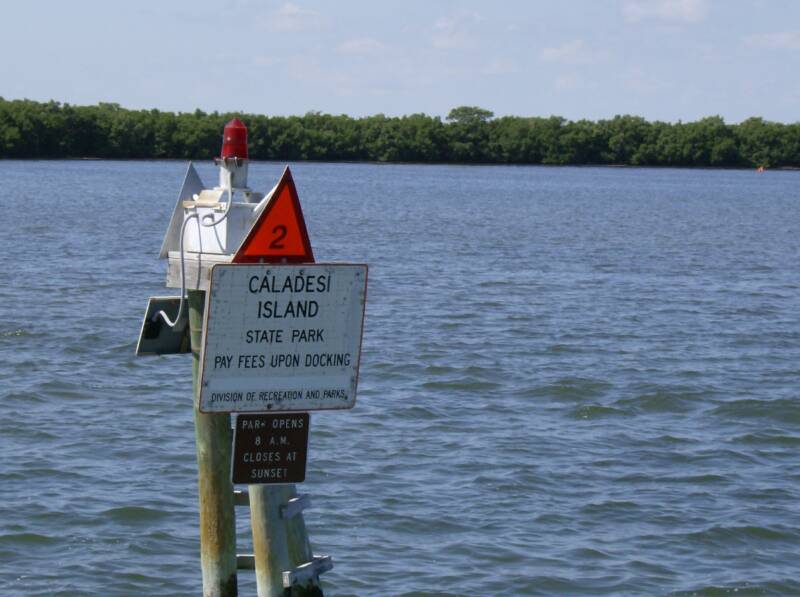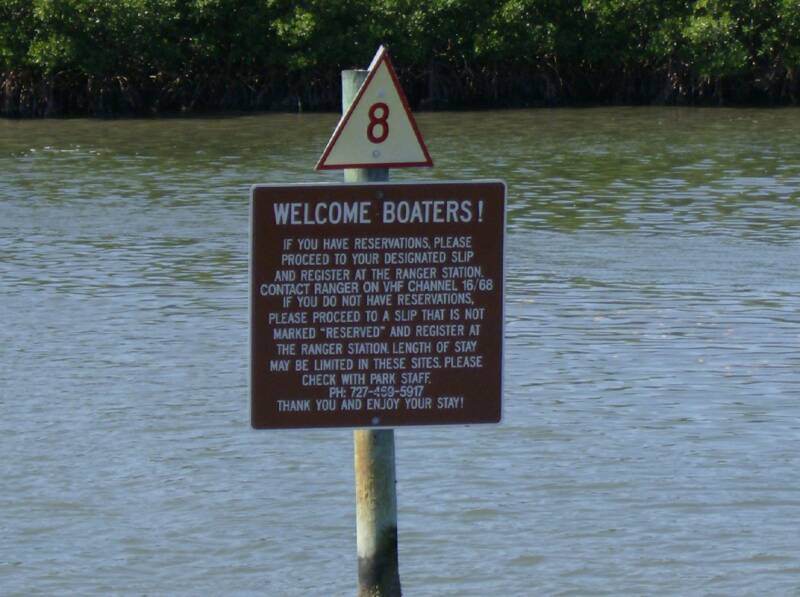 Look a welcome boater sign! You don't see those too often, but then, the only way to this island is by a state run ferry, or your own boat.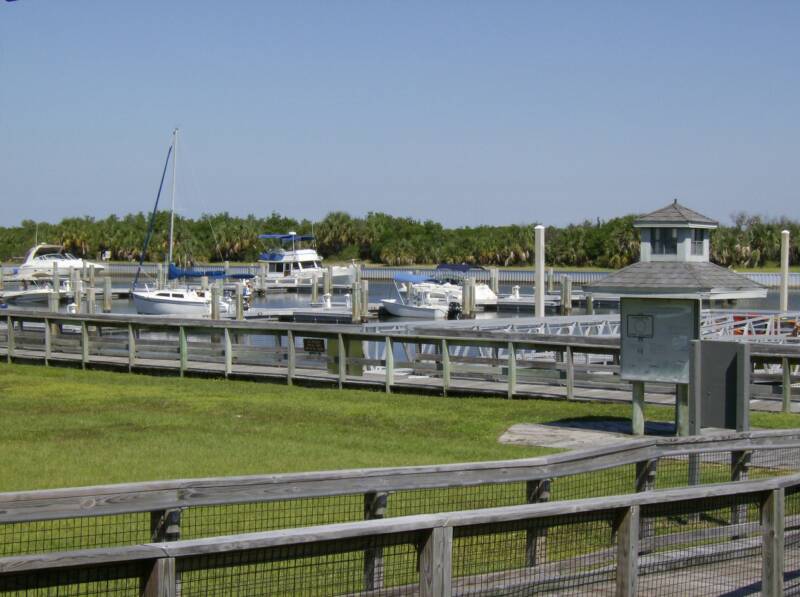 The entrance channel was a bit skinny, bout 4.5 feet at low tide, but worth it. These new foating docks are with water and electric, $20 a nite. We're staying here tonite for sure.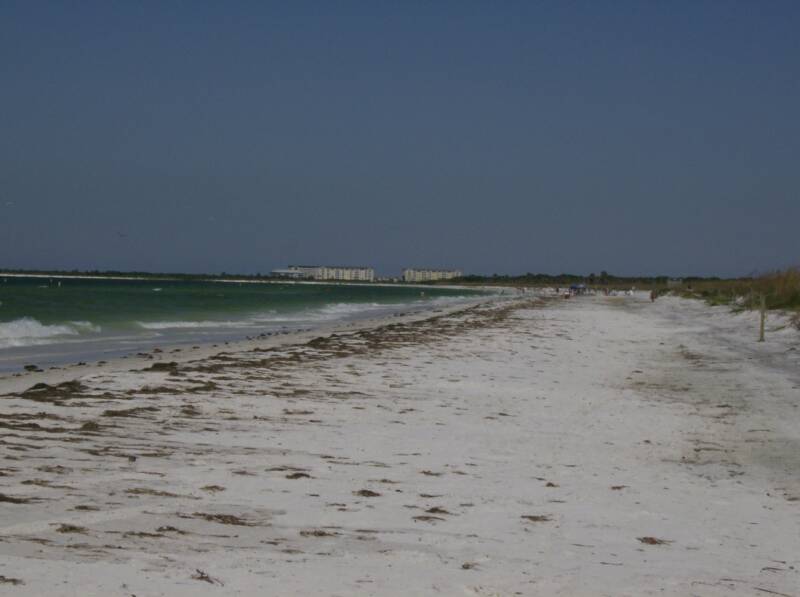 Nice shelling beaches here, and clean , clearish green water. ya gotta watch your step though.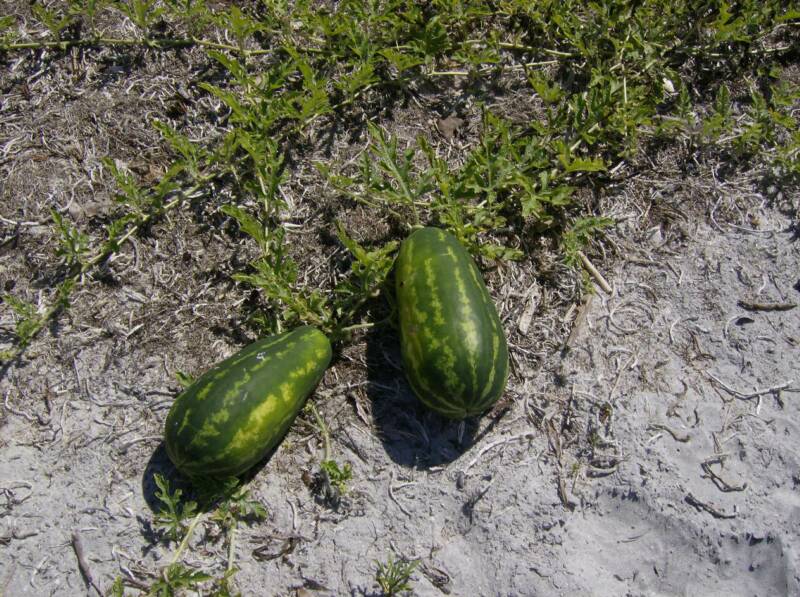 Someone had watermelon here and spit the seeds on the beach. Amazing how they would grow in this salty sandy environment. Tommorow we are planning an early attack on the shelling before the other tourists get here.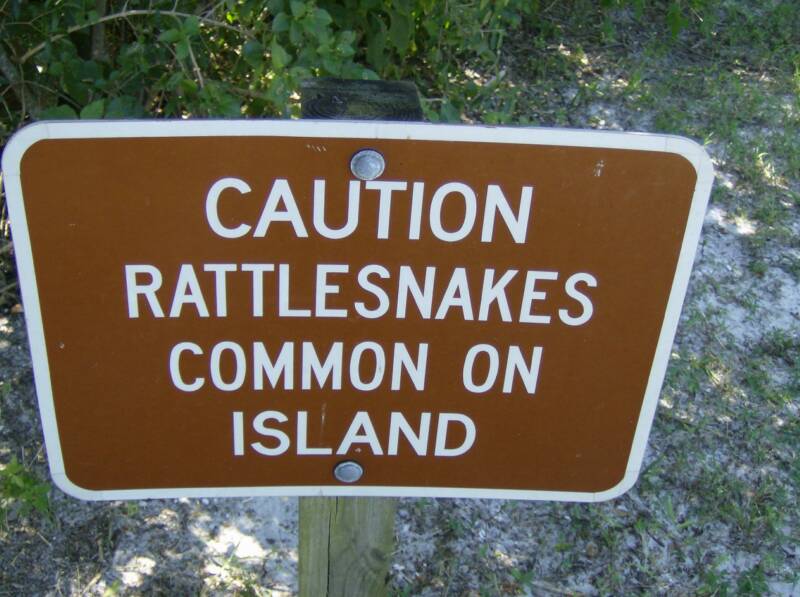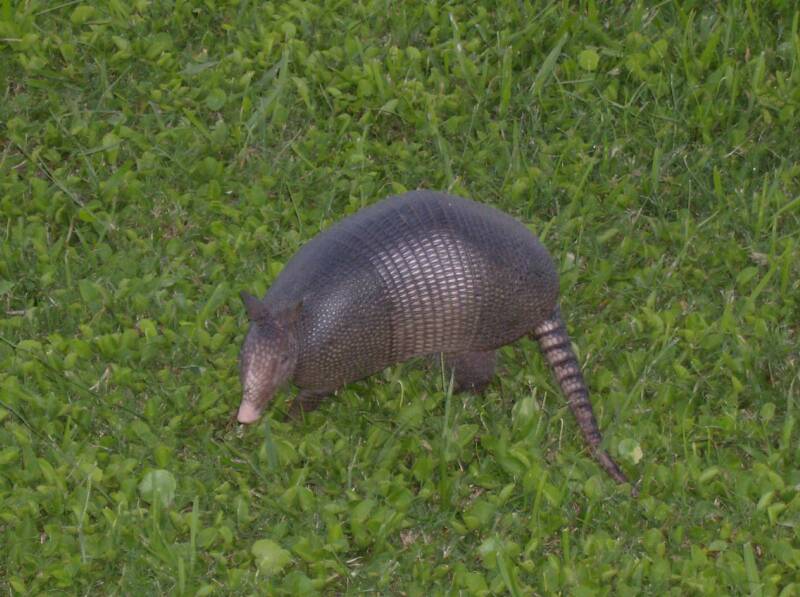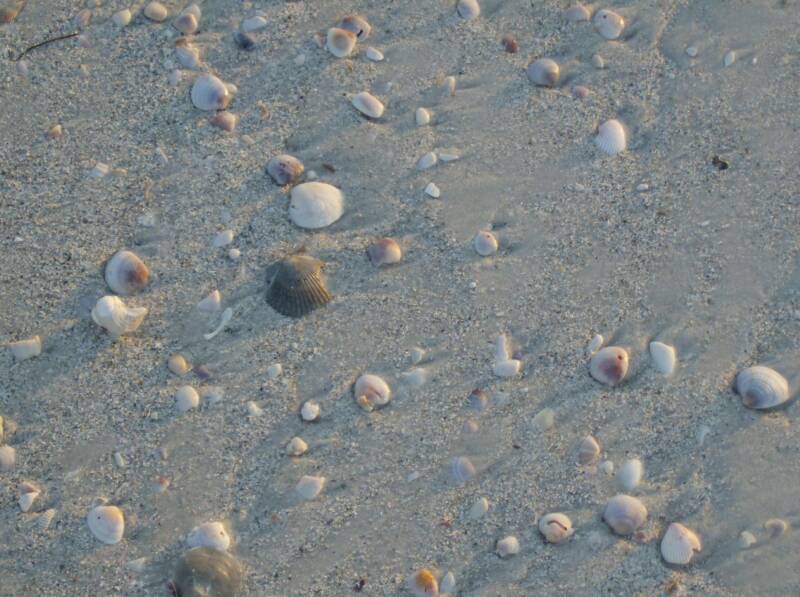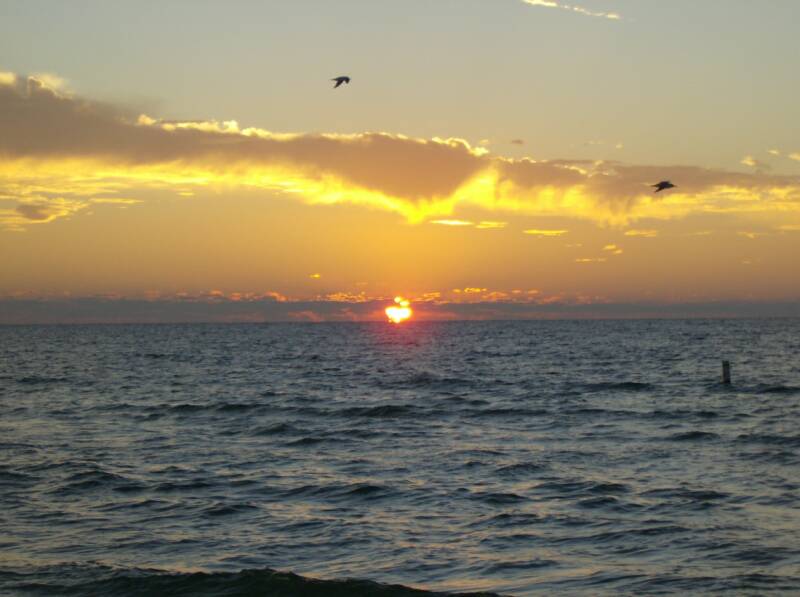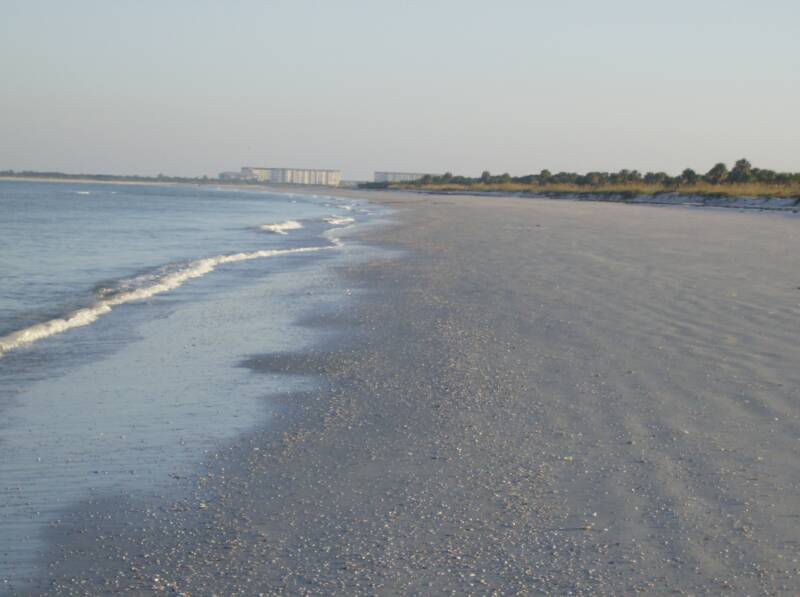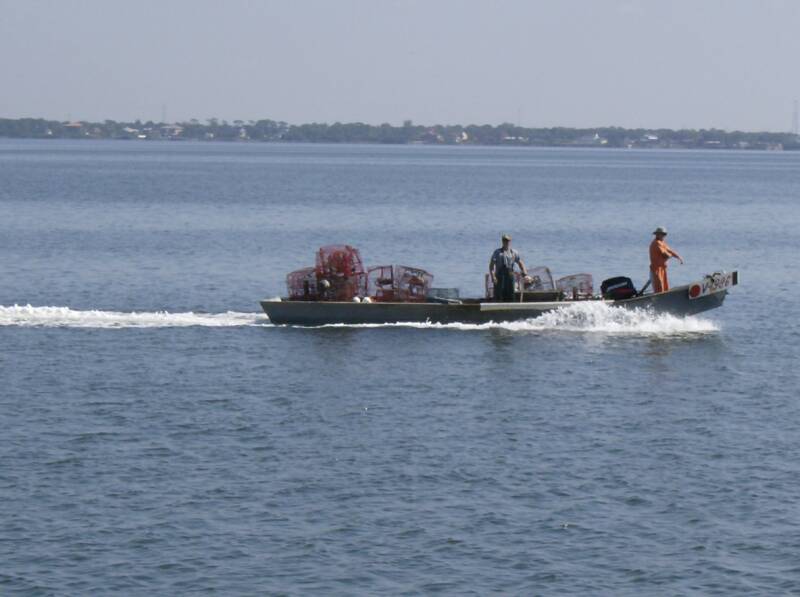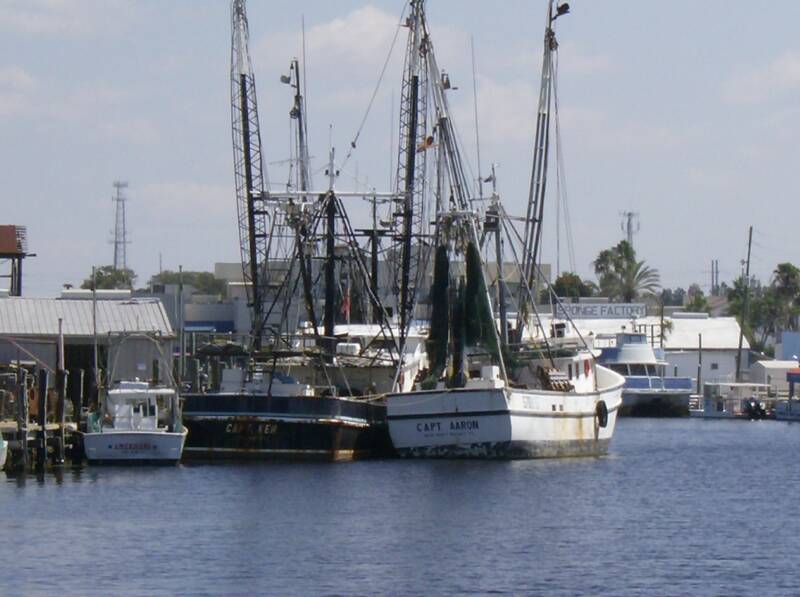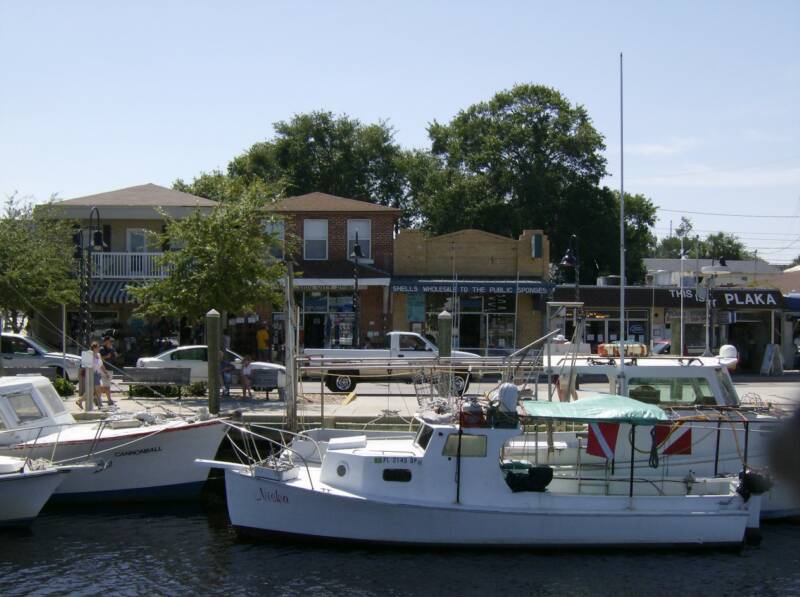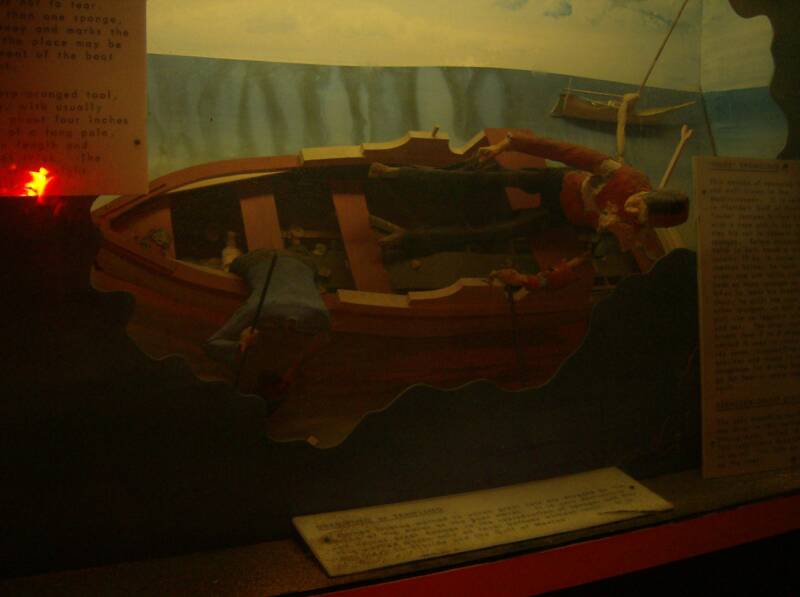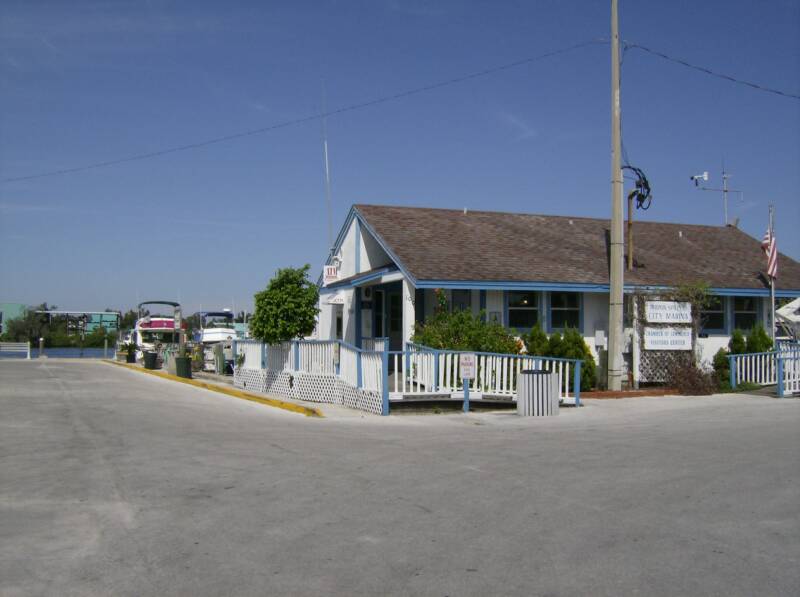 The day ended with a nice sunset walk on an empty beach.

10/10/06

Up to a cold early morning shell hunt on a totally empty beach, but the shells were all small

After waiting for an  incoming tide, we departed for an easy 8 mile run to

Tarpon Springs

We docked at the city marina/chamber of commerce, and walked the strip of stores and tourist traps.

We went to the "free" sponge museum. It was probably built in 1950, and they haven't changed a thing since then. Nor had they maintained a thing.

Note the headless fisherman in the falling apart boat for display.

10/13/06

Road Trip!

Three days ago we rented an Enterprice economy car and did a road trip to see friends and do some exploring.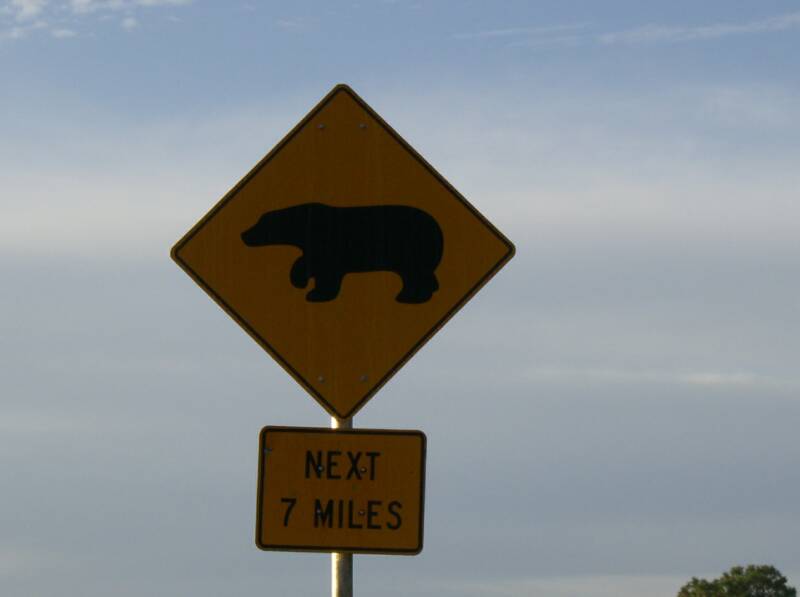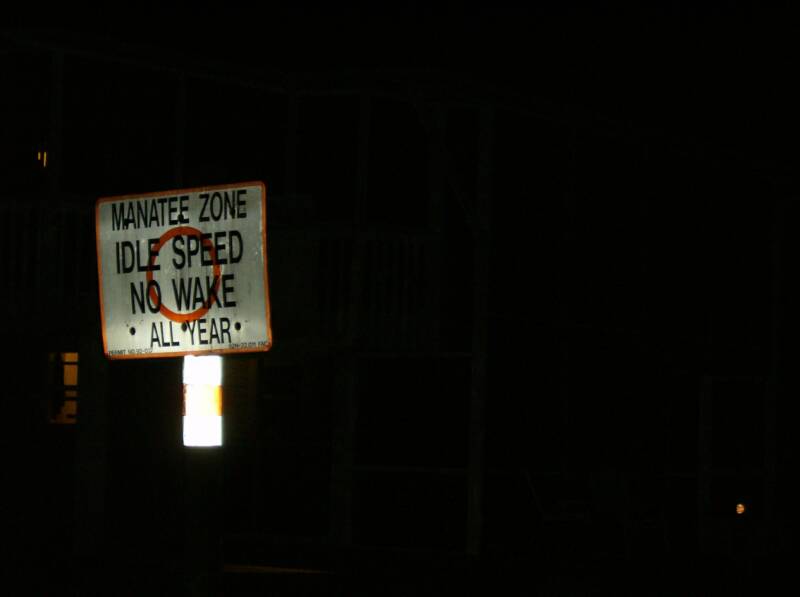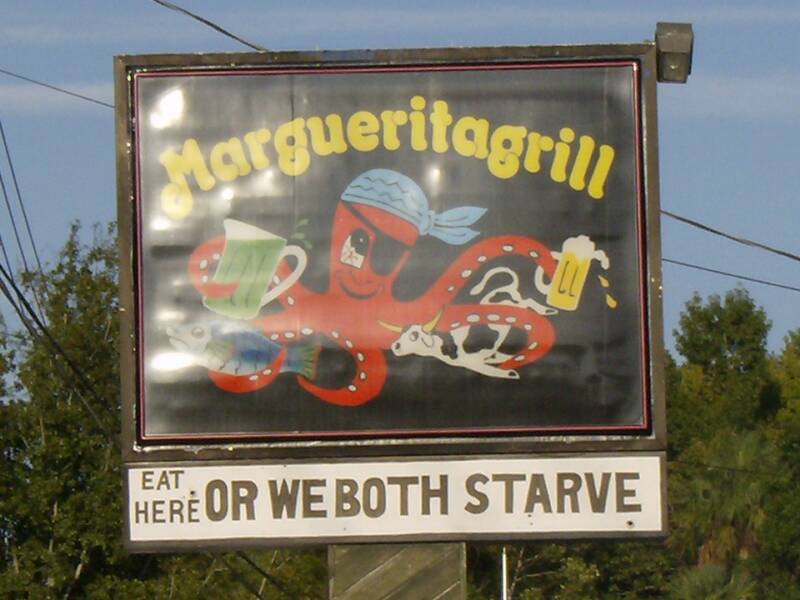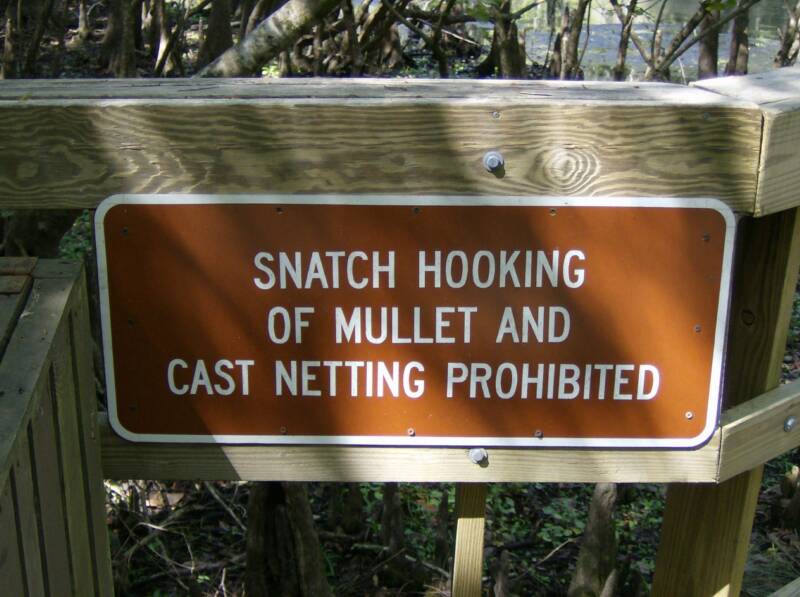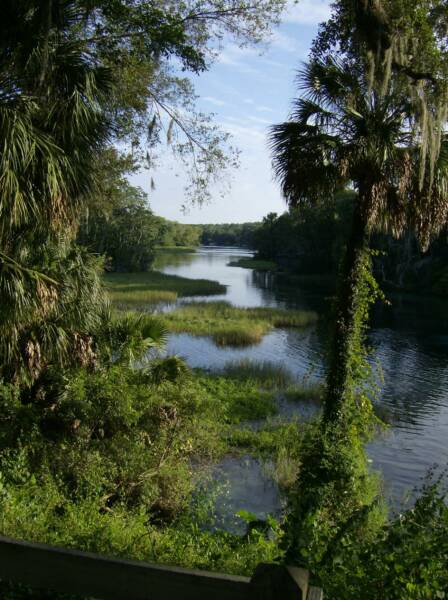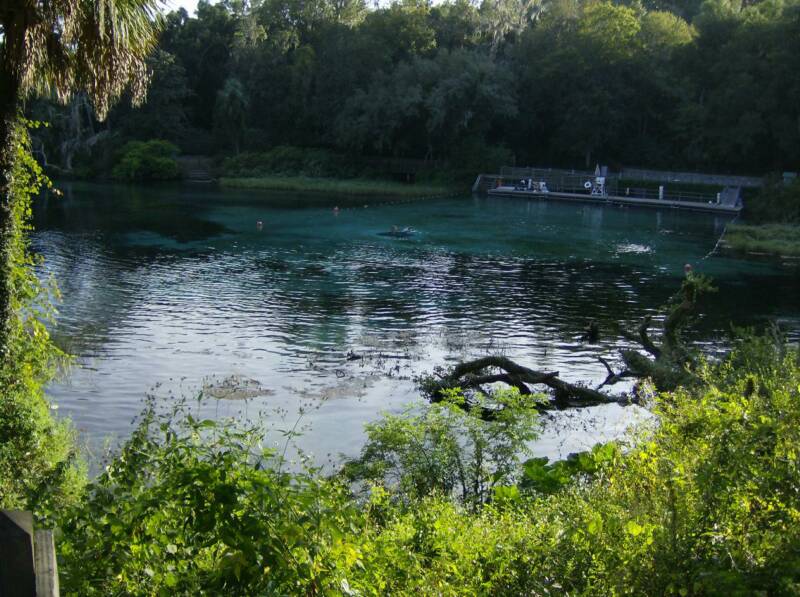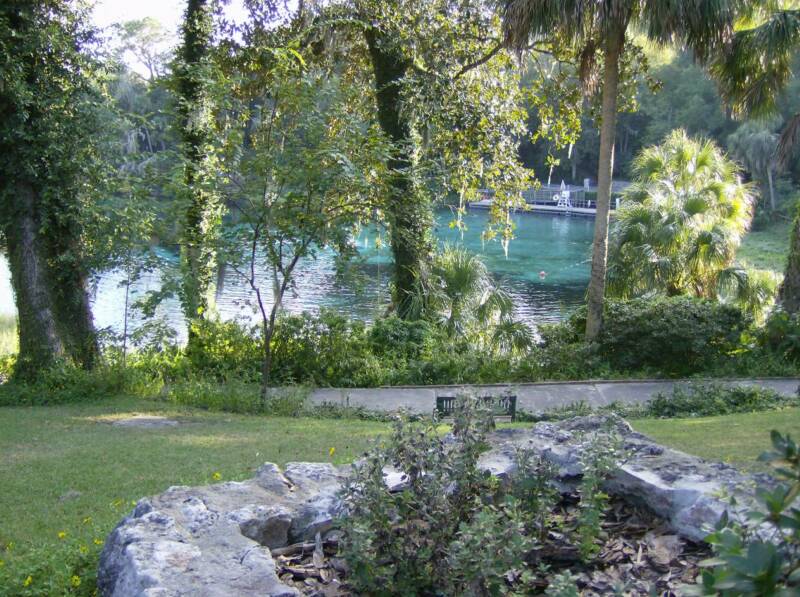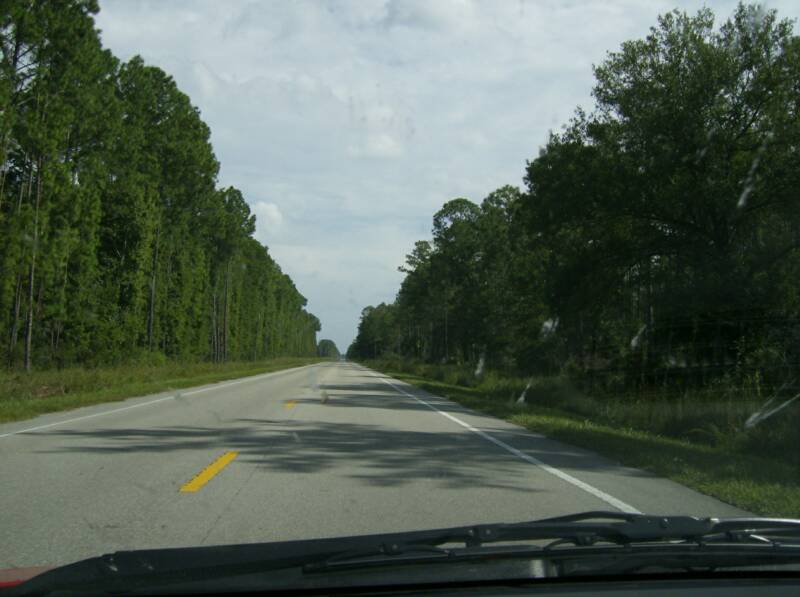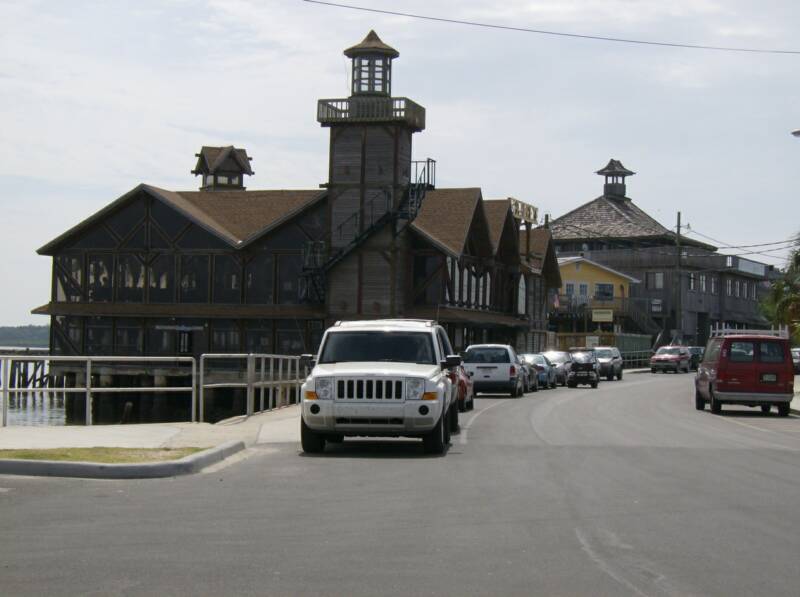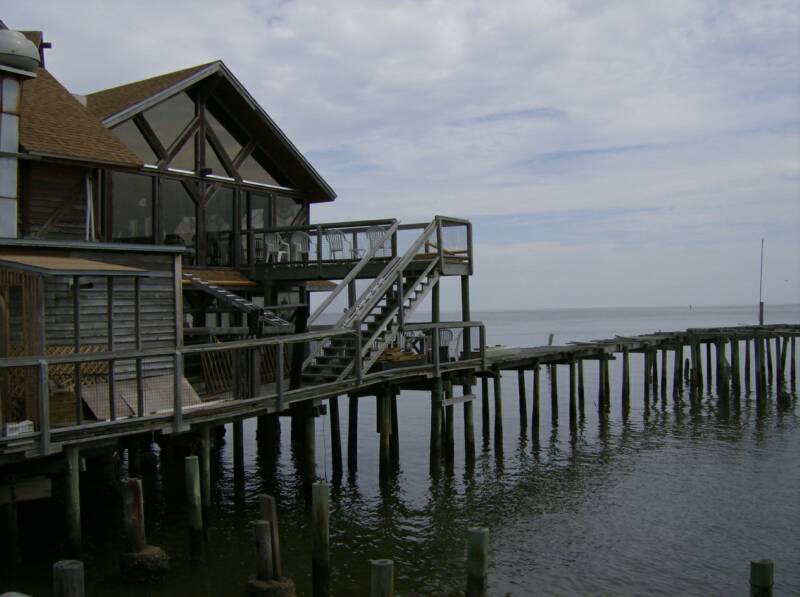 There's lots and lots of Nutn beween Tarpon Springs and Cedar Key. LOTS!

Had lunch at the SeaBreeze. At the "downtown' strip, all the buildings are built over the water, with a great view.

The sign on the left speaks for itself. 

And in the wierd sign department.....

We also visited Manatee springs on the Suwanee

On the last evening , we went out with Capt. Jim Bourbon, on his boat on the Homosassis River. We visited these two fine on the waterfront establisments.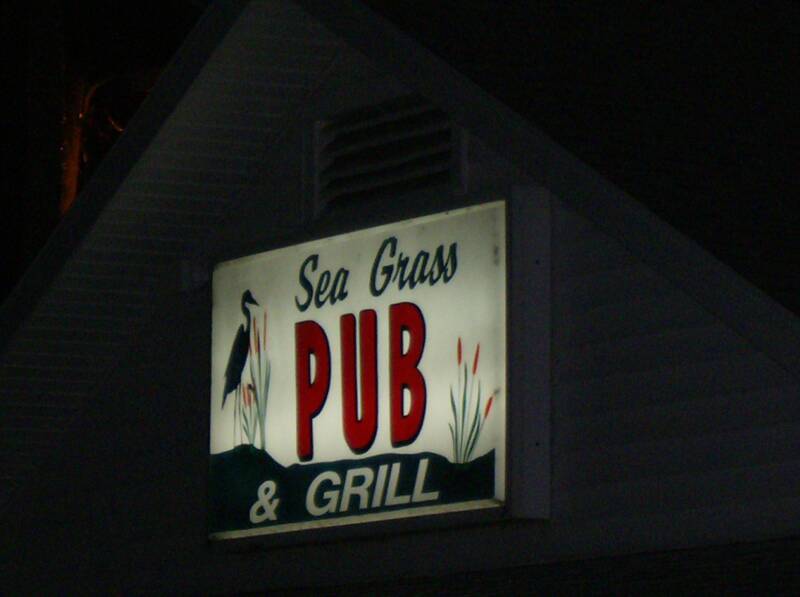 This is the first time I have ever seen an all year manatee zone, but then it is the Homosassis river, where you swim with the manatee.

10/15/06

Yesterday was an easy 8 mile day, we went to Clearwater Municipal Marina, where the fuel is cheap ($2.20) and dockage is $1.75.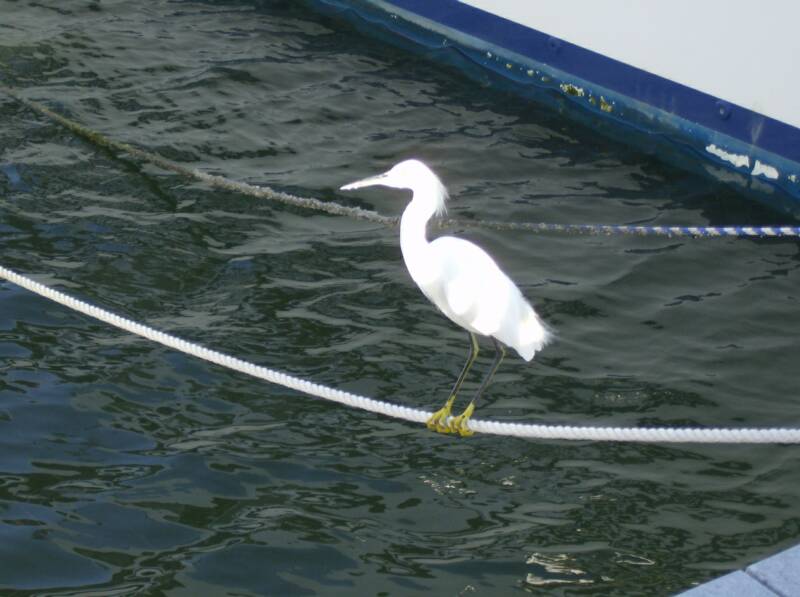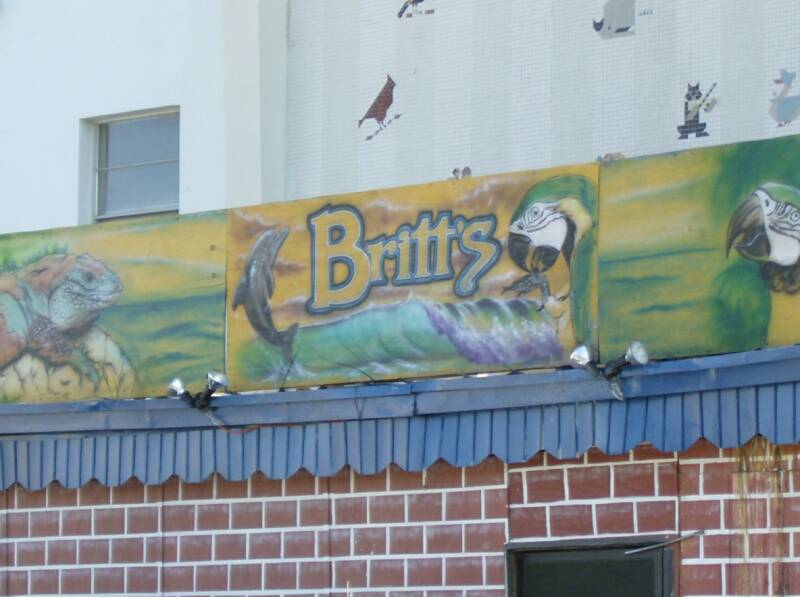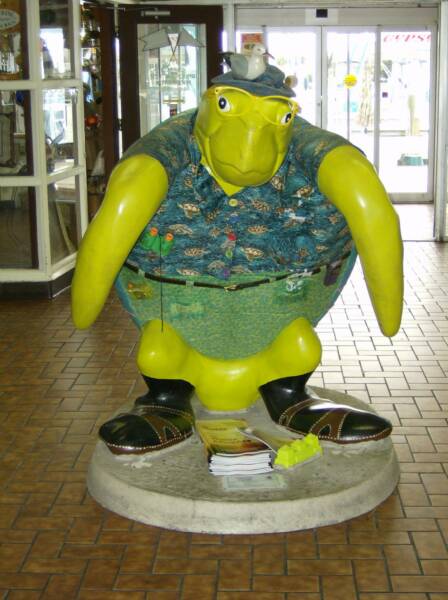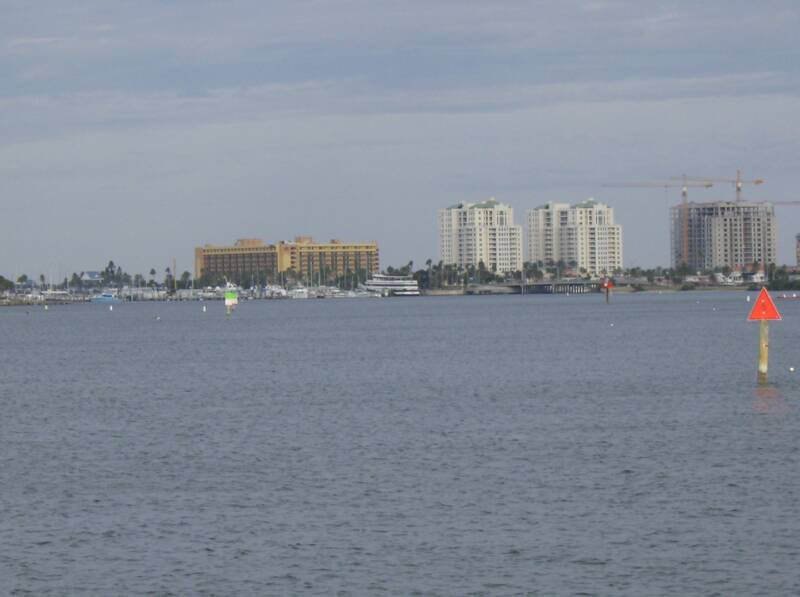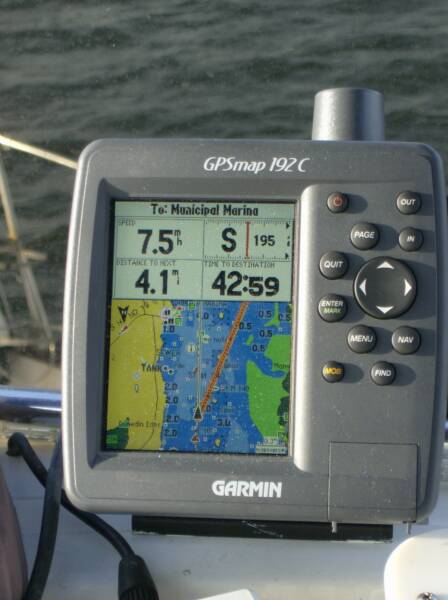 Oh, look, new condo's behind the marina, Just what Florida needs!

Pier 60 on the beach is the social center

In honor of my Grandaughter Brittney, we did happy hourz here, and @ $1.75 a pop, it was cheap.

This is the city's tacky touist information turtle.

Rainbow Springs was magnificent !

It's official, we checked it twice.

The Lady is getting 3.45 Miles Per Gallon

A new record!

That's crusing at 1800 rpm

at 7.4 miles per hour.

Really good actually

Gulf Coast of Florida

Fall 2006

Page 2

Thousands of white pelicans came streaming into a small rookery island,  just off the ICW

10/16/06

Great sunrise this am.....About 10 am "Fred" a friend from the Capt. Ron Party, came by and we headed over to his house, about one mile south to stay at his dock.  Let 's see, in 3 days, we have traveled a total of 15 miles.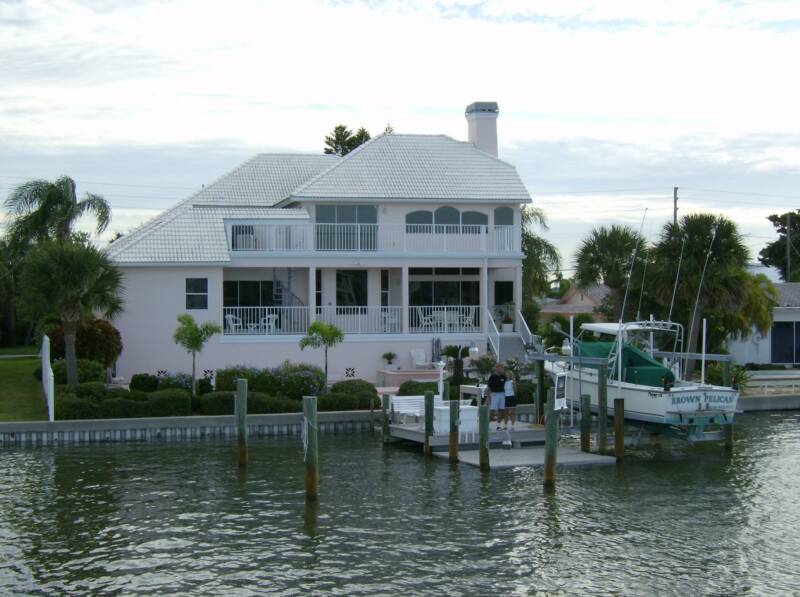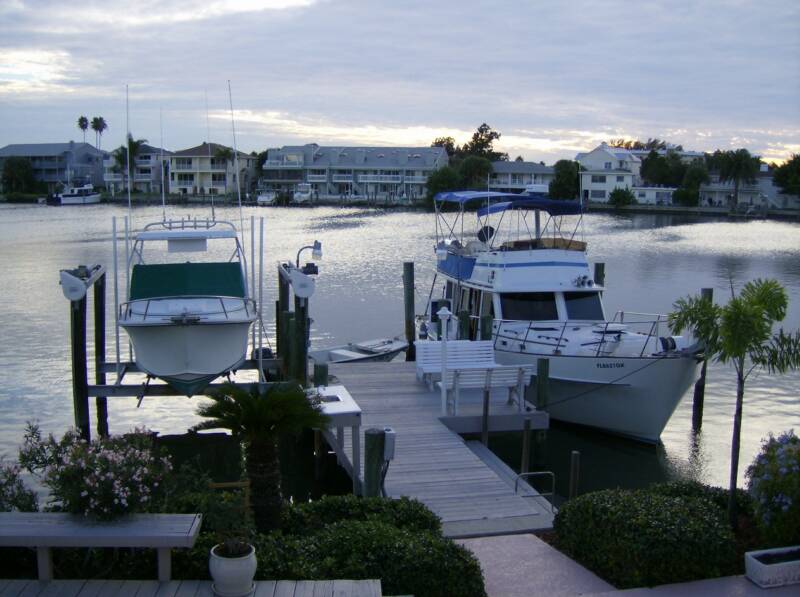 A free dock with electric, Water and a Meal! They fed us a great homemade spaghetti dinner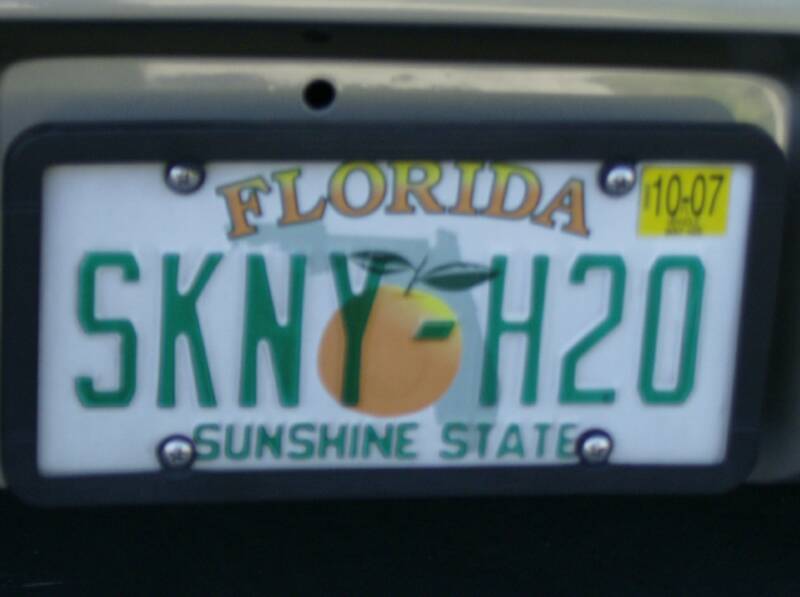 Fred is into Shallow water fishing,,

That's Fred and Carrol on the dock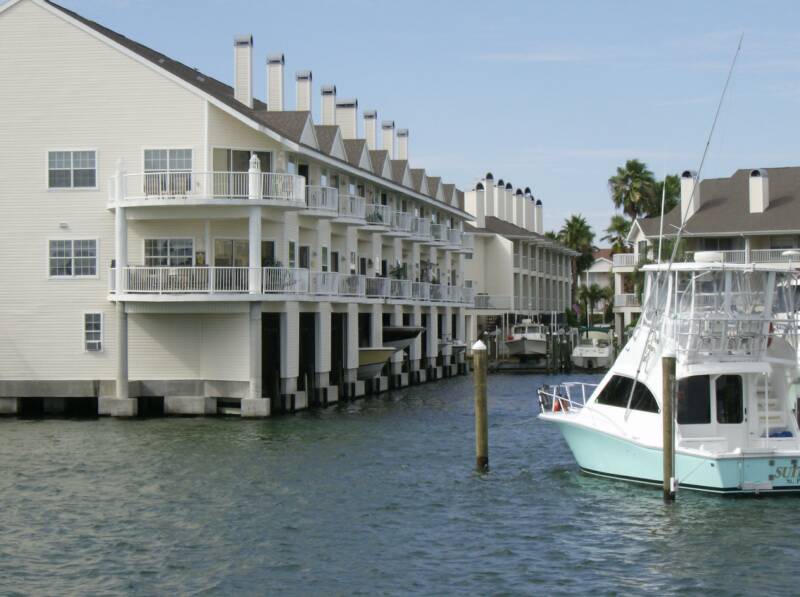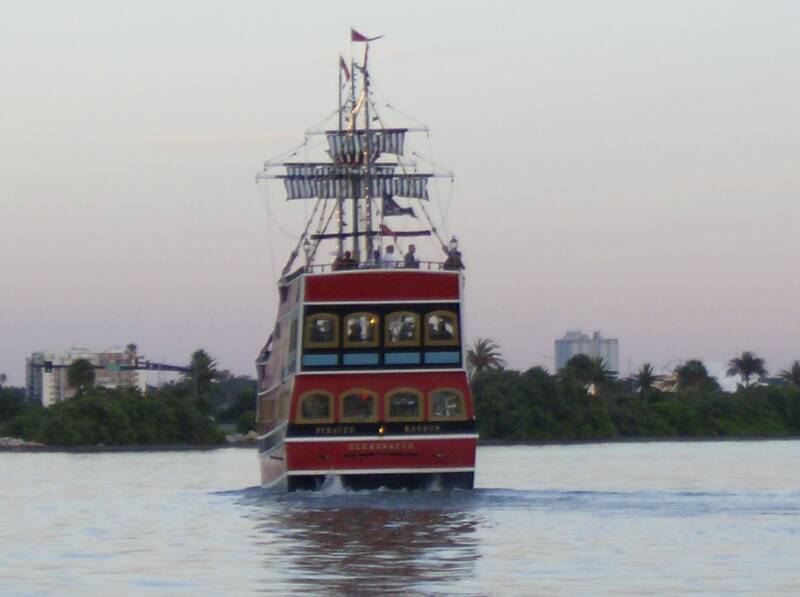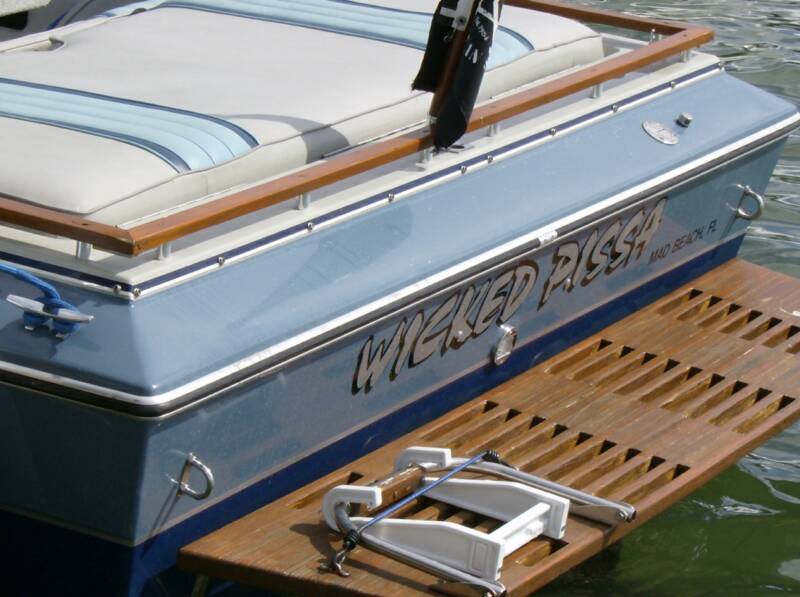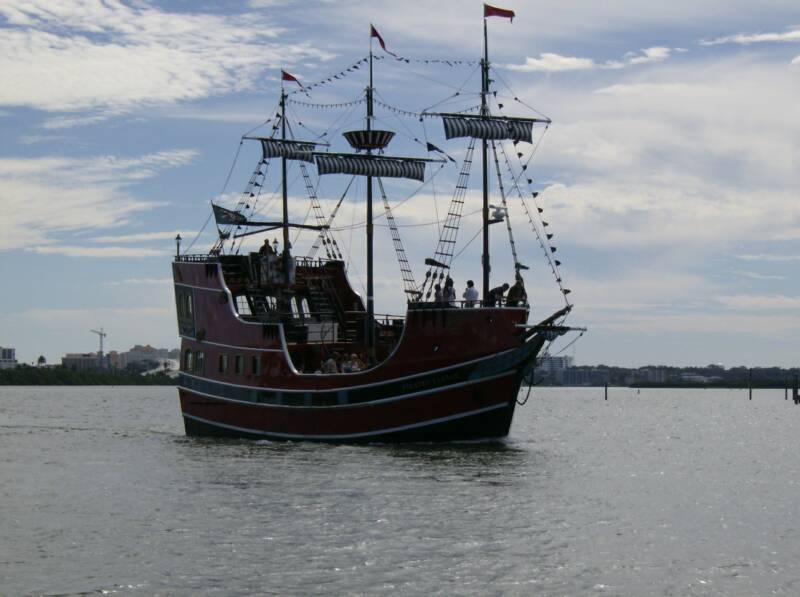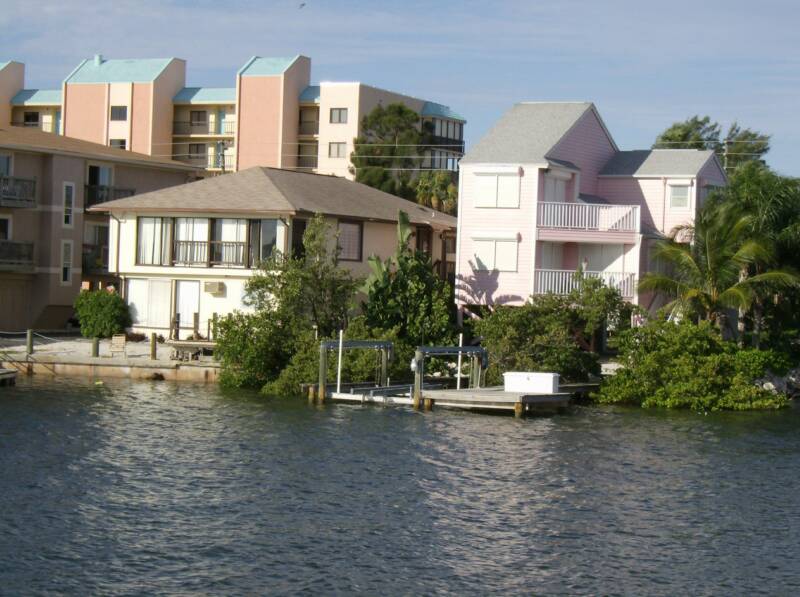 One of Clearwater's many tour boats

10/16/06

We left about 8 am this am, and went south thru the Narrows, the place where my camera did not work on the way up.

Loved the narrows, older Florida home right up to the water. Can't build em like that any more. Note the boat garages under the condos.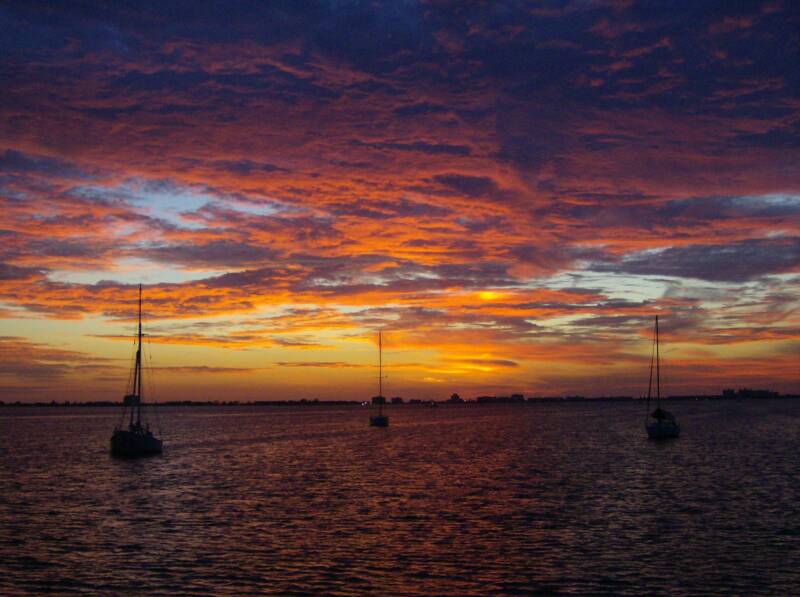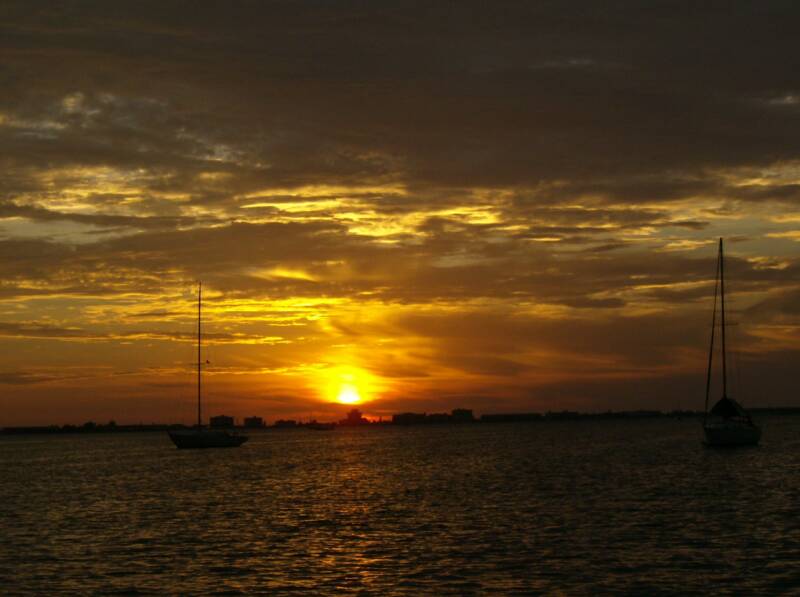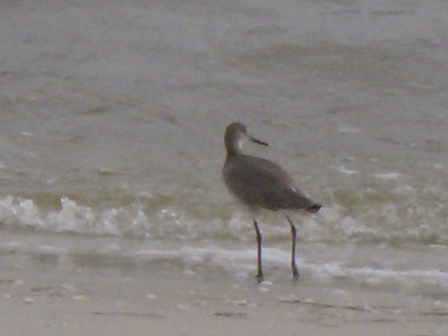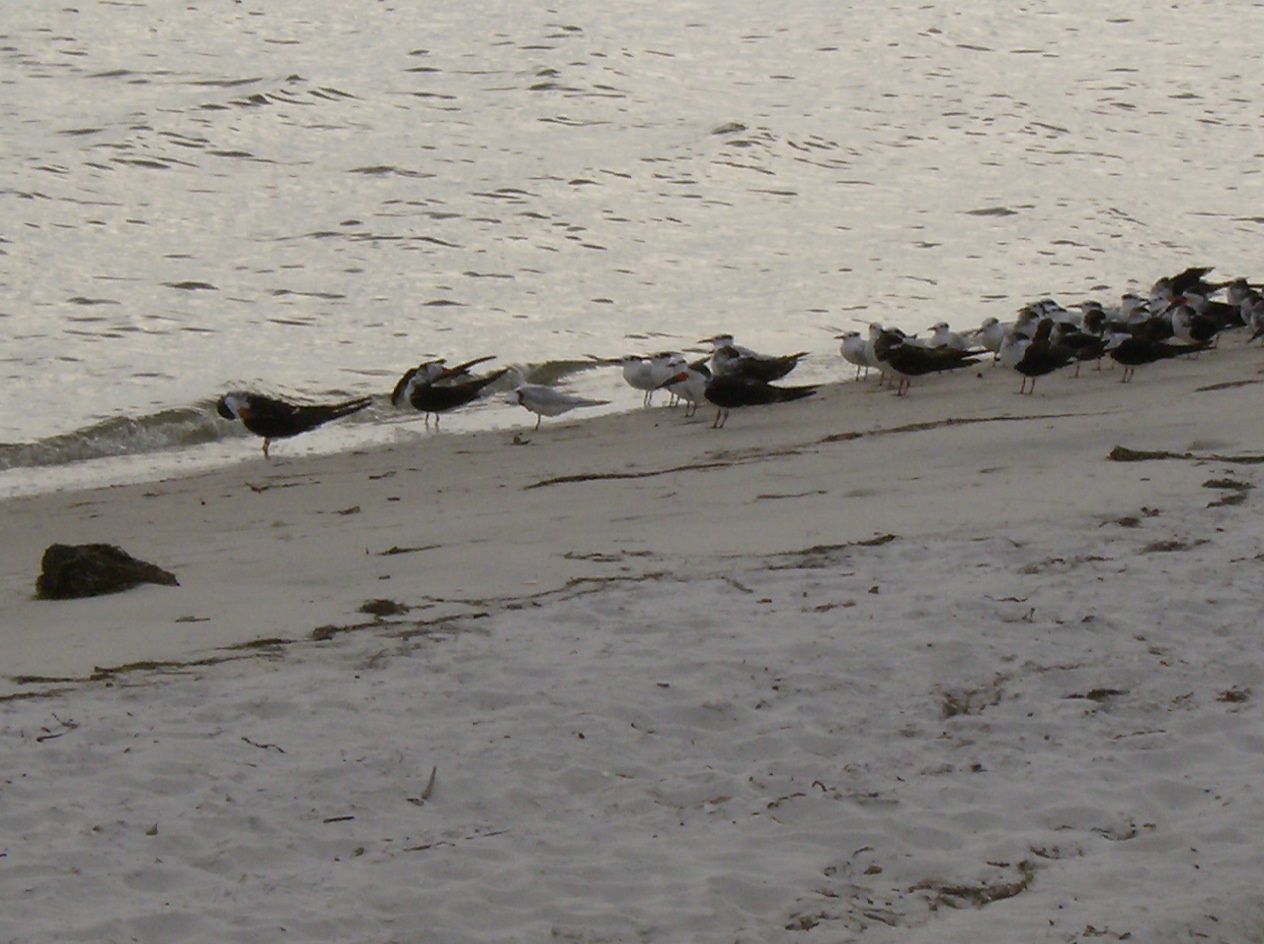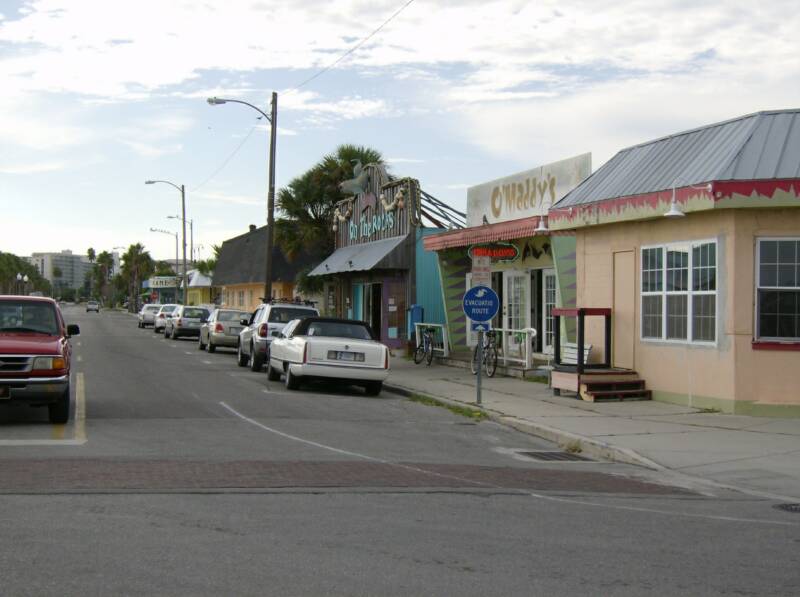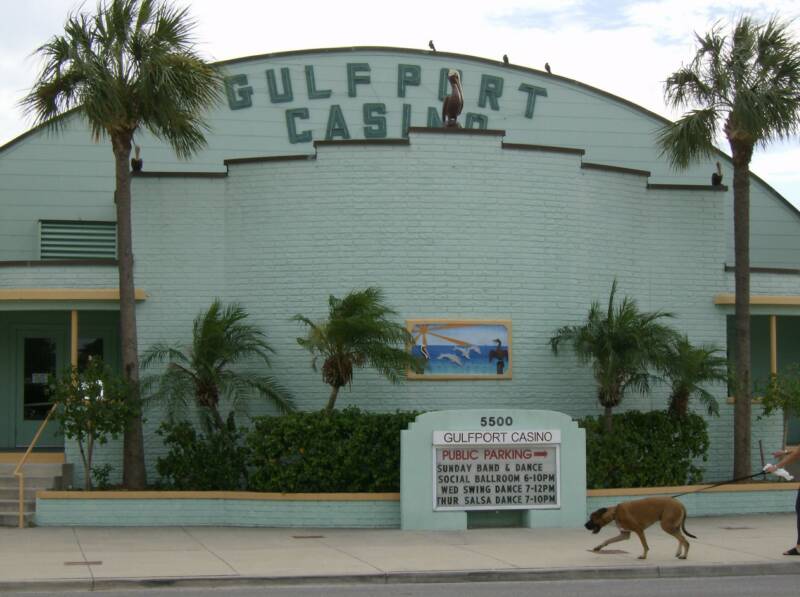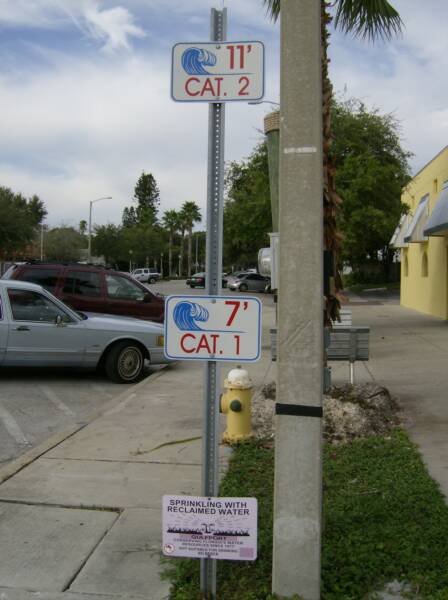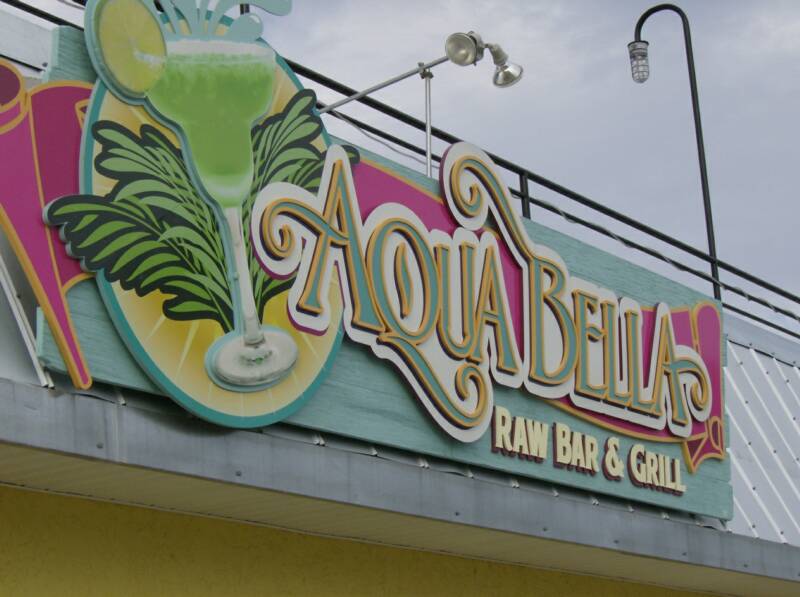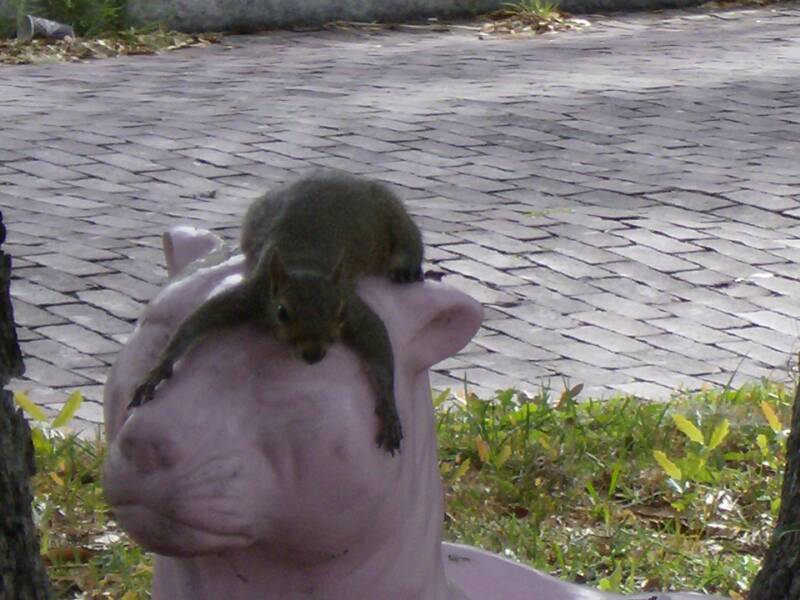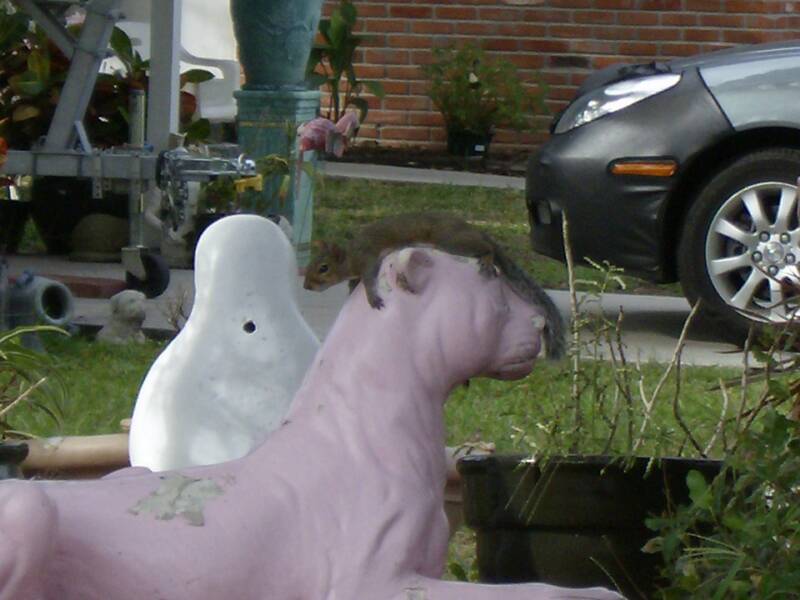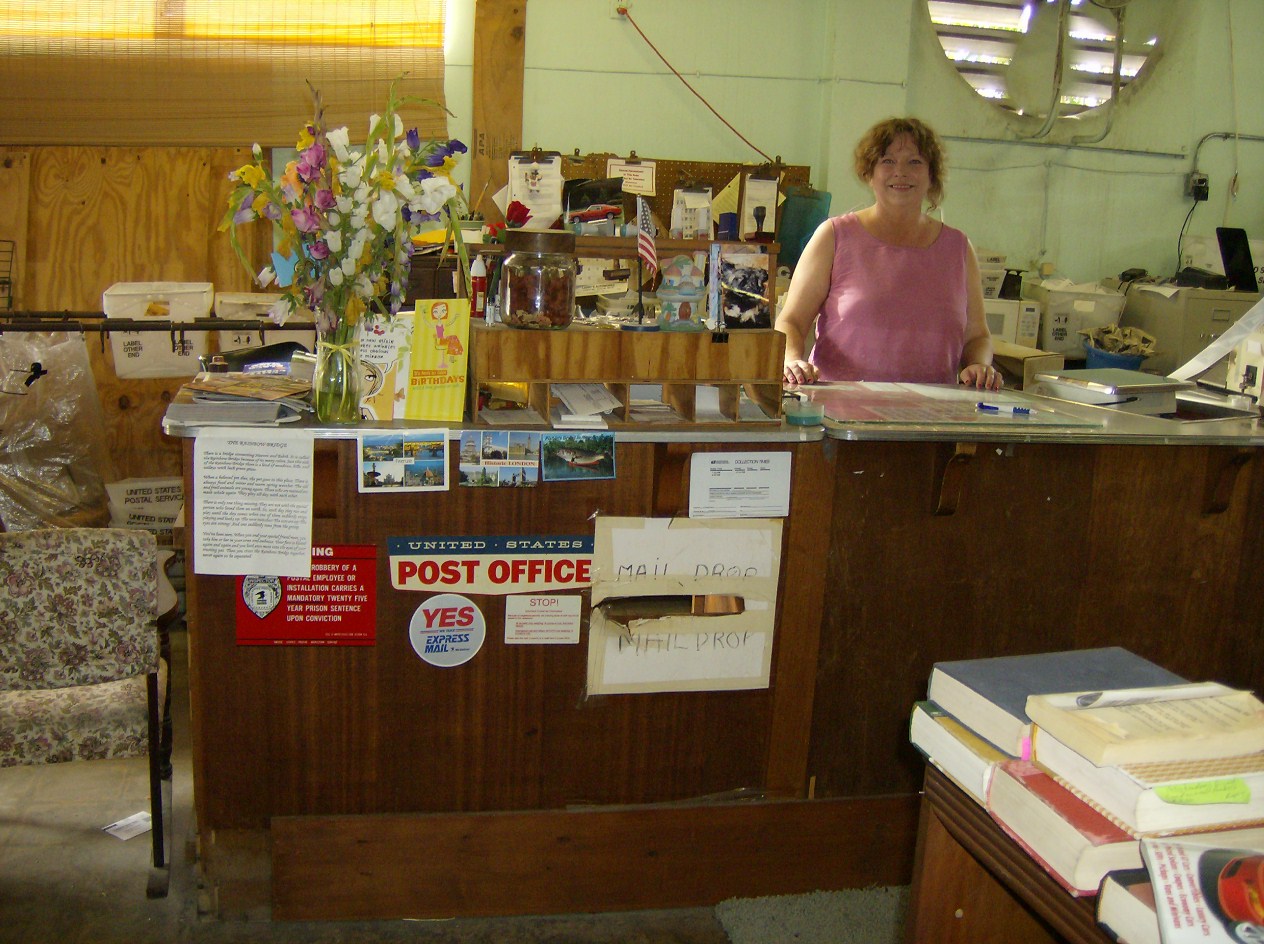 Because of the wind blowing 15 gusting to 23, we went in the lee shores of the anchorage off Gulfport.

What a fabulous place. It's a bit off the beaten path but it's a quaint little town full of Bars, stores, small restaurants, and good shopping. Don't miss it if you get a chance.

This is the community building. There is free dockage for boats and dingies. No overnites.

It's really an "Old Florida" kind of place. Loved it!

As we stroll the store lined brick streets, this squirrel was laying, as you see, on the statue. As we pass by him, he turned to watch us, but never got up.

Is this a baby limpkin? If you know email me.

Hate to think what a Catagory 5 would do here.

We tried happy hour at this bar, but the drinks were so bad we could not finish them. Hard to screw up a Run and Coke.

There were skimmers on the beach

The post office was in the back of a Bazaar store. Wierd.

The day ended in one of the best sunsets I have seen.

It got better and better.

10/17/06

Got an early am departure, followed by a coast guard buzz from a helo, and a boat.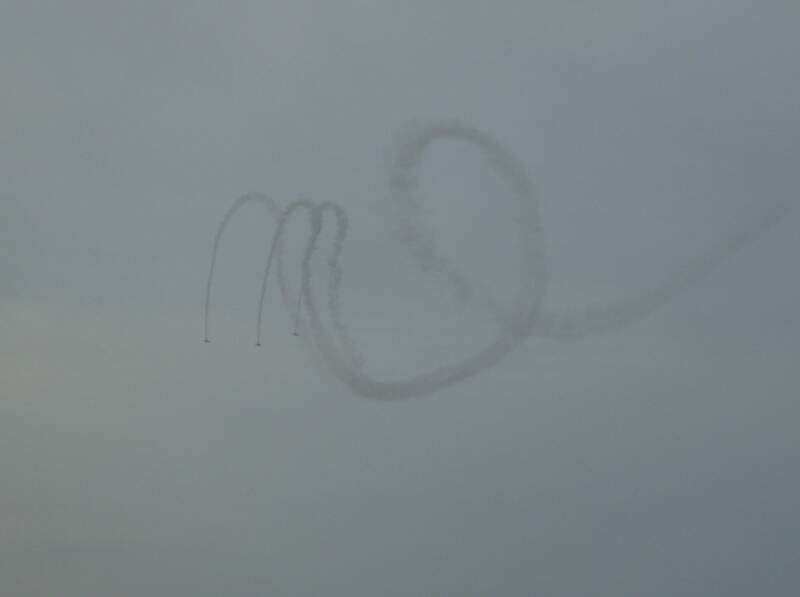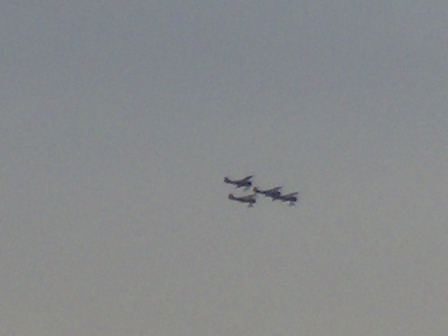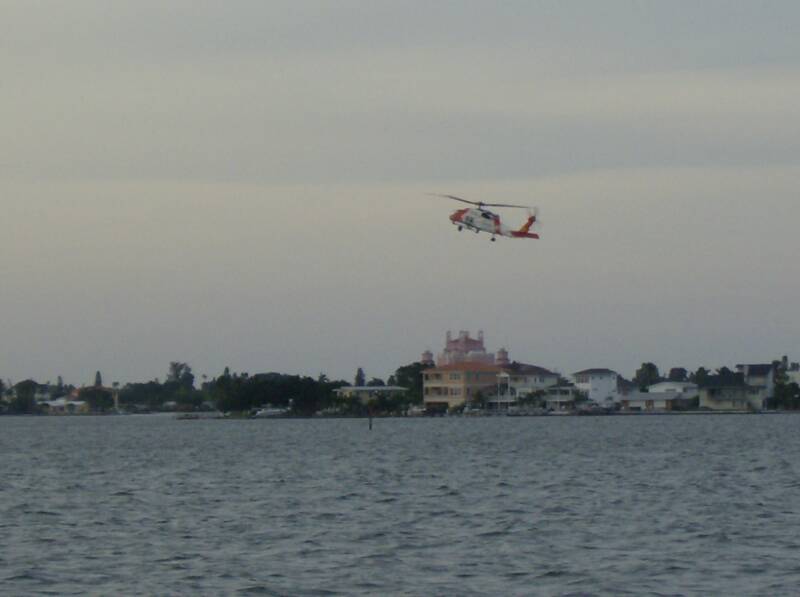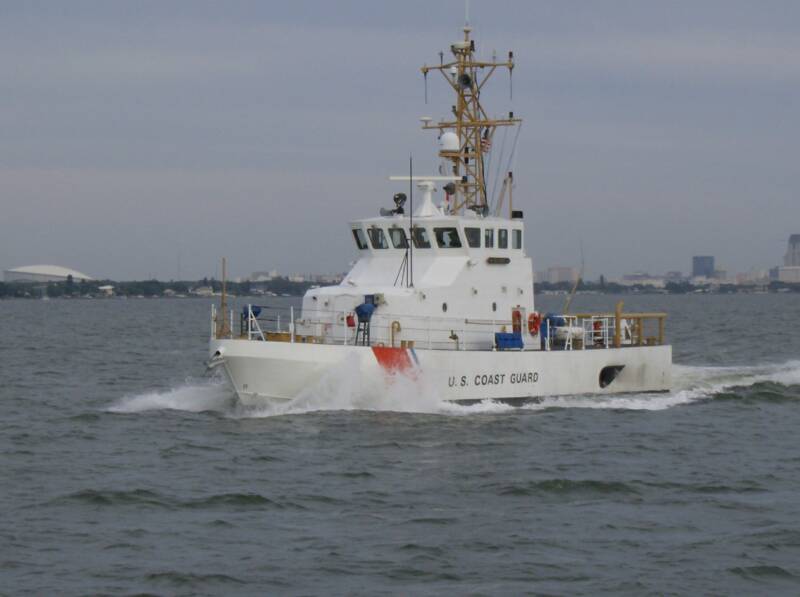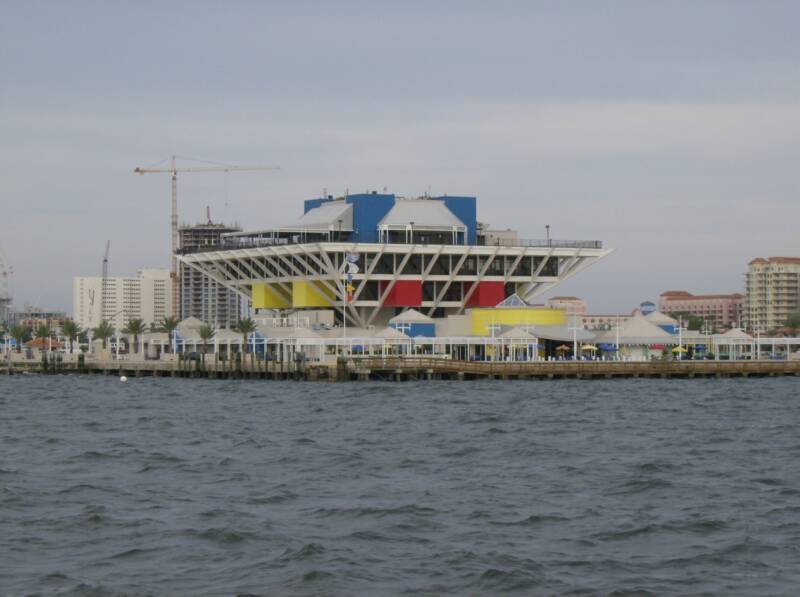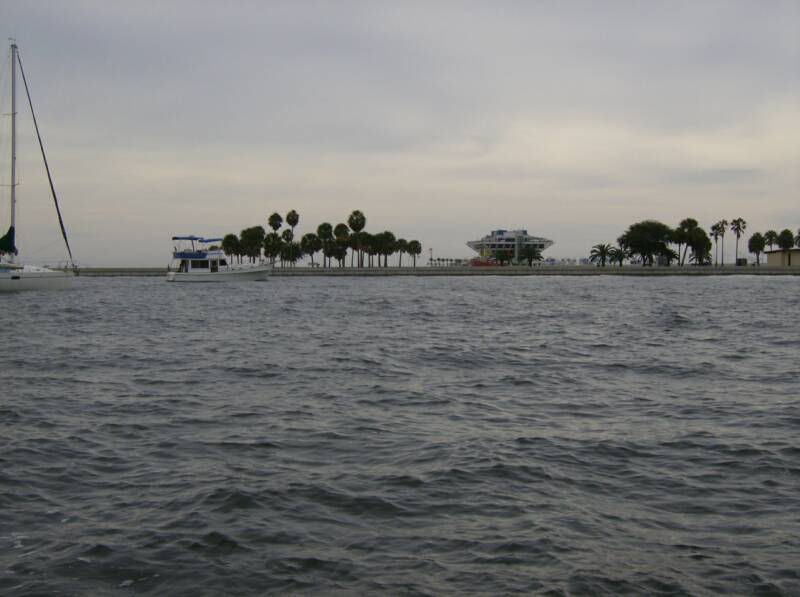 These four steerman bi wing aircraft were practicing air show stunts over the ocean.

We went a bit outa the way to St. Petersburg Pier.

The anchorage North of the pier was very rough, the holding seemed ok.