Some friend invited us to meet them in Fresh Creek,Adros, Bahamas, for some R and R. Couldn't think of a reason not to go so we are.

Crossing the stream (the Gulf Stream) and cruising the Bahamas is an excellent adventure, but has to be taken very serious!

So I spent alot of time in the holy place (the bilge) changing filters, checking and rechecking. I love having a single engine boat, however, there are times....

Everything looked good. levels good. No leakage. New filters.

Stocked the boat with 10 days of food and libation. What supplies that are available in the Bahamas, are VERY expensive, so , in keeping with the "get away from it all and bringing as much of it with you as you can", we bring as much with us as we can for our 10 day getaway.

June Bahamas Trip

6/8/2006

This is how you put 6 cubic ft of food in a 5 cubic ft. freezer.

Called all the Marinas in Bimini, seems there is a fishing tournement ging on, and no dockage available, so we will have to anchor out.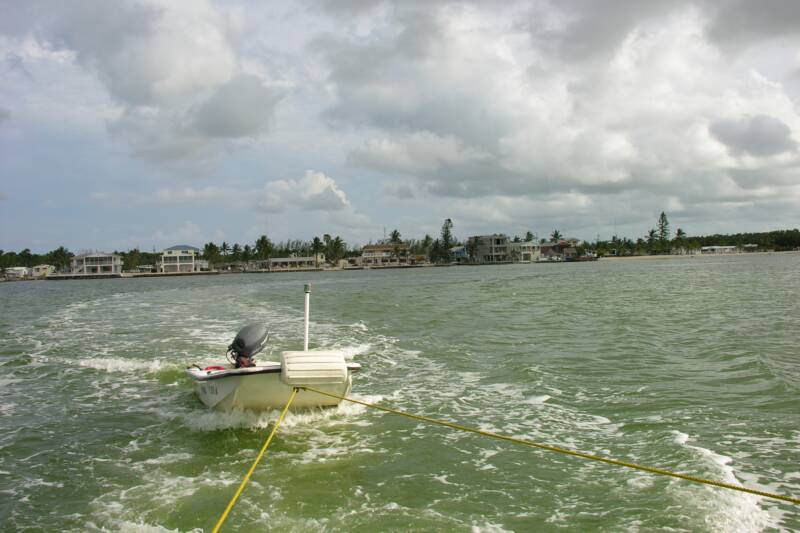 Departing Key Largo, 6PM, northbound for Pumpkin Key for the nite.

You can see the green water in Tarpon Basin, used to be clear till all the hurricanes last summer.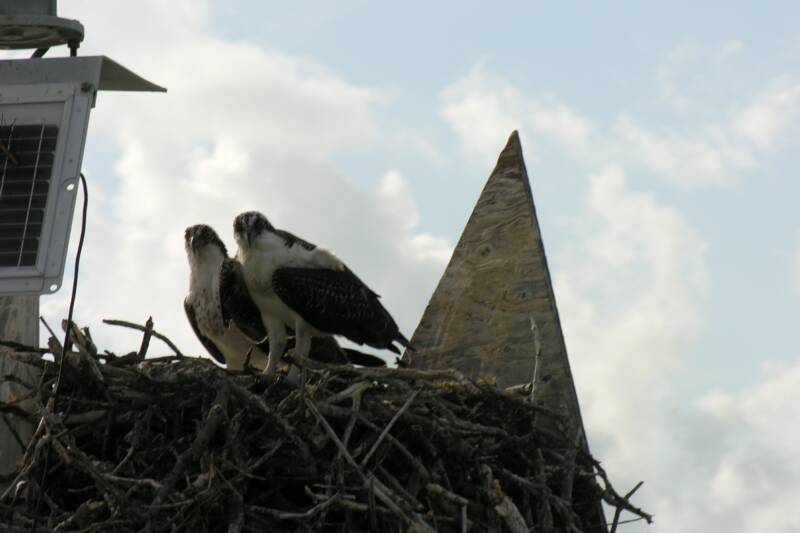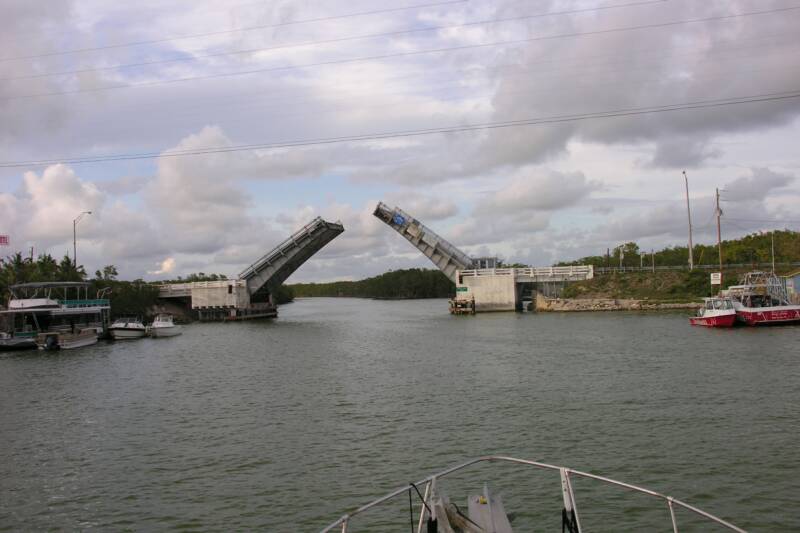 The Jewfish Bridge opens and we are Outa here!

The Baby osprey supervise our departure.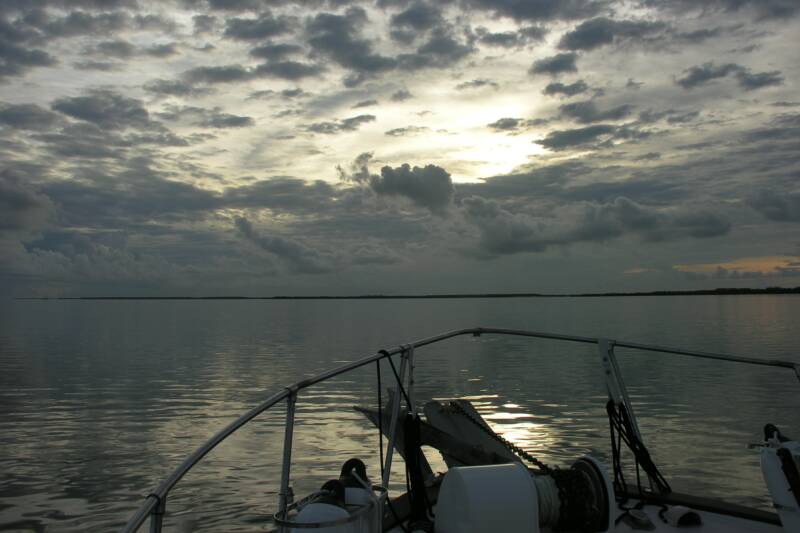 Pumpkin Key is on the right, where we will anchor for the nite, for our angelfish creek, Key Largo 7 am departure. We won't see smooth waters like this again for quite a while.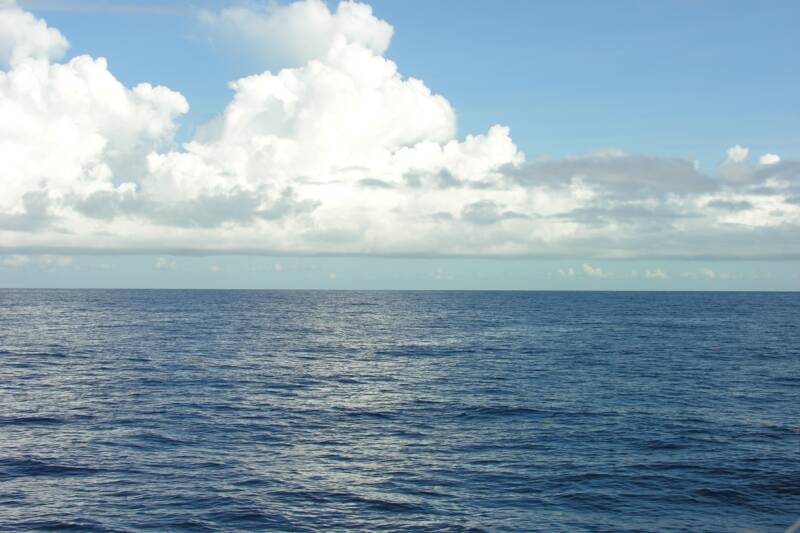 we got lucky , the next AM the seas were 2 to 3, south east winds,nice day. Good for a crossing of the Gulf Stream.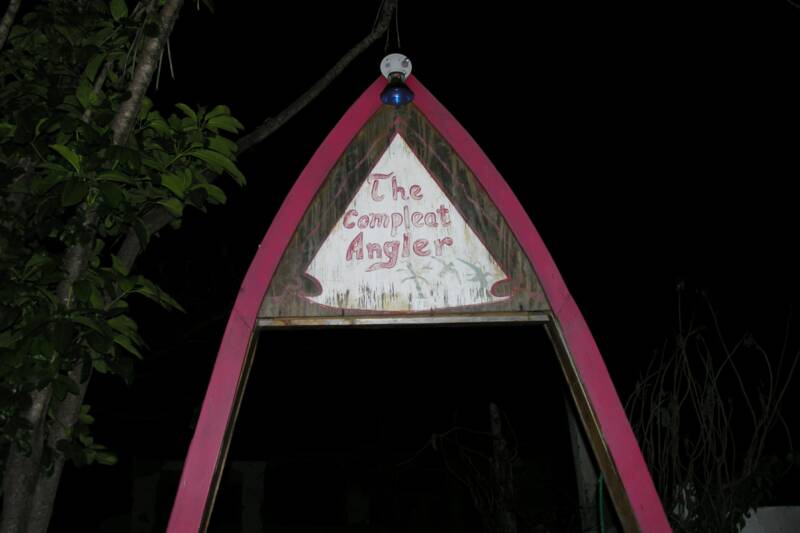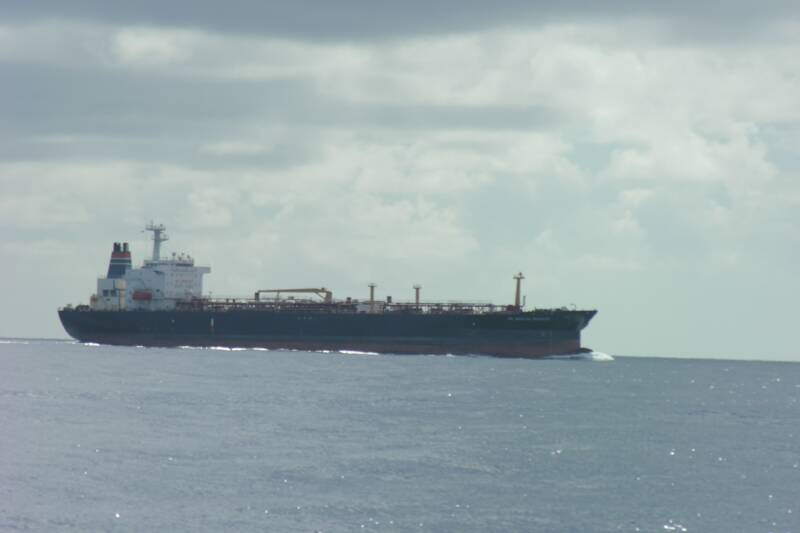 While crossing, in the shipping lanes,this is what concerns me, moving at 20 knots, unable to maneuver even if they see ya. Scarry.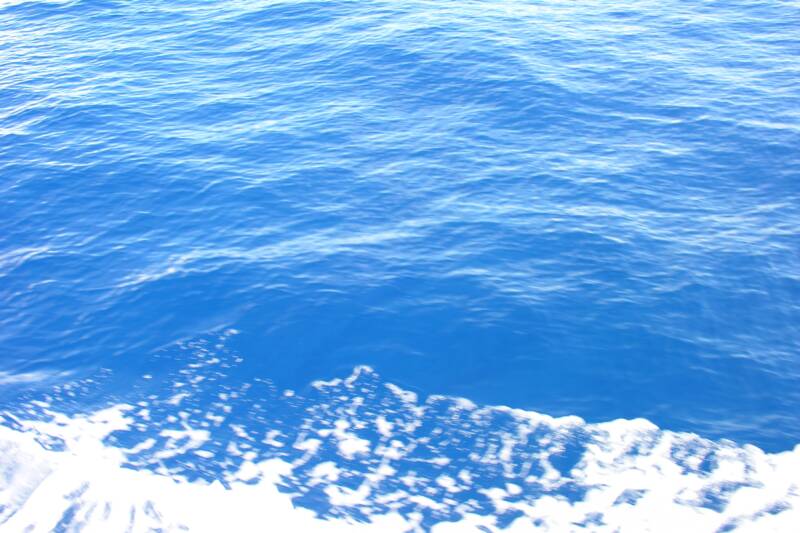 The camera can't capture it, but the color of the Gulf Stream water is blue like no where else on earth.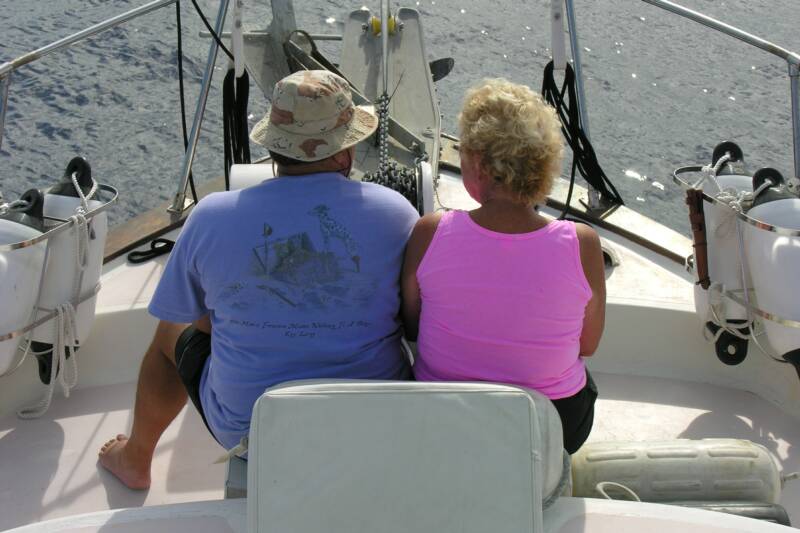 "George" the auto pilot is driving, this is where I like to hang during a smooth crossing.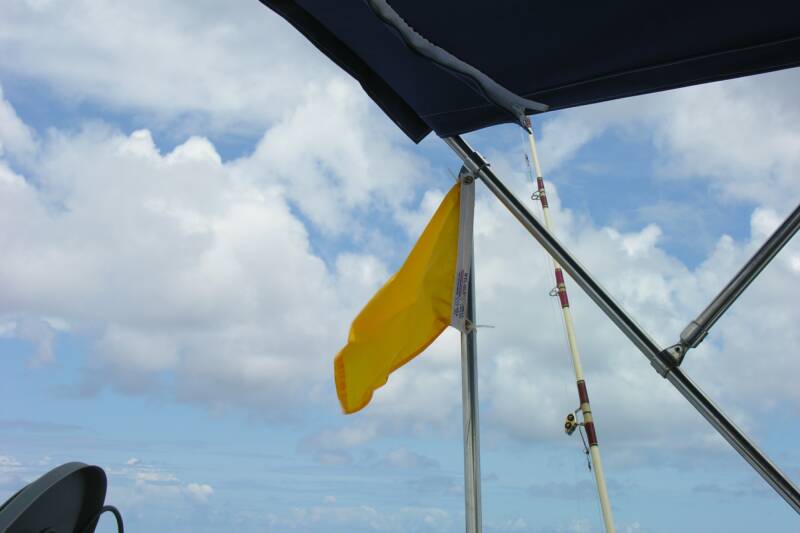 When entering the Bahamas waters, you must fly a quarantine flag until you clear customs. We put ours up about 20 miles out.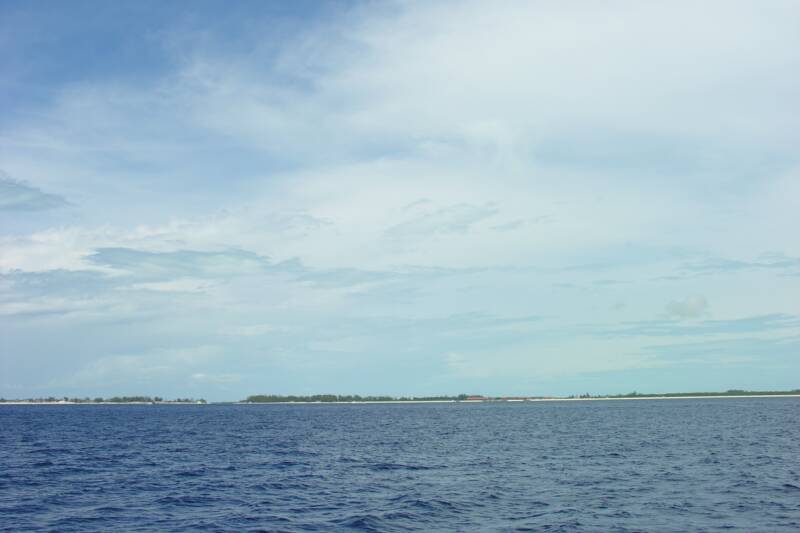 Land Ho! Bimini on the Horizon. We could actually see Bimini,  about 9 miles out, this was taken a lot closer.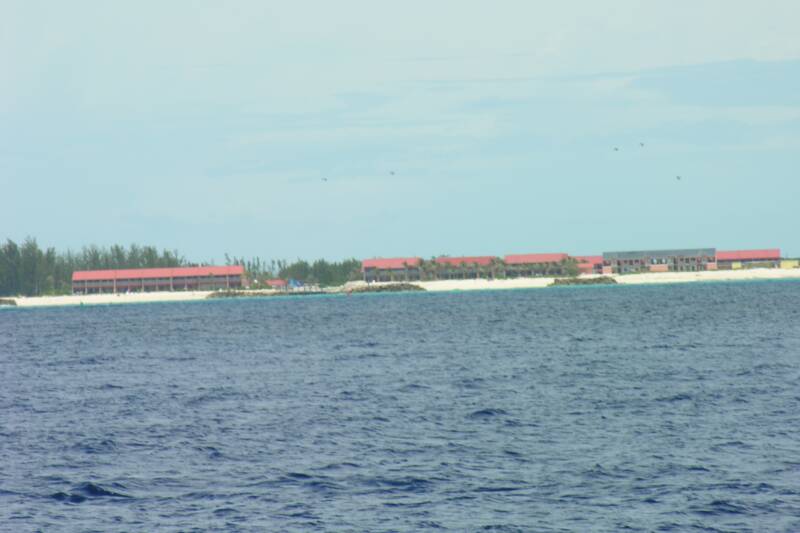 For you Boaters, this is the NEWLY MAKED entrance channel to Bimini. 

Takes you all the way in.The have installed lighted red and green buoys and red and green buoys on the way in. Finally!

Just head for the Gap between the red roofed new condo's.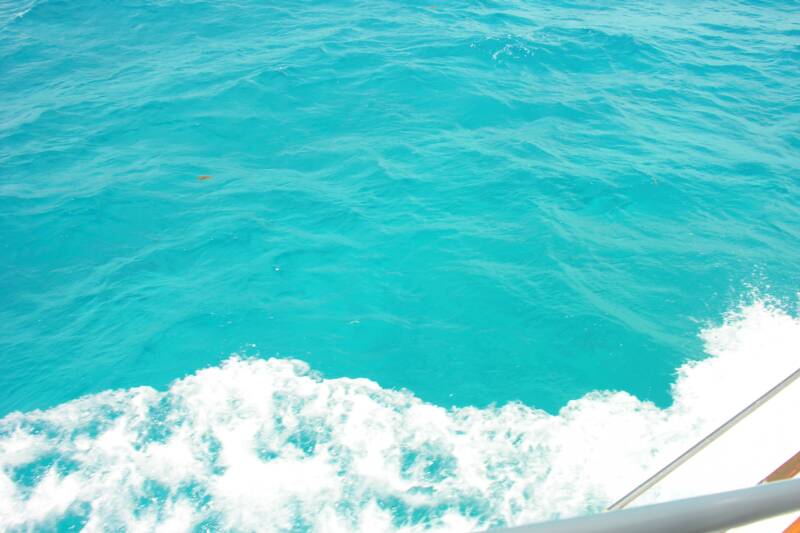 Ya Gotta love that Bimini Water, crystal clear. We were seeing the bottom 50 ft. down!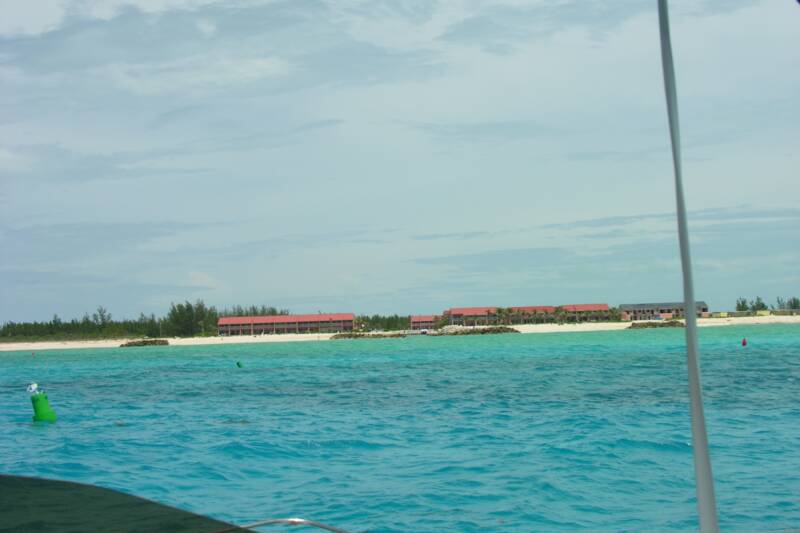 Here you can see the Red and green Buoys that lead you in. Note the first two are lighted.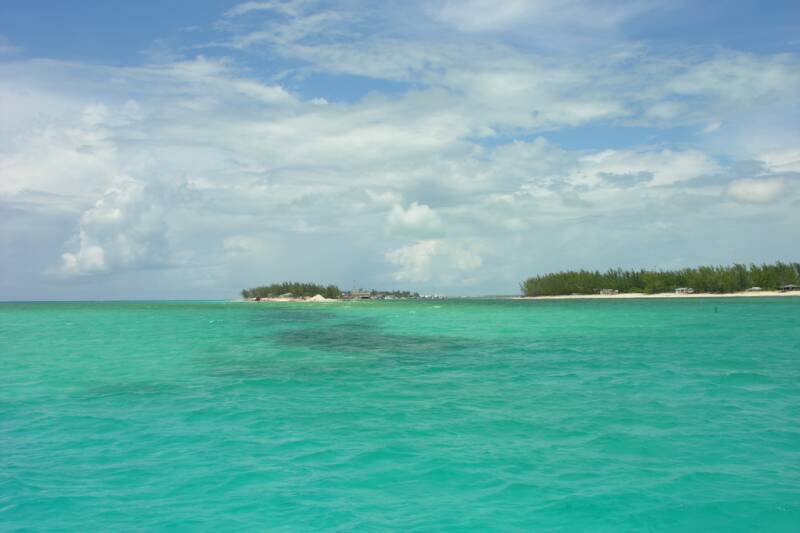 Just follow the marker in towards the beach, and thru the left turn off the beach towards the Harbor entrance. Boaters note the can buoy above the green arrow, and the harbor entrance between the islands. The dark area in the water is a shoal.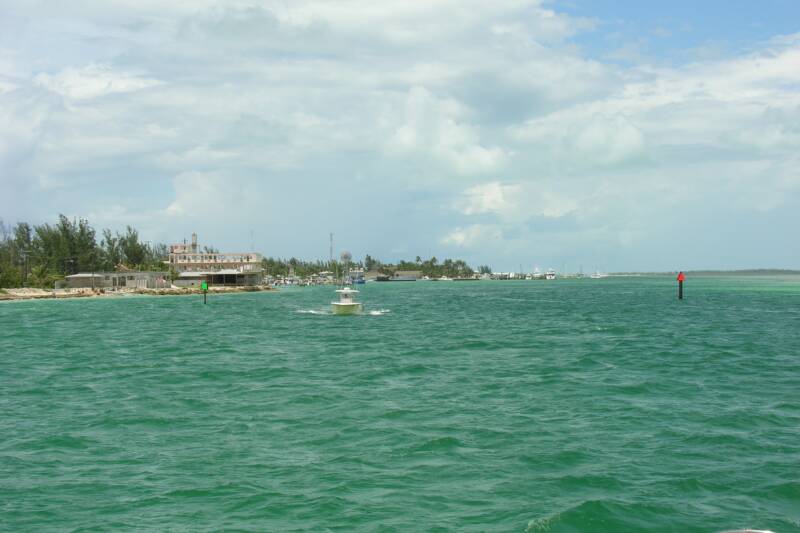 Bimini Harbor Entrance. We are in!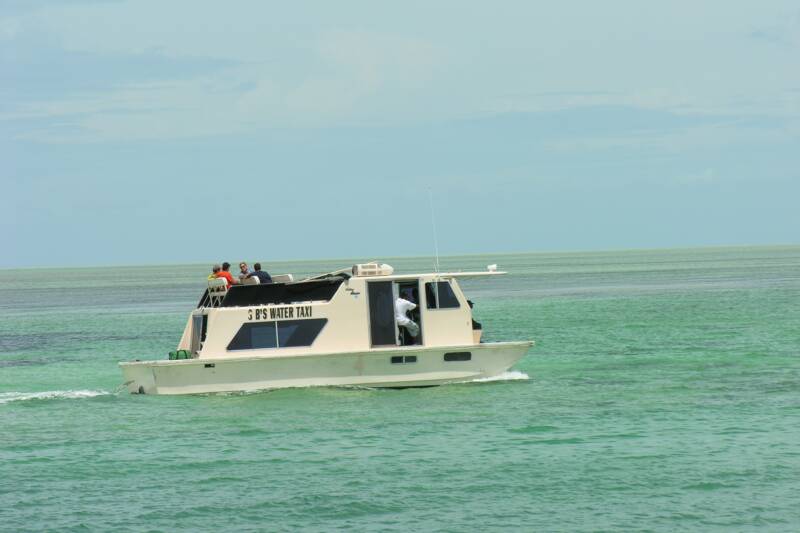 The Water Taxi Crosses our Bow. Yep, it's an old house boat.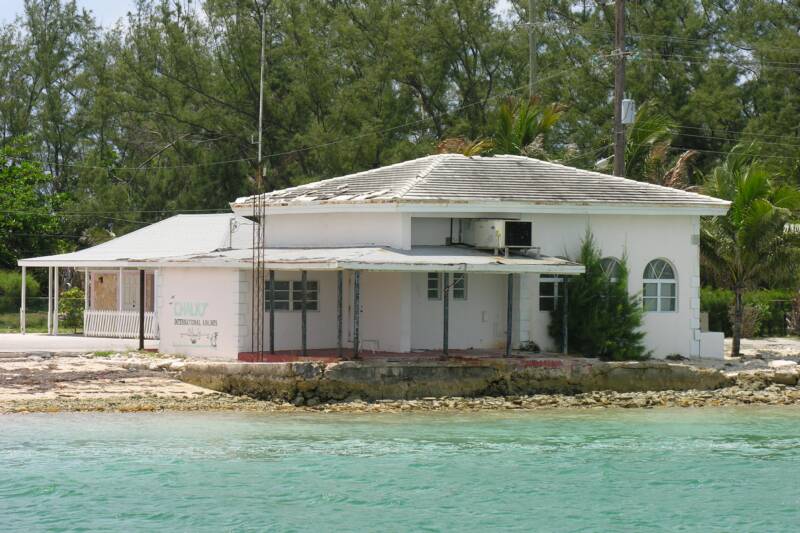 We pass the Chaulks Seaplane base, closed since the accident in Miami.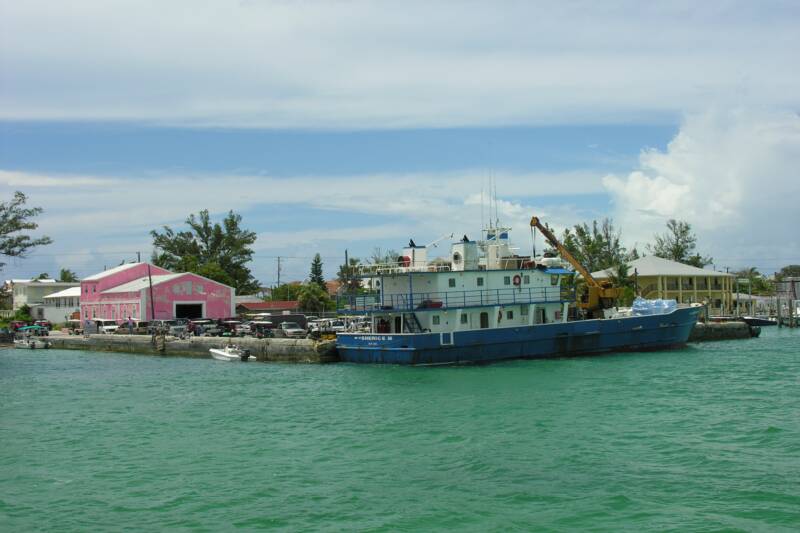 The Customs Dock, and the in need of a paint job Customs building. We pulled up to the dock to clear. Only the Captain can leave the vessel to go to customs. All others must stay aboard until cleared.

Clearing customs was some paper work, took bout a half hour, but now we can  fly the Bahamas courtesy flag. we are cleared.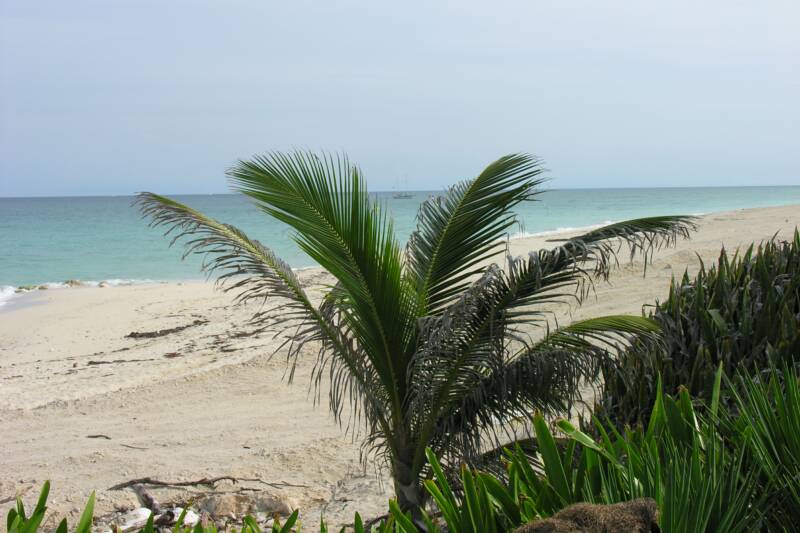 We did a little walking tour of Bimini. There is 7 miles of beach ocean side.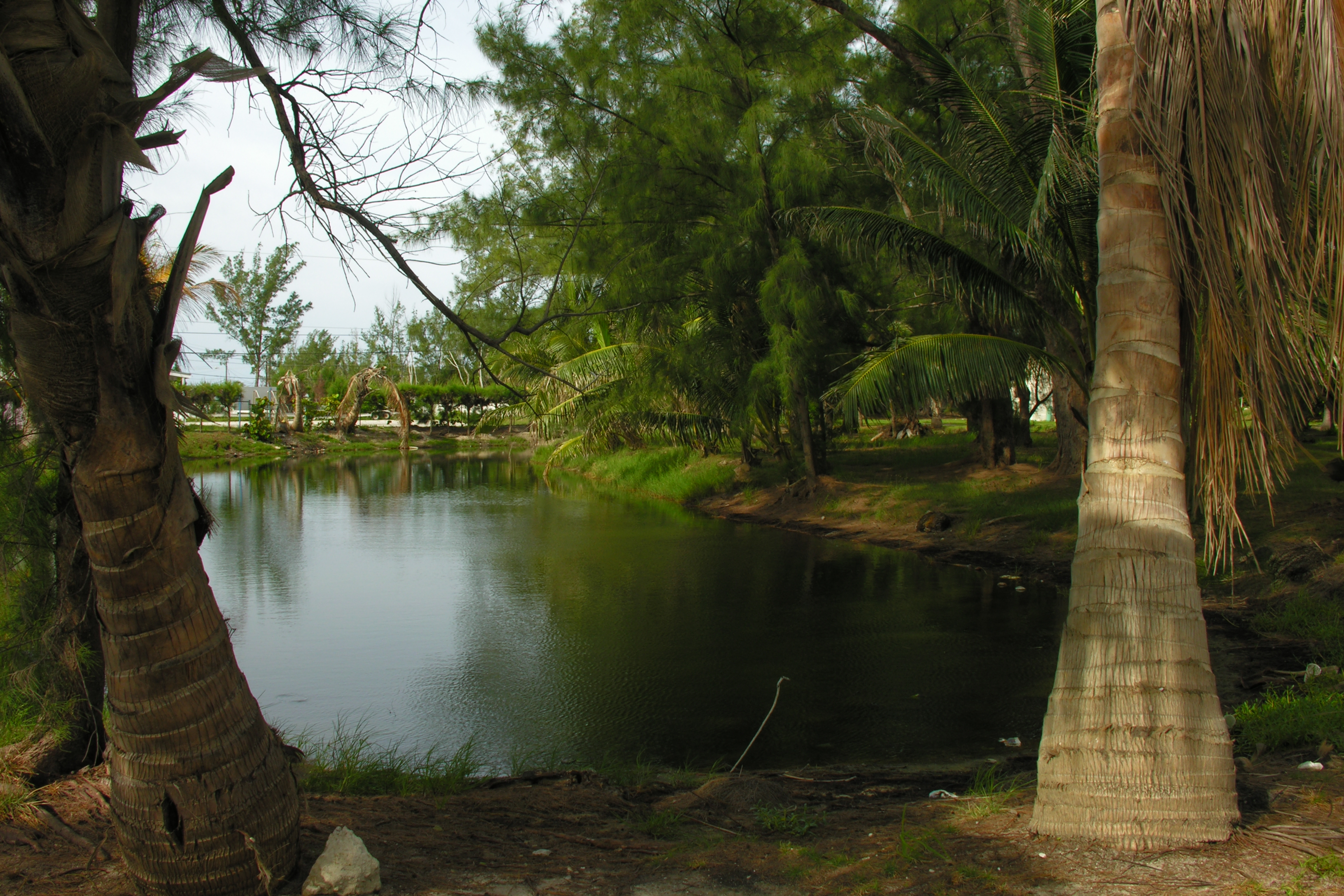 Found this little fresh? water lake on the northern tip of the island.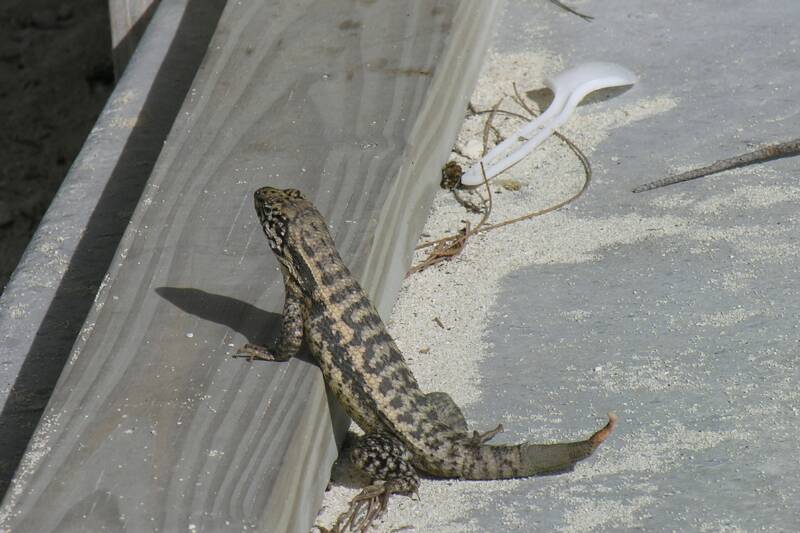 This gecko lost is tail in a recent escape. It's growing back.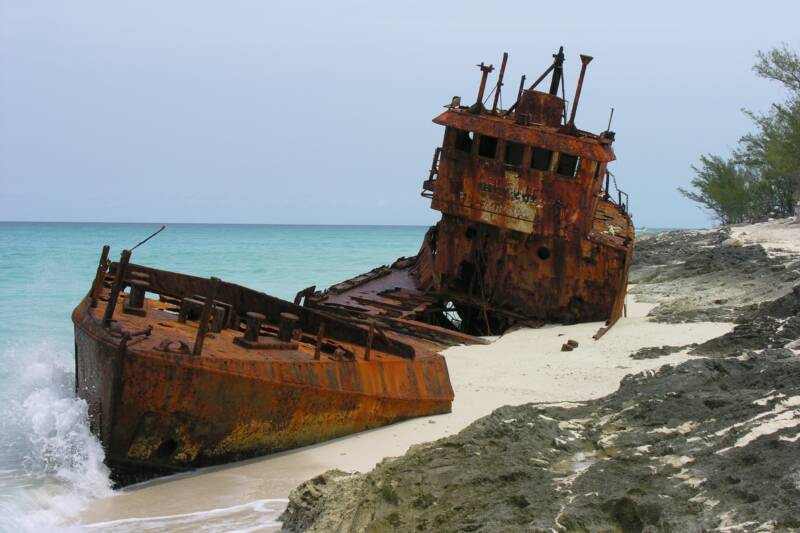 This old steel hulled wreck is ocean side, on the north tip of Bimini. Bet there is a good story there.

This old hotel? right on the beach overlooking the Atlantic has been abandoned so long , look at the size of the trees growing inside it.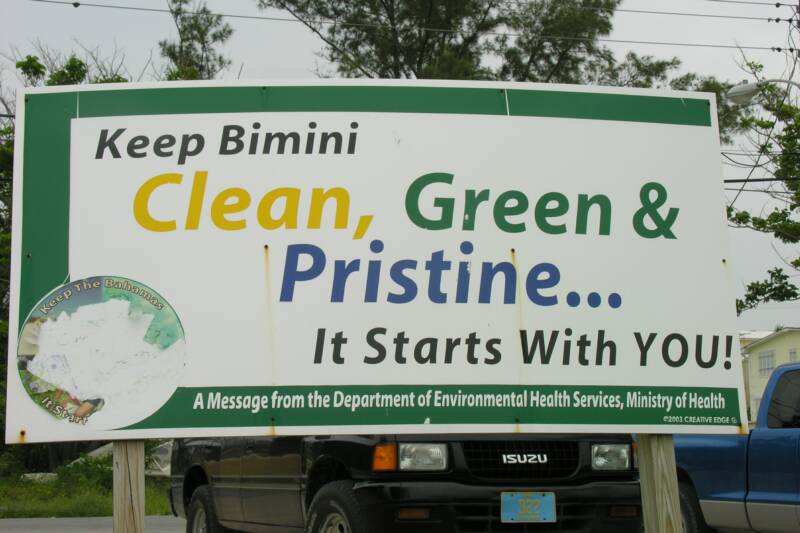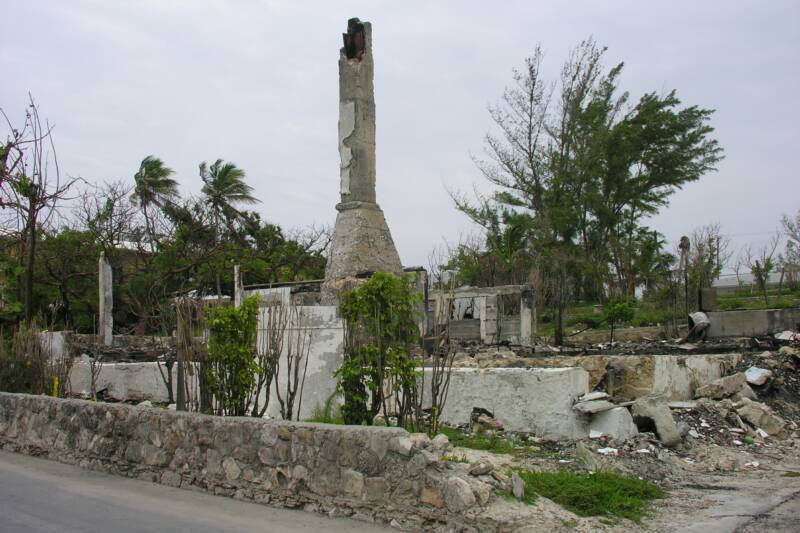 The Complete Angler Bar and restaurant, is no longer. The Bahaman home of Hemingway has burnt down.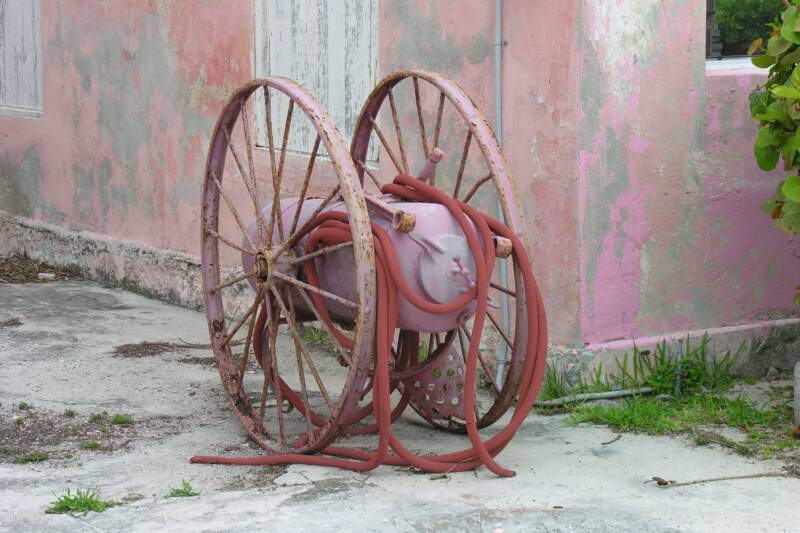 We did see this in front of the Bimini museum. Think this is the Bimini Fire Dept? Why did the Angler burn to the ground???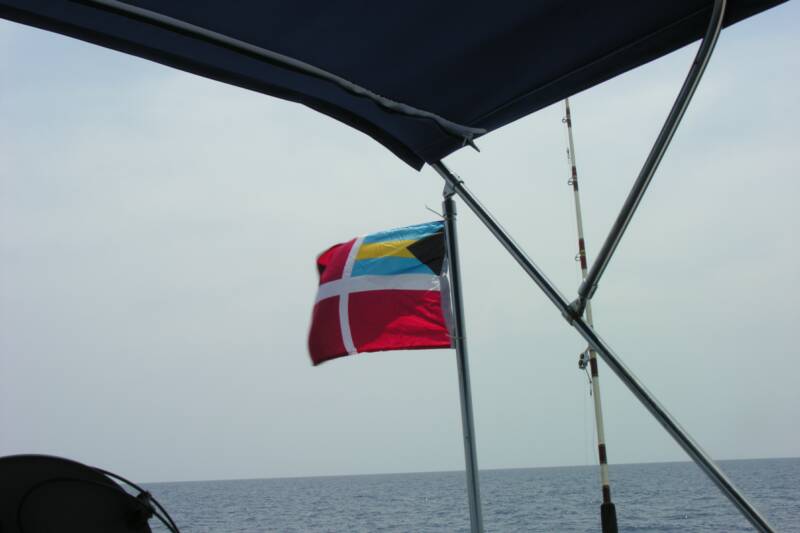 True to form , tropical storm Alberto came along, giving us high winds, big waves, and causing us to turn around on our Sunday trip to Andros. We didn't get many pictures, it was pretty rough. We went back to Bimini, tail between our legs, and went to the bars.

In honor of that, and that for
our past three trips
(see log)we have
had tropical storms
, here is our walking Bar tour of Bimini, where we successfully drowned our sorrows.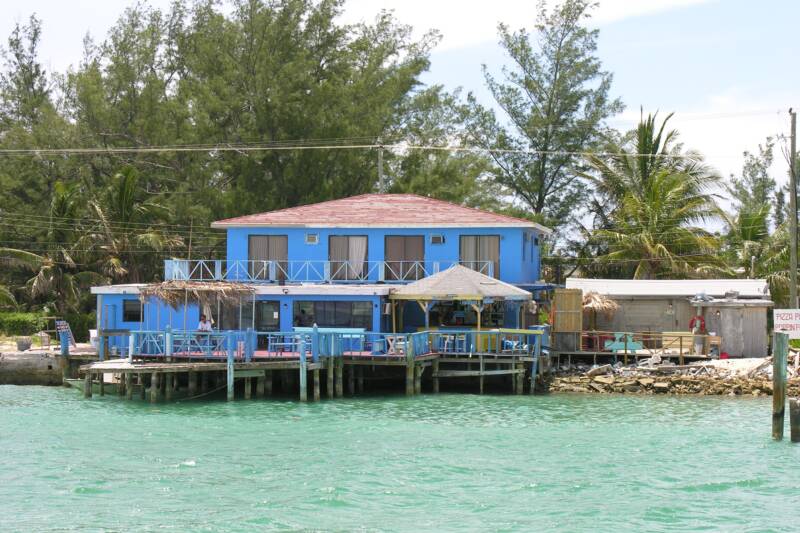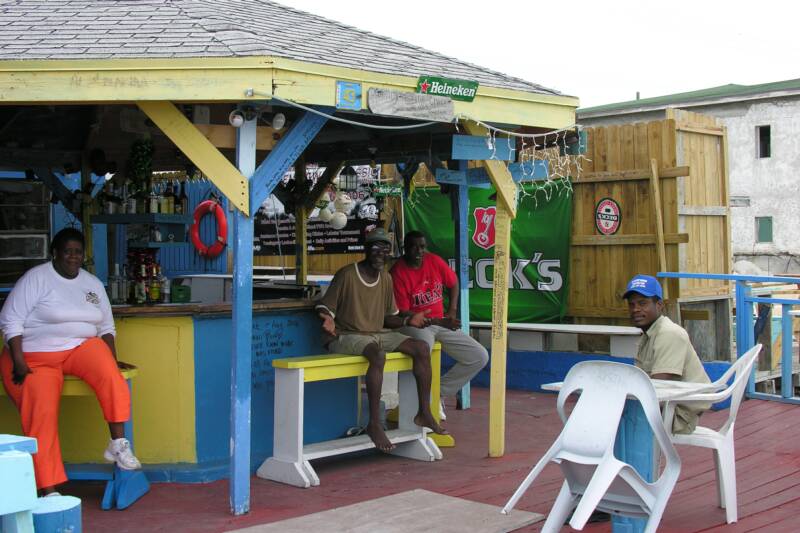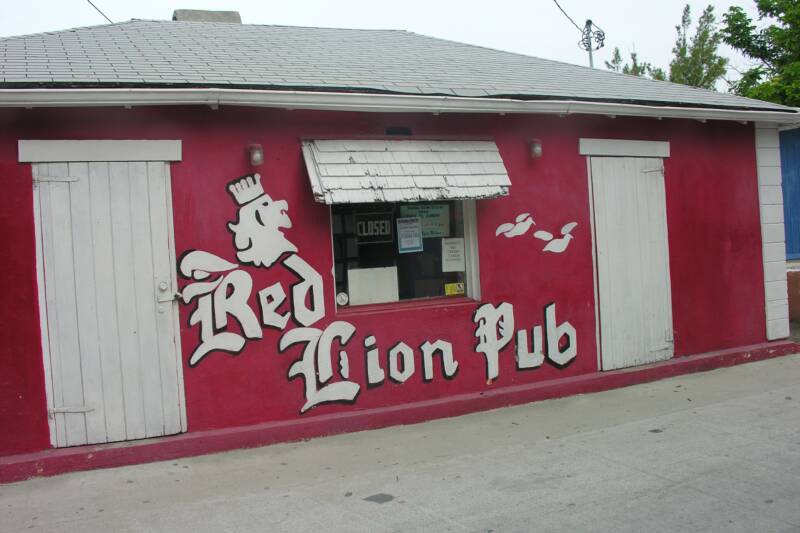 Well it was Windy , and there wasn't much else to do!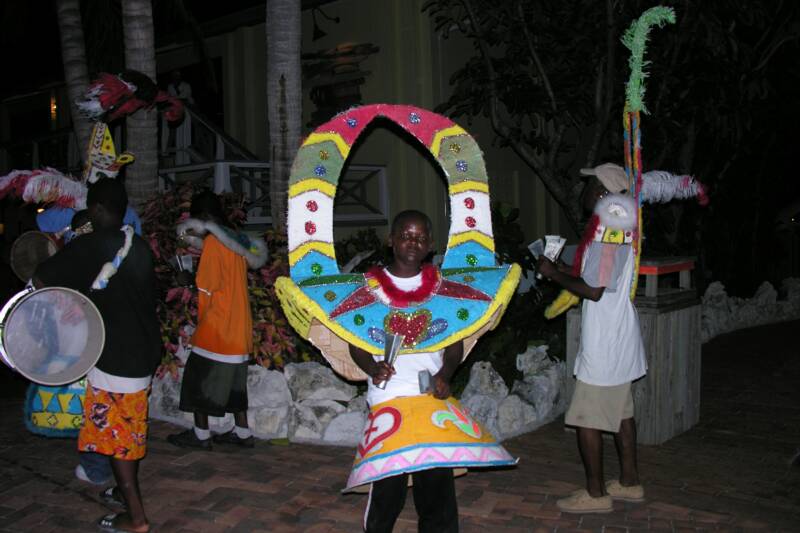 At nite the Roaming band of musicians hit the streets.

One Blown out day we did take the water taxi over to south Bimini. Gotta tell ya, ain't much there.

We saw two things worth photographing and they are.....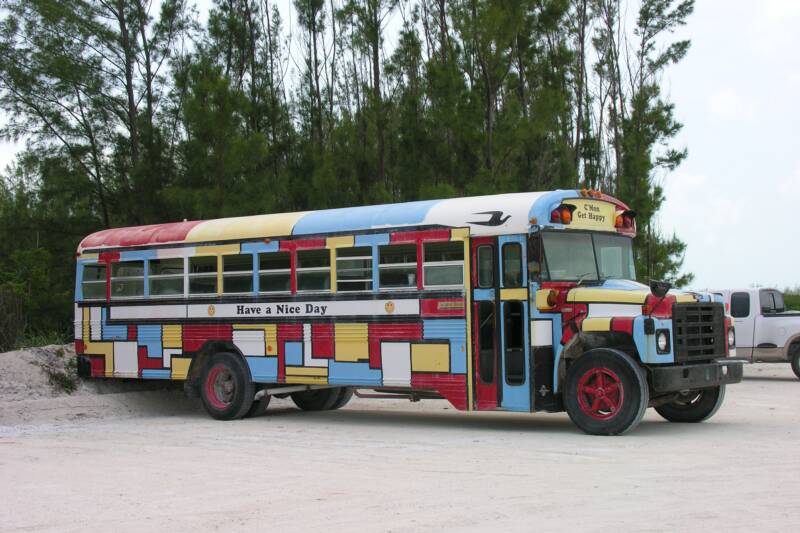 This and.................................>>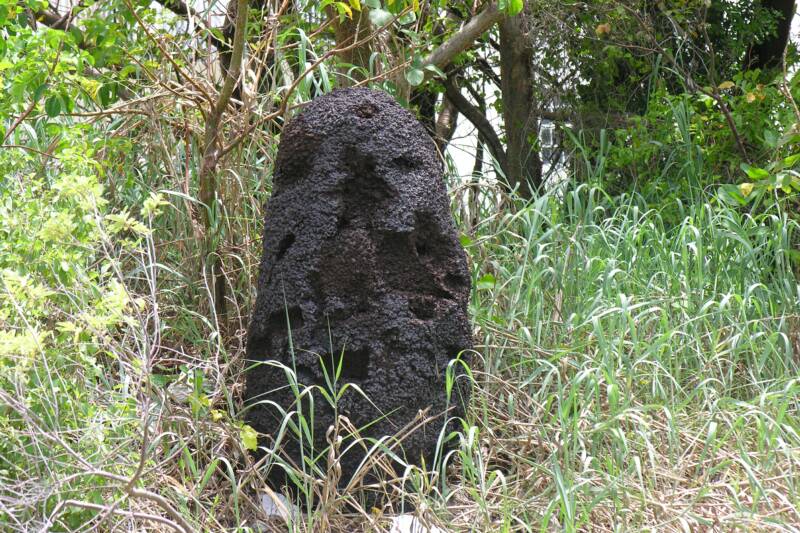 This...Can you Guess What it is?

it's a termite mound..about 6 foot tall. 

Finally, on Wednesday, it's smooth enough for us to get home. To make a long story short, we lost our engine 12 miles out and Towboat US towed us back.  He got to us at 3 PM and we got home at 2 AM.. Long day.

If you don't have Towboat US towing insurance, GET the insurance, get  IT !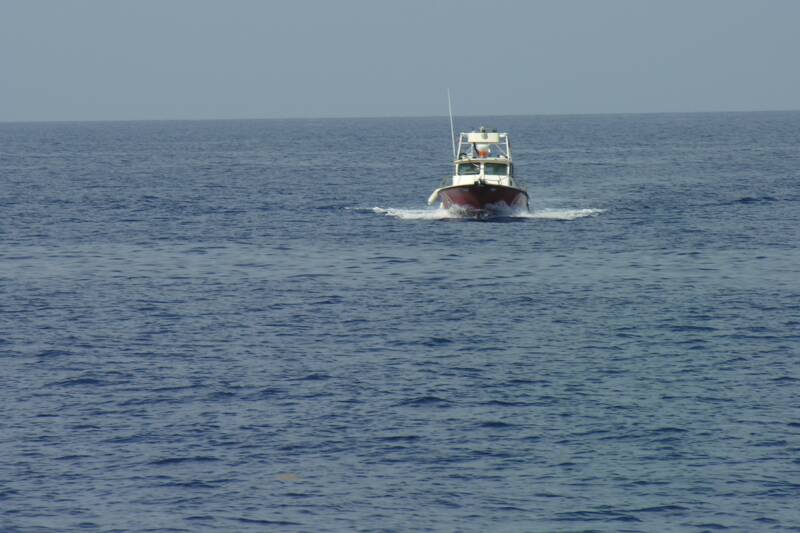 Here comes the Calvery, to save the day !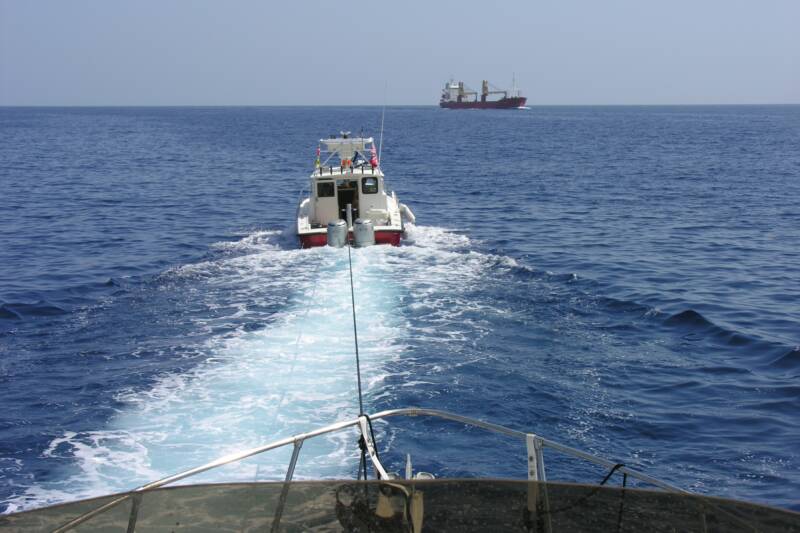 But, we are going back , just as soon as we get the boat fixed,,

Break Out Another Thousand!!!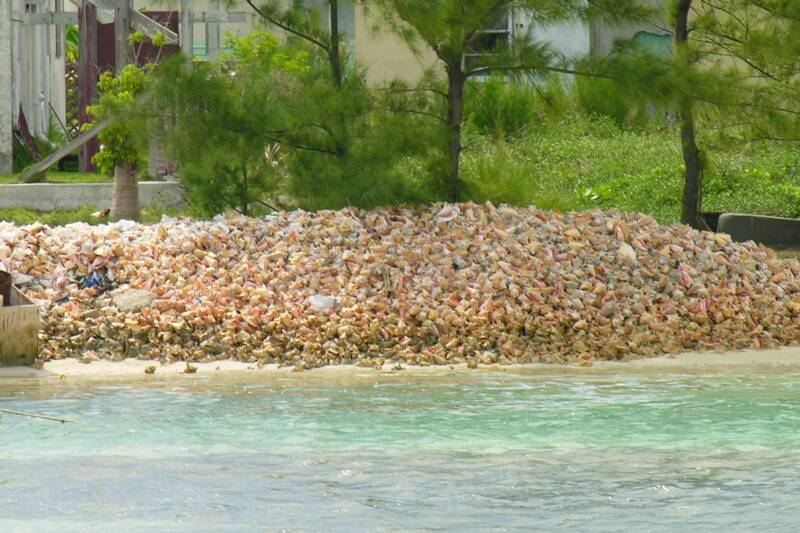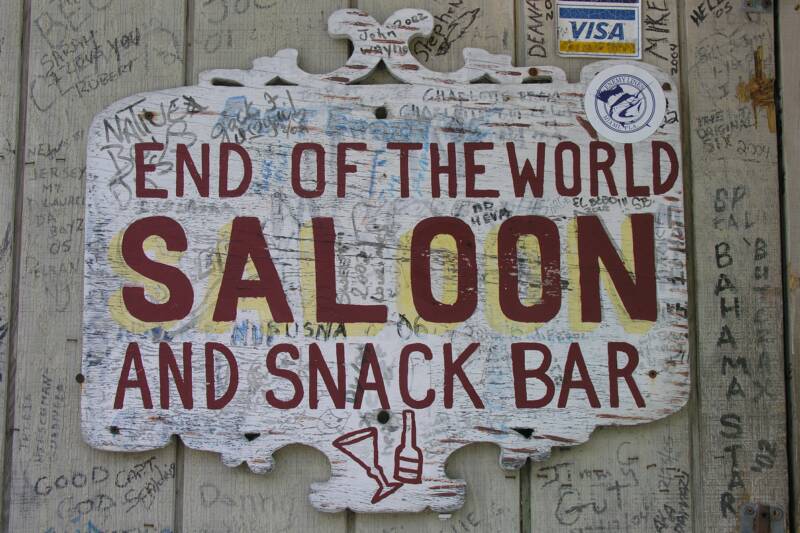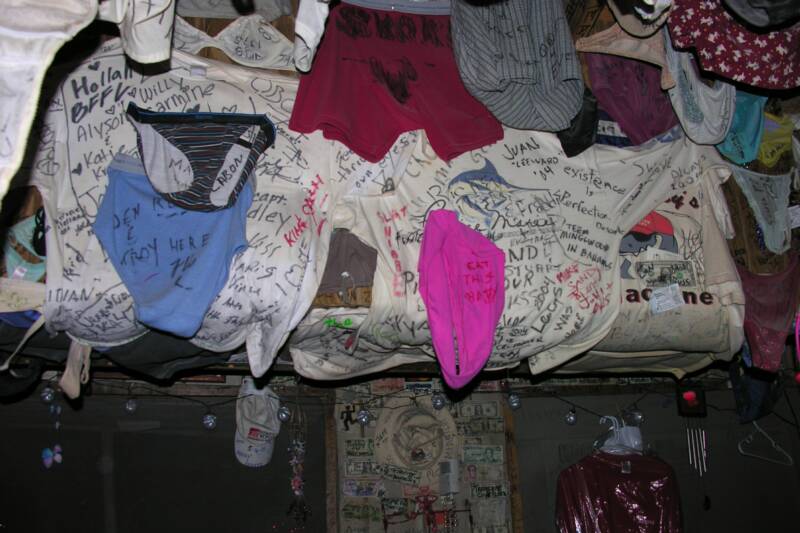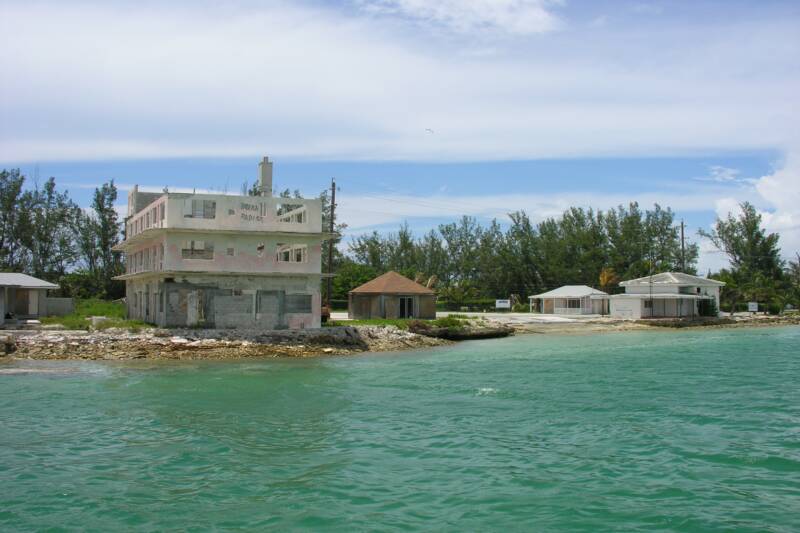 The pink Bldg was started in the late 60's by drug runners, it never got finished.

My Bimini Afterthoughts>>>>

Bimini is very unique , I do  recommend it. Just prepare.

Bimini is....

Expensive water (50 cents a gallon, metered,) and cheap rum,

cheap or expensive dockage, your choice.

nice marinas,mostly

very friendly people. felt very comfortable, even walking the streets late at nite.

in need of lots and lots of TLC, paint, etc.

in financial straights,

many unfinished buildings and projects,

lots of churches , must be 15 to 20 that we saw,

definaly worth the $50 a day golf cart rental fee, so you can see all the island,

very low to the ground toilet seats,

clean marina heads and showers,

a place to bring all your supplies, you can't get em here.,

great fishing,great diving,great beaches, great snorkeling, and great boating.

a great place to visit.

a trip to take very seriously

American Beer is better than Cash. Seems Bush Lite is prefered. You can get alot done for a  6 pack.

South bimini is  Boring.

This is all that remains of the Angler

Cruising is defined as "fixing your boat in exotic places" Author unknown

Sadly , that is very true. Welcome to my world. Oh well.

"I hate boats,...  I love boating,, but I hate Boats!"

Capt. Sterling     

Key Largo Fl.

and a special THANKS to Video Dave for all the Bimini Pictures!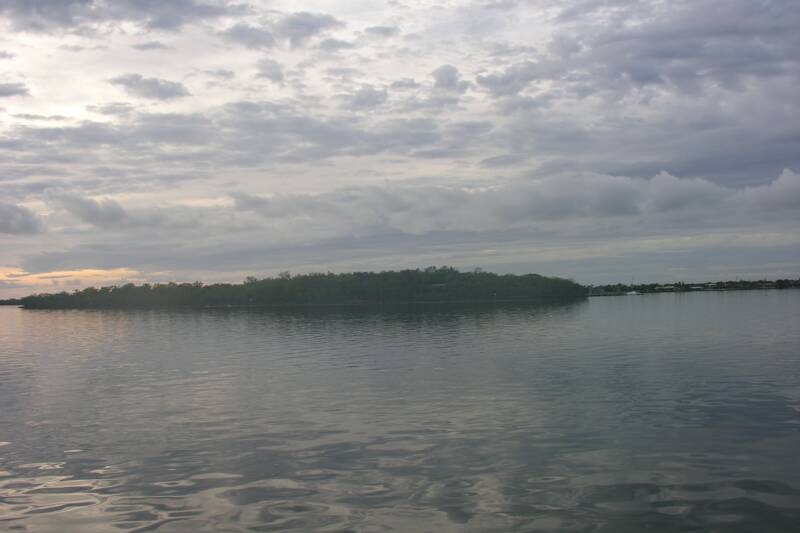 Punkin Key, bayside Card Sound, Key Largo. Good hop off point.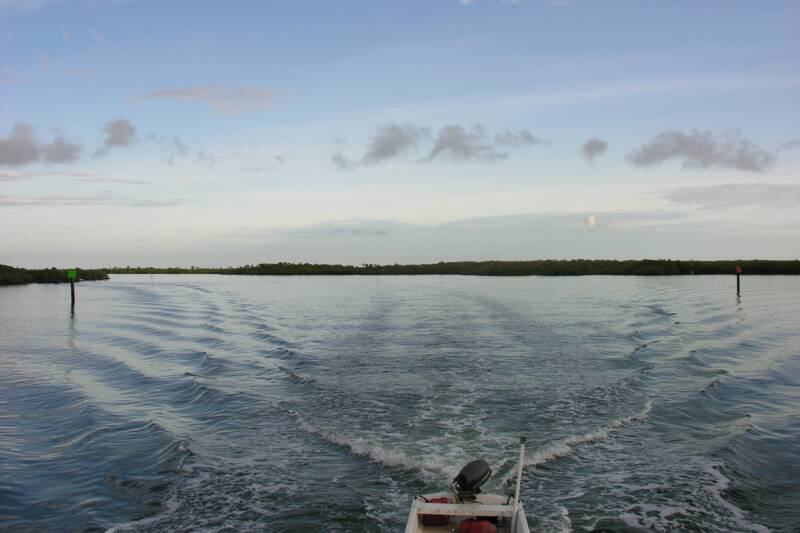 Leaving Thru Angelfish Creek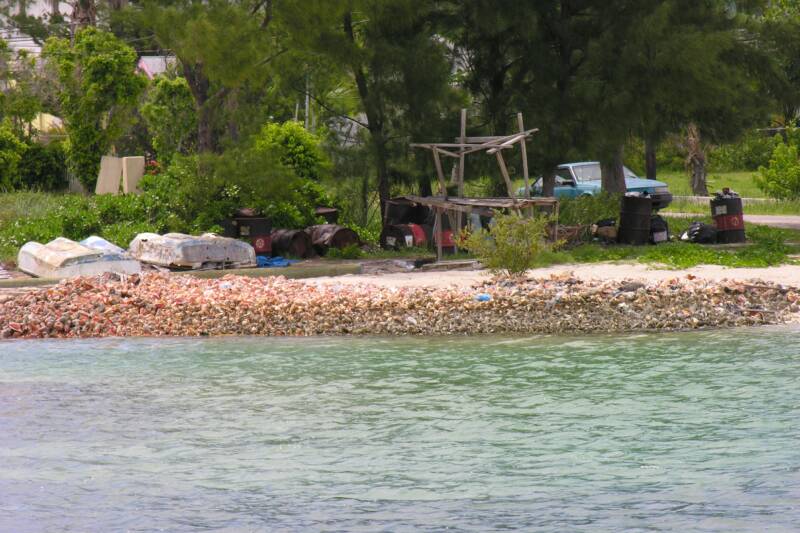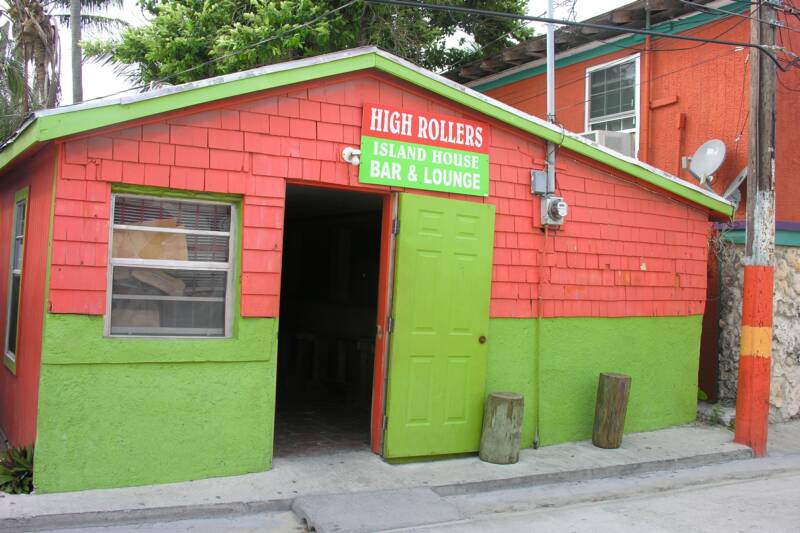 So we returned to North Bimini...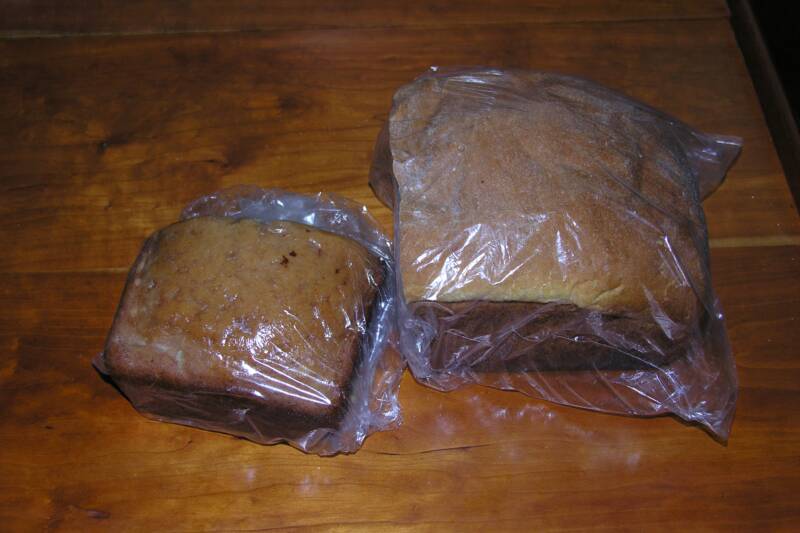 This is World Famous "Bimini Bread"!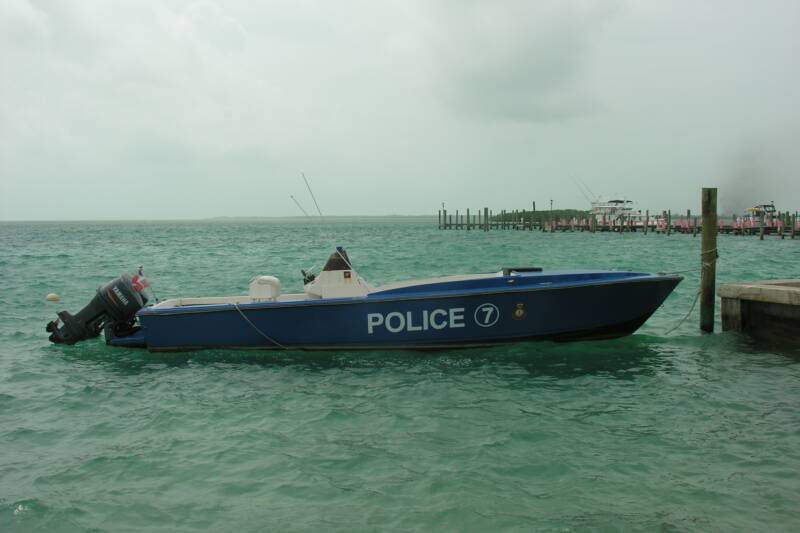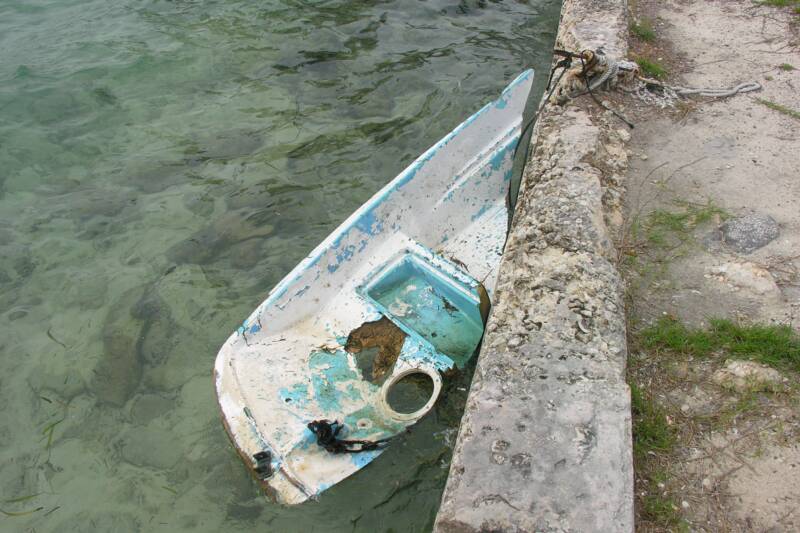 Yes, Whalers are Definatly, Unsinkable! This one is Still floating!!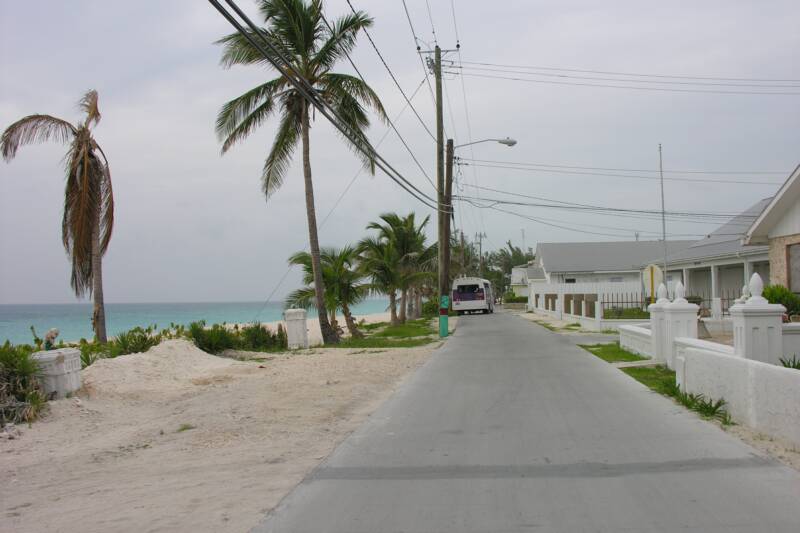 Bimini's Upper Road, the only other road.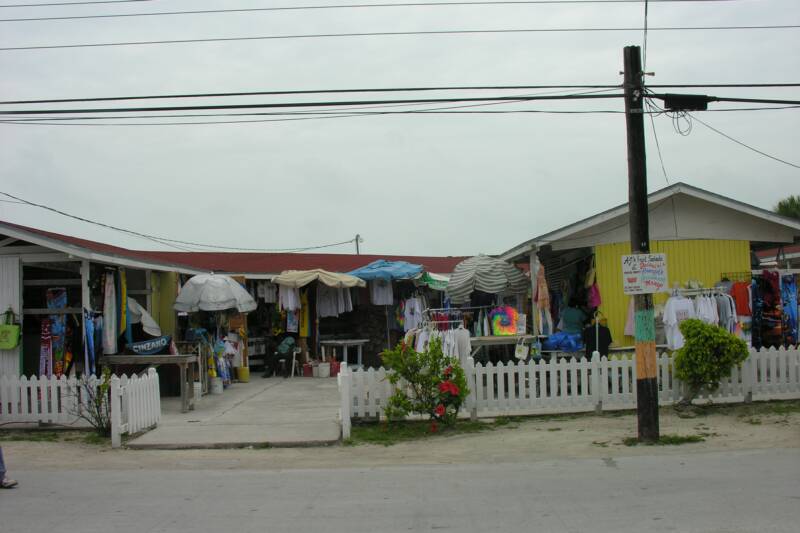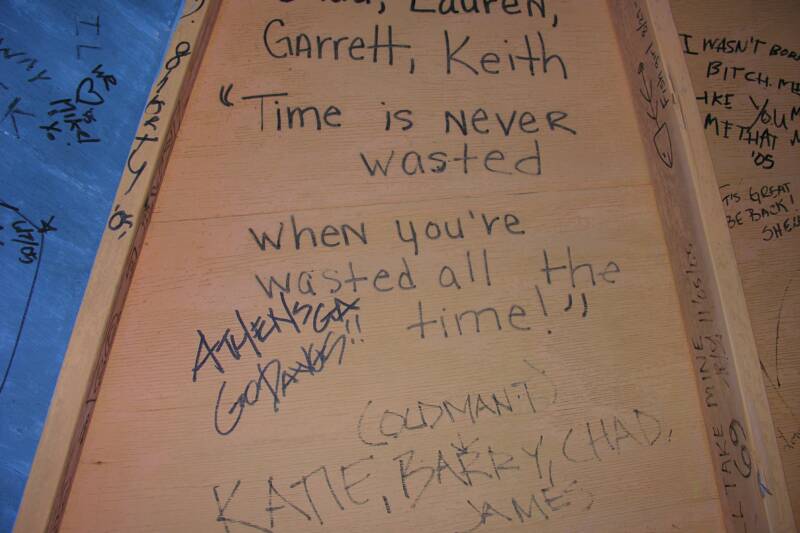 It says-

"time is Never Wasted, when your Wasted all the time"

Look closely, this is us being towed thru the reefs at night! Towboat knew his stuff!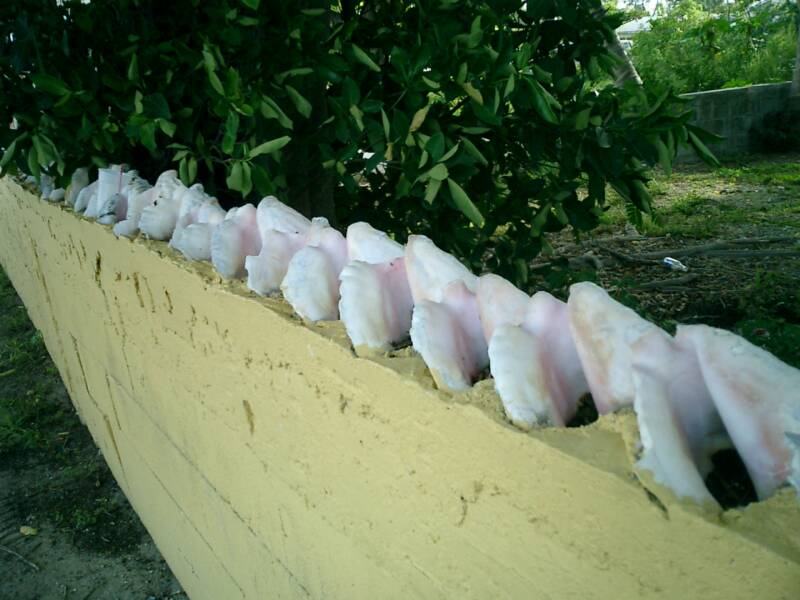 7/30/06 Bad news Update!!!

As it turns out, my intercooler failed, on the way back from Bimini, causing salt water to be injested into the motor. This was no discoverd for three weeks!!( long sad story, email me for details, if you want a good cry)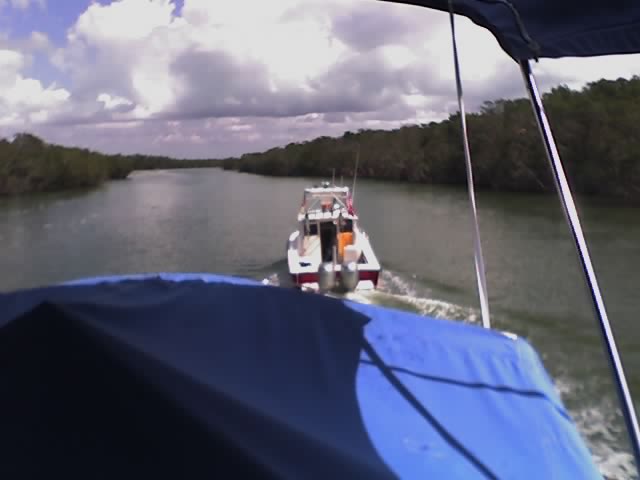 Here we are being towed, once again, this time from my berth in Key Largo, to a friends house with a davit, so we can pull the engine.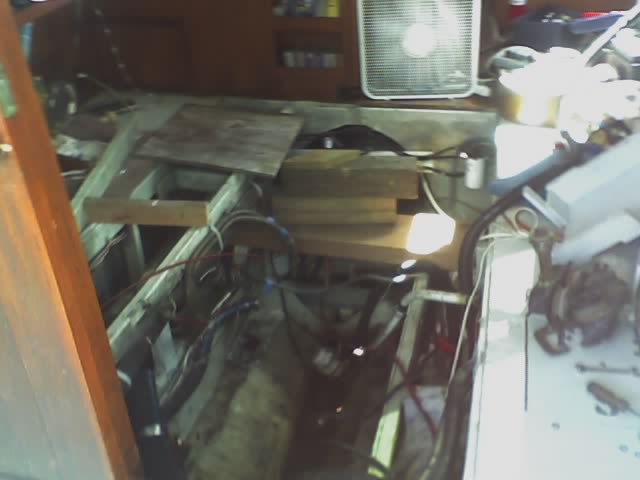 Every boaters nightmare, Here is the bilge with the engine out. It was surprisingly easy to pull this motor, an get it out of the boat.

This is the heart removed. It is now all locked up, and a place to keep my spare parts, such as alternators, starters, injector pumps, etc. New motor is on the way, $16,000 later..ouch!

What's Next? What will happen to the Lady's Heart?  I will have to wait till the divorce is final to tell you, but it's a hoot! Stay tuned!